Useful tips for new students in Barcelona
Hola students, welcome to Barcelona! Barcelona is a beautiful city with people from all over the world studying, working and living. This will help you when you arrive and during your time in the city, from a basic survival guide, to get you started, getting around, safety tips, and for the best part – exploring and enjoying Barcelona to the fullest while you're here. Hopefully, you will enjoy our useful tips for students in Barcelona.
#1 When you arrive
Get all the help you need when you arrive. CITY LIFE Barcelona is a company made by international people with the idea of bringing the many cultures in the city together to establish one united community for young people of all different backgrounds. City Life Barcelona's biggest interest is to help ease your transition from one culture to another. They offer you a bag full of all you need for a perfect beginning in Barcelona.
Before you leave for Barcelona, you can order the FREE BARCELONA STARTER BAG, that you will get as soon as you arrive in Barcelona.
The bag includes:
Interactive Notebook Agenda
Official Barcelona Student Guide
Barcelona Info Material & City Map
Transportation Card Support
Free SIM card + USB Flash Drive (8GB) or Portable Cell Phone Charge + Travel/Sports Backpack
Free Spanish Bank Account (optional)
Discount Booklet
NIE/TIE/Empadronamiento (Free Support)
and more surprises
#2 Hours and times 
Shops and firms in Barcelona usually open later than you are used to, and of course also closes later. A typical working day for an employee is from 10 am – 7 pm.
Don't expect to make a quick trip to a store between 1 pm and 3 pm. Lots of stores are closed around this time for siesta, although some of the more populated areas will stay open. This goes for Sundays too, don't expect to do any shopping! Most locals spend their Sundays at the beach.
Because of the late working hours, you won't be able to have dinner in the most restaurants before 8 pm. The restaurants therefore also close late, and its normal to eat dinner around 9-10 pm.
In Barcelona, and Spain in general, things go really slow. No one stresses in this city, locals don't care about being on time for an appointment. Most locals don't even agree when to meet.
#3 Where to stay
The city of Barcelona is divided into a number of DISTRICTS, each with its own council and Catalan name.  Let's start with Ciutat Vella, which is divided in four different neighbourhoods (BARRI GOTIC, EL RAVAL, BARCELONETA, EL BORN). It is one of the most beautiful and charming areas of the city.
Gothic
EL BORN
BARCELONETA
EIXAMPLE and Le Corts neighbourhood form the University Area, where the majority of students live since many universities like Universidad de Barcelona, Universidad Politécnica de Cataluña or ESADE are based there. Eixample is one of Barcelona's most exclusive neighbourhoods. It has a great location as you are close to PASSEIG DE GRACIA which is an exclusive shopping area and to the Berri Gothic where you can enjoy Barcelona's nightlife.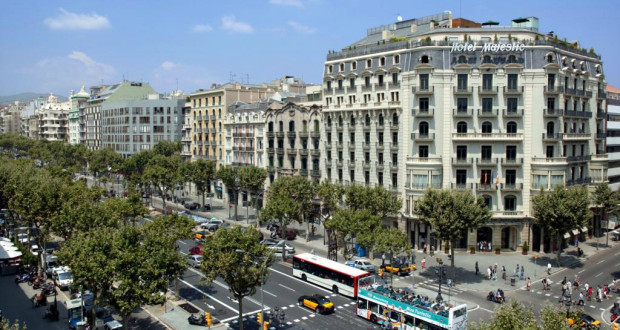 If you are looking for a student apartment, then BARCELONA-HOME.COM offer student-friendly apartments to share with your friends. You also can read this helpful article about ERASMUS STUDENT FLATS! If you don't have any planned roomies, we also offer single rooms in shared apartments!
#4 What and when to eat


Barcelona is one of the best places to get a great meal. Even better? It won't cost you much. It is also known for its delicious food and snacks. Like earlier mentioned, restaurants in Barcelona open later than usual as people work longer hours.
Barcelona has a lot of great cheap restaurants, where you can eat out even on a student budget. We have made a list for you with CHEAP PLACES TO EAT IN BARCELONA FOR LESS THAN 10 €!
PINCHOS are small pieces of bread with some sort of topping, arranged beautifully on the bar counter, which ends up looking like the palette of an artist with a stunning mix of colours. In addition to their beauty, pinchos are also simply delicious! Some places they only cost 1€ a piece!
Spanish restaurants and cuisine, in general, are nothing without tapas. It's known even by the people that haven't even been to Spain. It's similar to a snack or an appetiser. You can eat it cold – for example, cheese and olives, or hot – like fried baby squid. Take a look at BARCELONA'S TOP TAPAS RESTAURANTS!

Warm, caramelised, doughy and sweet. Who doesn't love churros? Be it for breakfast, lunch, a snack or dinner these sugary treats are a delight. To fulfil your sugar cravings with something uniquely Spanish, be sure not to miss out on TOP 5 CHURRERÍAS IN BARCELONA.
If the weather is good, why not FRESHEN UP AT THE BEST ICE CREAM SHOPS IN BARCELONA? Barcelona has some delicious ice cream!
#5 How to get around
Barcelona has an integrated and highly functional public transportation system. Save yourself money and learn the metro system right away! It can be intimidating and confusing at first but once you get the hang of it you'll be happy you did. You'll be able to get everywhere and anywhere around the city. You can invest in a monthly metro card or 10 ride cards to save money.



If you're not into the public transportation Barcelona has a great Biking system, with bikes all over the city. You need to buy a subscriber card to use it and it's very cheap.
#6 The Language
Although Spanish and Catalan come from the same language family, you'll notice there's a significant difference to Catalan. In fact, Catalan is much more complicated to learn – but that doesn't mean you shouldn't at least try to learn the language during your student time.
Barcelona has a lot of great language schools at all times a day. So why not learn Spanish at one of the BEST LANGUAGE SCHOOLS IN BARCELONA?
#7 Activities and must-sees 
Barcelona is a big city, but it's the perfect size to discover by foot or by bike. It's the perfect city for cycling as its warm, most of the time dry, flat and with a lot of cycle lanes. The city is full of activities and sightseeing.
One attraction you can't miss is the MAGIC FOUNTAIN OF MONTJUIC. It's worth a quick metro trip and can be the perfect place to bring friends, and the best part is that it's free. It would be a shame to visit Barcelona without a trip to PARK GUELL featuring architecture by the city's most famous architect, Antoni Gaudi. Also, one thing you most certainly should do when you arrive in Barcelona is check out another famous work by Gaudi, the SAGRADA FAMILIA.
FONTAINE MAGIQUE DE MONTJUIC

LA SAGRADA FAMILIA
The locals favourite and a great scenic viewing point is the Bunkers. "The bunkers" is an old military bunker positioned high atop a hill. Today, locals will climb to the top of the bunkers to relax with friends, to have a picnic, or to play the guitar and sing.
In the summer, each of Barcelona's neighbourhoods hosts a celebration. There are various activities during the day and usually live concerts at night. FESTA MAJOR DE GRÀCIA, in the Gràcia neighbourhood, is a great example on one of these. All the neighbourhood celebrations lead up to LA MERCÉ in September, which is the city's main of annual festivals.
Barcelona is one of the most photographed cities in the world and one of the most visited in Europe. This is why, at BARCELONA-HOME, we have gathered a list of INSTAGRAM SPOTS IN BARCELONA YOU CAN'T MISS!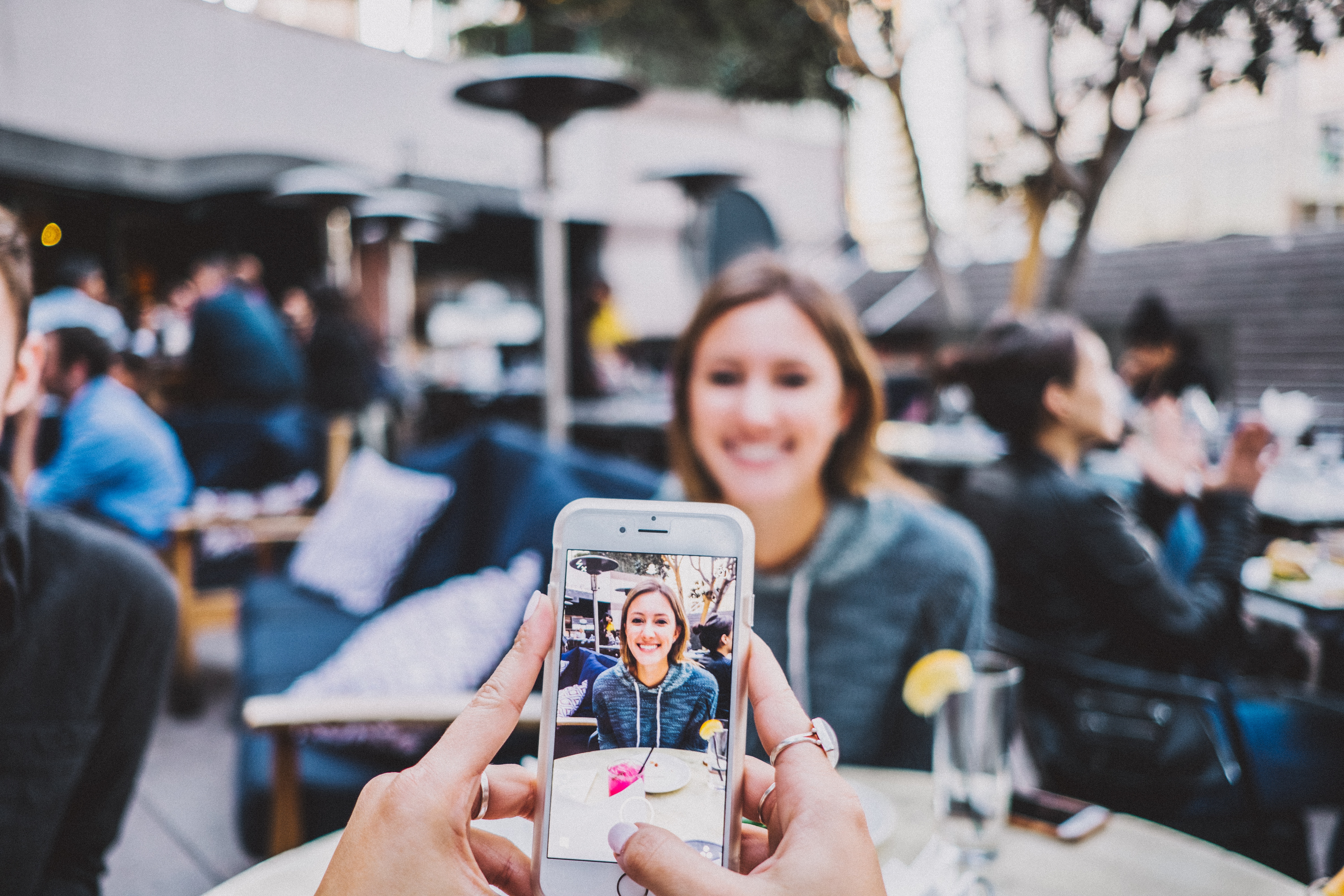 #8 Nightlife in Barcelona
Barcelona is very well known as a city to party! Big clubs like PACHA, SHÔKO, OPIUM, are wild every weekend. The nightlife really is as wild as you've probably heard. And by wild, I mean that it's unusual to show up to a club before midnight since they're open until 6 am.
If you're out for a special night, then why not party like a VIP in Barcelona by renting a limousine for one night, having a boat party on a catamaran or walking in different clubs passing by the long line of people waiting at the entrance.
Instead of going to the huge dance clubs that are known for hosting study abroad students, you also should try some local bars and clubs. Those locals really know how to dance!
#9 How to meet other students
If you just moved to Barcelona and don't know anyone yet, then you're not alone. A lot of newcomers in Barcelona are looking for new friends and there are many ways to get in touch.
In different places in Barcelona you can find events called "Language exchange" where people from all countries meet and talk to get to know new people. This is a great opportunity to get friends of different nationalities!
If you like meeting new people and joining social events? Then the Meetup App brings people together. You can assign different groups, so you always get to know every time the people from your group host events. They have events and meetups in 24 categories, and there is something for all tastes. The categories are Sport & Fitness, Food & Drinks or Language & Culture, to name but a few!
If you need other useful apps in Barcelona, this guide about HOW TO MAKE YOUR LIFE EASIER WITH THESE USEFUL MOBILE APPS IN BARCELONA will help you!
#10 A Final note: Watch out for pickpockets!
Pay attention to your surroundings. Especially during a night out – Barcelona is famous for pick-pocketers and many Erasmus students will tell you they have lost their phone, wallet or passport at least once during a night out or at the beach. So keep an eye on your belongings at all times!