Pacha Club on the beachfront of Barceloneta is the perfect place for your next unforgettable party. Pacha is one of the oldest and most recognizable club brands, which started in Ibiza where it became worldwide. Shortly after that it arrived to Barcelona. If you are visiting for a weekend and looking for accommodations near the club, take a look at our PACHA APARTMENTS BARCELONA.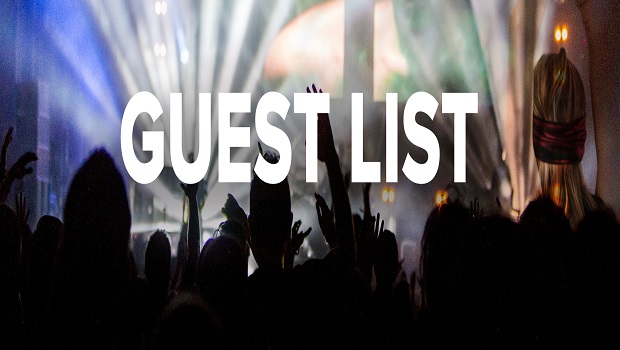 Pacha Club has an extraordinary and fashionable interior developed by the design team of the Pacha Group, including designer Pepe López del Hoyo. The style is recognizable by its playful array of white tones, vibrant red color and the rounded shapes that create the futuristic feel typical of clubs in Ibiza. This fresh, modern and elegant atmosphere will help you relax and escape from the monotony of your daily routine.
Photo credit: pachabarcelona.es
While enjoying the cool atmosphere of the club, visitors can also immerse themselves into beats from several different styles of music on every day of a week. The best national and international Djs and artists perform on stage to entertain the public. The club hosts different events each week and you can book tickets easily online. Great musical mixes, the best lightning system and a FANTASTIC COCKTAIL BAR defines a great time in Pacha club.
But Pacha is more than just a place to dance. The club also features a restaurant with a terrace offering amazing views of the Mediterranean Sea. The restaurant's menu combines oriental and Mediterranean cuisines managed by head chef Emilio Gutierrez. What could be better than to get a taste of different cultures while sitting on a comfortable couch and feeling the soft sea breeze? Come for the sunset for the most stunning experience.
Pacha is open every day from 12 p.m. to 5 a.m. Entrance to the club is free until 1 a.m. You can SIGN UP FOR THE GUEST LIST ONLINE and get entrance for free. After 1 a.m. the entrance will cost you 15€, which includes one drink.
If you want to have more privacy, but still wish to enjoy the great music of the DJs, you can also BOOK A VIP TABLE.
To find an accommodation in this area, please take a look at our Apartments in Vila Olimpica.
Address:
Passeig Marítim 38, Barceloneta, 08003 Barcelona.
Please remember to say that you are on the Barcelona-Home guest list.
Please note that the club has the right to refuse access if you do not follow the dress code or any other regulations of the venue.
✔ Dresscode? ♀ LADIES: Something tight & sexy ♂ BOYS: Shirt & shoes (no sports shoes or t-shirts)
* Please be there 30 minutes before the list closes to make sure you arrive in time.
Photo credit: pachabarcelona.es