Barcelona's Top Tapas Restaurants
Spanish restaurants and cuisine, in general, are nothing without tapas. It's known even by the people that haven't even been to Spain. It's kind of a snack or an appetiser. You can eat it cold – for example, cheese and olives, or hot – like "chopitos" that are battered, fried baby squid. Tapas is derived from Spanish and Portuguese languages. It means "to cover". Would you like to discover Spanish cuisine's best goodies? Check out where to eat tapas when you come to Barcelona – one of the cities where you can find it really tasty. Take a look at Barcelona's top tapas restaurants!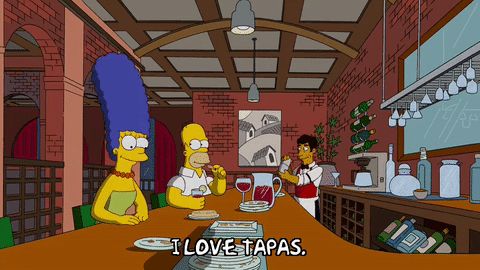 #1 Tickets
Tickets restaurant is a modern place where you can eat about a dozen of types of tapas elaborated by top Spanish chefs. You can also have a look at their Menu and check the different options they have such as "La Vida Tapa" and "Mediterranean flavour" if you would like to eat something else. It is the ideal restaurant if you want to impress your partner! You also have the possibility organise your own event there! Do you have any ideas for something? Maybe a business meeting? Connecting it to a great location and tasty Spanish food could be the best way of celebrating it.
It's located in Sant Antoni district, not that far from Placa Espanya. So if you're in that part of the Barcelona city, don't think too much – it's a good choice.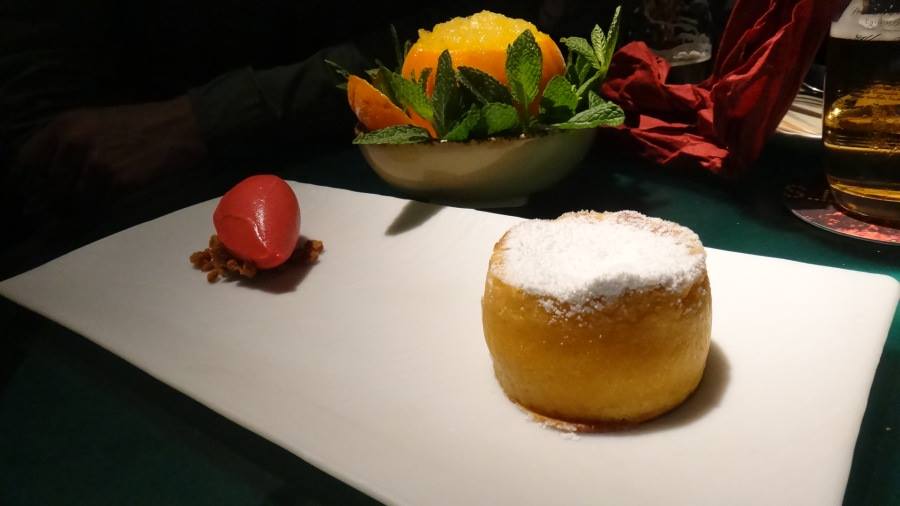 Opening Hours: Tuesday – Friday 19:00-22:30 & Saturday 13:00-15:00 and 19:00-22:30 – TEMPORARILY CLOSED DUE TO COVID19
Telephone: 932924252
Address: Avinguda del Paral·lel, 164 – 08015 Barcelona



#2 Vinitus
A combination of Spanish and American tapas dishes. Everything in Vinitus is cooked to perfection, so you don't have to worry, because you just found a culinary must see and… "must eat". They use extremely fresh produce and make the most creative flavour combinations. You are not sure if you want to have tapas? Maybe you would like to eat or drink something totally different, like tasty Catalan cava? It's not a problem for one of the best tapas bars in the whole Spain.
It also has a great location. Is there a better place to eat a tapa than the center of Barcelona? We don't think so. Don't waste your time and visit it just near the famous Passeig Gracia street.

Opening Hours: Monday – Friday 11:30 – 1:00, Saturday – Sunday 11:30 – 1:30
Telephone: +34 933 63 21 27
Address: Carrer Del Consell de Cent, 333, 08007 Barcelona/ Carrer d'Aragó, 282, 08007 Barcelona

#3 Casa Lolea
Casa Lolea is one of the best tapas restaurants in Barcelona. Its central location and inventive menu make it a go to place for locals and tourists. The restaurant offers around forty different dishes ranging from salads to cheese, tapas, appetizers, and desserts. The tapas menu includes traditional options like Spanish omelet and patatas bravas as well as more inventive options like semi cured red tuna with orange, onion and almonds and blini marinated salmon with yogurt and truffled honey.
Where is it located? In a great neighborhood. It's almost precisely between Placa Catalunya and Arc de Triomf. It's Eixample district.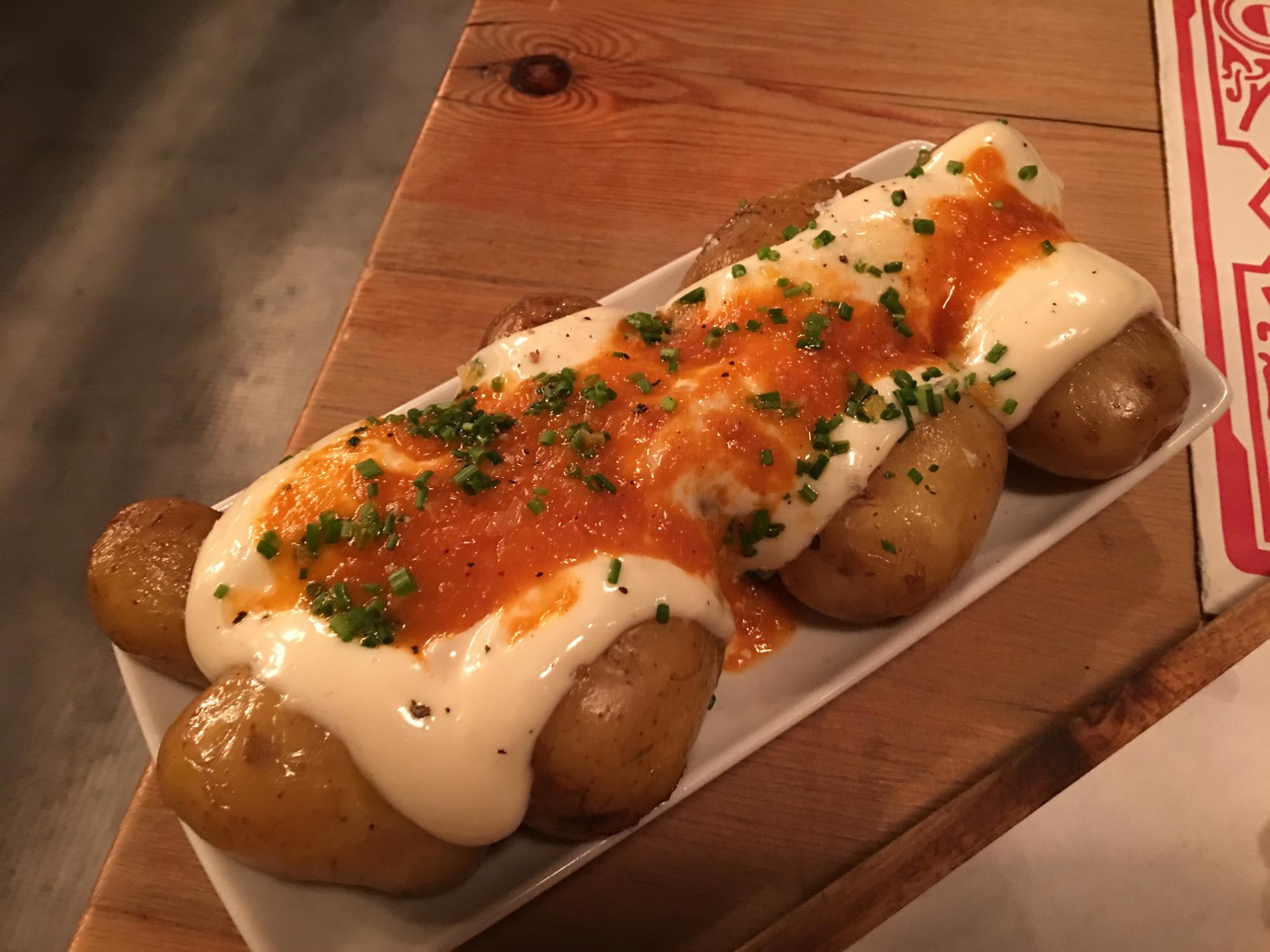 Opening Hours: Monday – Sunday 9:00 – 1:00
Telephone: +34936241016
Address: Carrer de Sant Pere Més Alt, 49 08003 Barcelona Spain

#4 La Flauta
It's an excellent choice if you would like to eat patatas bravas, asparagus with mushrooms, the garlic shrimp, or grilled calamari. People also know it from delicious desserts, for example, puff pastry with chocolate. You will surely enjoy it!
You can find La Flauta at a near distance from Universitat de Barcelona. But, of course, it's not perfect for the students only! Feel free to have some nice food in a popular location of the Calle D'aribau Street.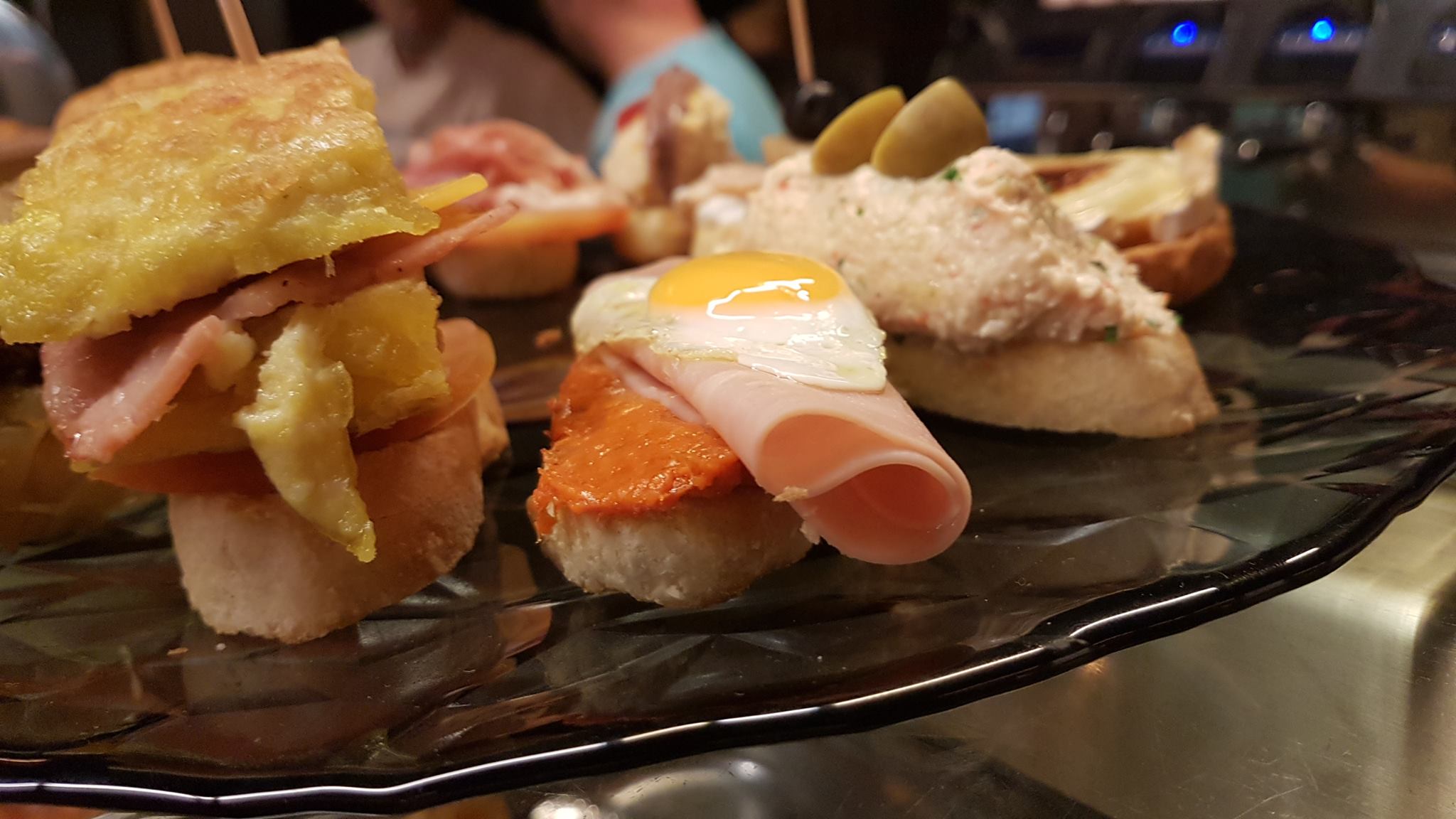 Opening Hours: Monday – Sunday 7:00 AM – 1:00 PM
Telephone: +34 933 23 70 38
Address: Calle D'aribau, 23, 08011 Barcelona
#5 Elsa y Fred
Would you like to taste delicious Menu of the Day? It's possible in Elsa y Fred restaurant. The team of Elsa and Fred work every day preparing authentic dishes with fresh and high-quality products which vary according to the season. Of course, they also prepare some great tapas food. Patatas Bravas – a classic treated with the utmost affection, or maybe grilled octopus with puree topinambour and watercress. What do you choose? There are also some other types you can find in their Tapas Menu.
Let's enjoy the tapas but not only because Elsa and Fred invites you to have a good breakfast, a lunch menu during the day, sandwiches, vines or tasty cakes, too! You can find it just near the popular Arc de Triomf, at Carrer del Rec Comtal Street.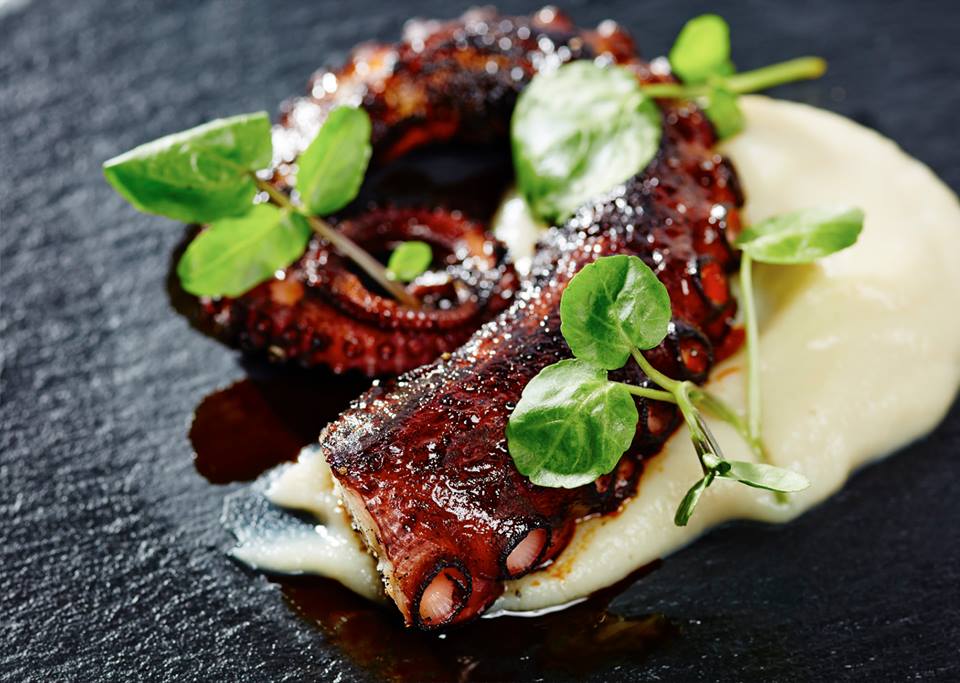 Opening Hours: Monday – Friday 8:30 AM –  1:30 PM, Weekends and Holidays: 9 AM – 1:30 PM
Telephone: +34 93 501 66 11
Address: Carrer del Rec Comtal, 11, 08003 Barcelona