Opium Barcelona is a really cool club, located in an exceptional location next to the beach of BARCELONETA. Opium Barcelona offers entertainment, restaurant, bar and of course the club nights. Opium give you the highest quality of service and the greatest terrace located on the seaside! If you are looking for a place to stay after your night at Opium, let Barcelona-Home help you find ACCOMMODATION IN BARCELONA.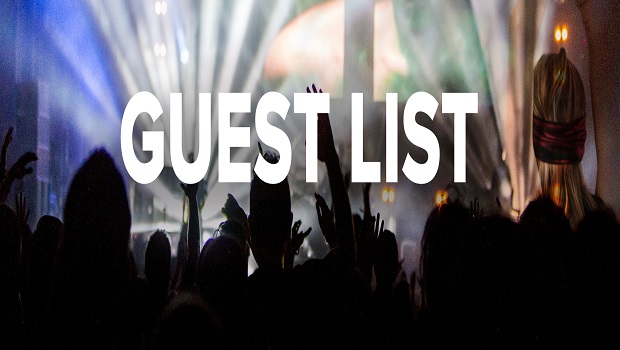 Come and join the fun at Opium Barcelona
The restaurant offers lunch and dinner six days a week and you can choose from the typical traditional Spanish dishes like seafood paella to fresh fish bought from the market. You will enjoy the fantastic meal while you will have to most amazing views over the sea and the beach!  The restaurant's opening hours is from Monday – Thursday from 12-24 and Saturday and Sunday from 12-01.
Opium Barcelona has the best DJs playing every night.  You will hear the latest house hits, electronic and mainstream music.  Right now the resident DJs are Frank Caro and Danny Cardenas. We promise you outstanding mixture of music and a night to remember!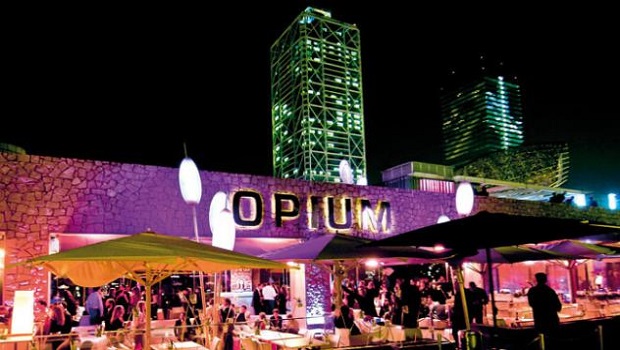 Photo credit: barcelona.b-guided.com
Frank Caro
Frank Caro has established a solid background in the DJ scene and had played on places like Ibiza, Pacha Bcn and of course his current residency at OPIUM.  His genre is electronic, house and mainstream.
Danny Cardenas
Danny Cardenas started his musical career in the late 80's, where he was touring several booths in Barcelona; he has over 25 years as professional in the nightlife, he began the forays into the international arena via London – Madrid – Cape Verde and back to his hometown and the amazing club Opium.
Opium also have a lot of international DJ's playing, in the summertime world famous David Guetta will be there. Technically David is one of the most impressive DJs in the house scene. He makes loops, slam tracks together (that you never think would go and use vocals over other instruments), and his sets are so dynamic. Other well-known names that will visit Opium are Armin Van Buuren, Tiesto, Avicii and Axwell. Summer 2016 is going to be really amazing with a lot of talented DJs that are going to make your party mood rise to the sun with energy.
So don't miss your chance to come to Opium and enjoy incredible music with party people!
Information
Address: Passeig Marítim Barceloneta, 34, 08003 Barcelona
Price: Free after signing up to Barcelona-Home guest list.
Opening hours: 12:00 to 06:00
Please note that the club has the rights to refuse access if you do not follow the dress code or any other regulations of the venue.
✔ Dresscode:
♀ LADIES: Elegant (high heels and dress)
♂ BOYS: Shirt & shoes (no sports shoes or t-shirts)
*Please be there 30 minutes before the list closes to make sure you arrive in time.
Photo credit: highlightcity.com