Running in Barcelona
If you want to discover the beach of Barcelona in its entirety, why not do so by running? You will go faster, and furthermore, it is good for your health!
Barcelona offers more than 4,5 km of beautiful beaches which are a pleasure to run on. It's better to run on the beach in the morning. On the other hand,  running at night is also plausible to avoid the heat during the summer months. Also, to avoid the beaches when they get crowded, in particular, La Barceloneta. While running, you can observe the view around you and discover the district of Sant Marti where most of the beaches are situated.
The advantage of the beach is that you can run barefoot. Jogging barefoot on the beach allows you to use up more energy, because of this, you burn more calories compared to what you would burn if you were to run on the road. It is also a good way to improve the strength of your feet, which will make a change from running in shoes. It is obvious that you will run more slowly than your usual speed. We recommend running on some wet sand and on flat ground.
Running in the city
Barcelona is a lively and exciting city. Known for its events, soccer team, pedestrian streets, gastronomy, museums, nightlife and architecture, the capital of Catalonia is full of places that are suitable for running.
However, you will not be able to maintain your heart rate at a steady pace due to several obstacles forcing you to slow down. Avenues such as Passeig de Gràcia and Diagonal are ideal for jogging in the city.
Barcelona is a metropolis with wide avenues. Running through the alleys will not only give you a physical activity, but will also allow you to visit the city!
According to the results of a study, it is the city that has the most registered "runners" in Spain. Below is a selection of places where you can do your jogging in Barcelona:
# 1 Barceloneta

Barceloneta is both the best place for jogging and the most famous beach in Barcelona. It is home to many restaurants and bars and stretches for several kilometers. On site, runners can enjoy the liveliness of the place while breathing the fresh air of the sea.
The idea is to go back and forth between the Forum and the W-Barcelona Tower, passing by the Olympic Village and the Port. La Barceloneta is very popular during the winter months due to decreased tourism during this season.
# 2 Le Montjüic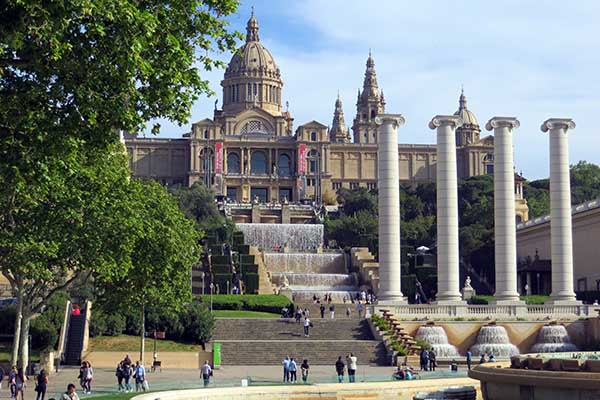 For those who like to run uphill, running to Montjuic is the ideal exercise; in fact, this hill is one of the most popular areas for runners. Once you reach the top, you will be able to enjoy a magnificent view of Barcelona.
On the way down, don't hesitate to pass by Plaça Espanya and the Olympic Village.
# 3 The Ciutadella Park
With its beautiful straight lines, the Parc de la Ciutadella is one of the city's landmarks. Many people go there every day to take a nap, have a picnic, go for a walk or run.
It is ideal for short-distance runners and for those who want to do split workouts; its green areas and paths make it possible to run quietly and easily. The only drawback to this park is that you will be running the same route several times.
Opening hours : Mon-Sun (10:00am-10:30pm)
# 4 Joan Miró Park
Parc Joan Miró is recommended for those who live near the Eixample and do not want to run far from their home. Whether you go around the park from the inside or out, you will have the opportunity to run through the scents of many flowers. Just like Ciutadella, this park is ideal for those who like short distances and for those who have a low level of physical fitness.
Opening hours : Mon-Sun (7:00am-8:00pm)
# 5 El río Besòs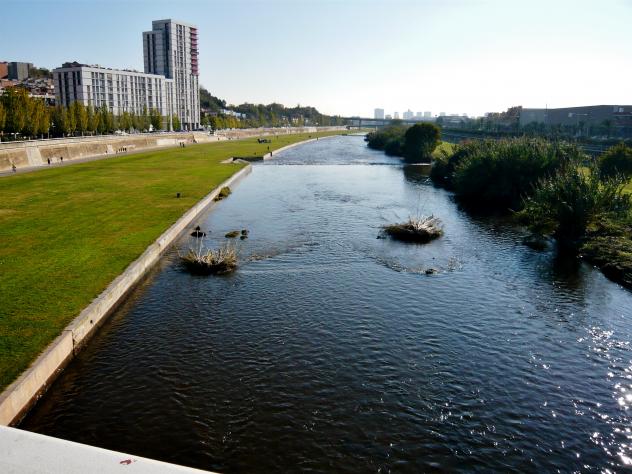 The Besòs is a Spanish and Mediterranean river in the province of Barcelona. It is 53 km long and originates in the county of Vallès Oriental and flows into the Mediterranean Sea between the cities of Sant Adrià de Besòs and Barcelona. Runners particularly appreciate this space. It offers a walk that allows them to run over 6 km (all without crowds).
 Are you planning a trip to Barcelona and looking for somewhere to stay? Why not take a look at the AVAILABLE APARTMENT RENTALS ON OUR WEBSITE! Please feel free to contact us with any questions you may have.