Celebration of the end of a year is coming closer and now is the best time to decide, where to spend the last hours of the year and welcome the new one. We believe, that staying in a cottage on the mountain or in a fancy hotel is a great option, but for those, who prefer crazy funny party and dancing all night with plenty of people is here the ultimate list of undoubtedly the best party in the best clubs in Barcelona!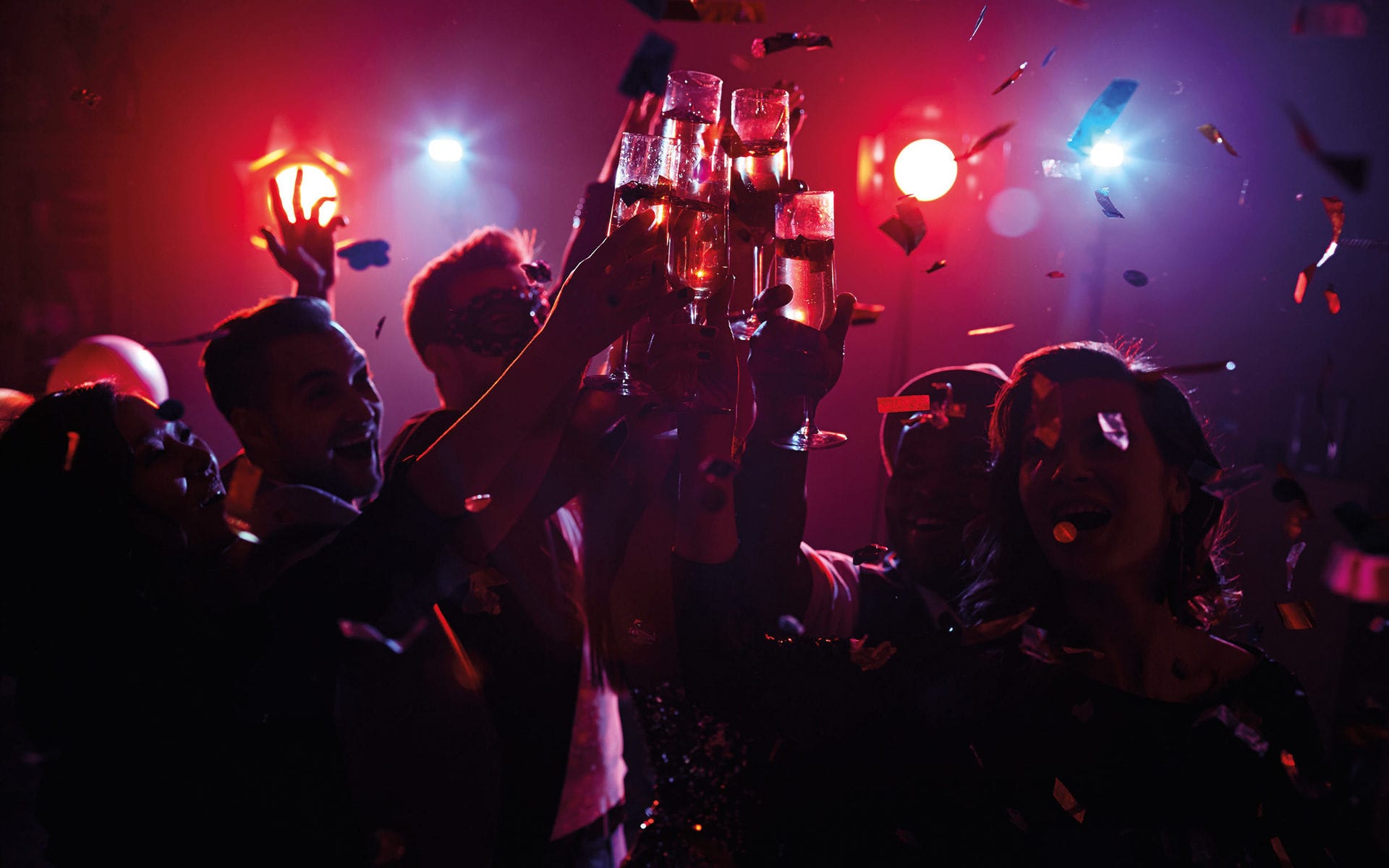 #Carpe Diem
Let´s visit Carpe Diem and celebrate the beginning of the new year in one the fanciest clubs in Barcelona. The interior is luxurious itself, but we believe, that it will be really special during New Year´s Eve. In sale are more options of tickets. You can choose, whether you want only tickets with a drink included or even have dinner as a celebration of new year, new possibilities, new memories. For more privacy, VIP tables and lounges are available. Do not forget to come in fancy dress code, the combination of black and white would be the best!
Address: Passeig Marítim de la Barceloneta 32, 08003 Barcelona
Time: 01:00 am – 06:00 am
Tickets and more info: Carpe Diem
#Eclipse
Located in the 26th floor of W Hotel Barcelona, close to the coast, you will hardly find club with better view in on a sea in a town than Eclipse! During the day or night, the panorama of the night city with the sea is just mesmerzing and bring you brand new experience. Celebrate the New Year´s Eve in this unique atmosphere, with the beats of house by Luis del Villar, Edu Natored and Uri Mood, divided into two rooms! As a bonus, you can order famous drink, coctails and alleviate the hunger with Sushi Fusion Cuisine. The keyword for dress code is Elegant and Chic!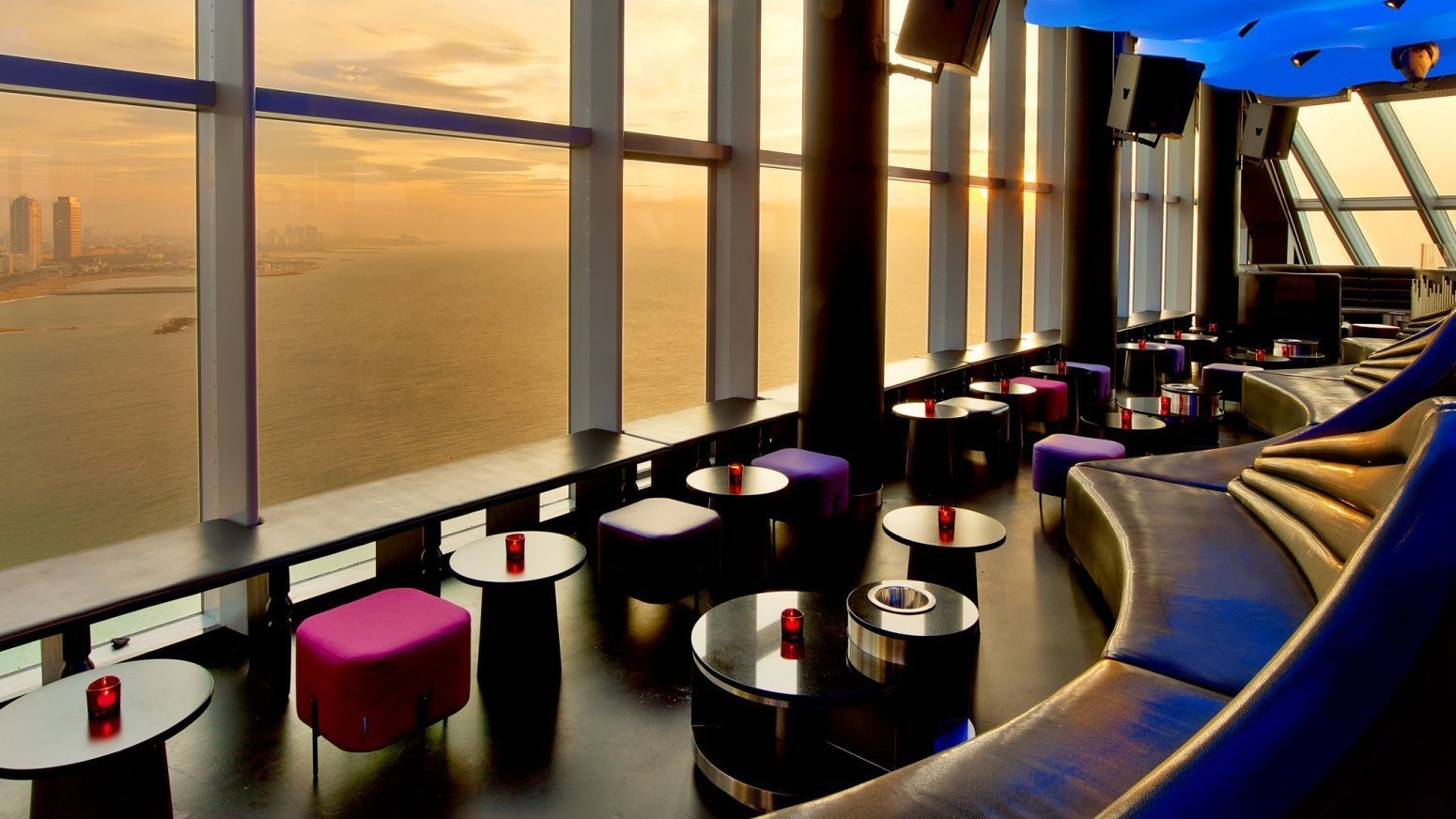 Address: Placa de la Rosa del vents 1, 08039 Barcelona
Time: 10:00 pm – 06:00 am
Tickets and more info: Eclipse
#Shoko
Shoko is represented by one of the best party in town, and except for this, by the restaurant with amazing tasty food as well! The chefs working there make from food a real pleasure and we can say, that they are the masters of cooking. During New Year´s Eve party, food will be important part of the night. Dinner will be served in the idea of various international cuisines, you will have possibility to visit 4 different countries through the tasty dishes. Food will be complemented with RnB beats and amazing sea view from a club!
Address: Passeig Marítim de la Barceloneta 36, 08003 Barcelona
Time: from 12:00 am
Tickets and more info: Shoko
#Otto Zutz
Really unique place, located in the old manufactury building, re-designed and transformed into club in New York style, this is the place you have to visit and see on your own eyes! With totally 4 rooms, where different music will be streamed in every room, Otto Zutz is the place you have to visit. Hip Hip, RnB, Pop and Rock from 80´s or popular and commercial hits from today, everyone will find its own style. If you desire for something special, order your private room suit or even VIP Royal Box. Do not forget to put elegant outfit!
Address: Carrer de Lincoln 15, 08006 Barcelona
Time: 11:00 pm – 06:00 am
Tickets and more info: Otto Zutz
#Opium Barcelona
This fashion club located close to the sea, on the coast, with the interior designed into several rooms and zones, fancy design and lightning in the purple, red, blue and pink will make from your evening an unforgettable memory. Opium is well know also thanks to the artists and Dj´s performed there. Big names like David Guetta, Avicii, Bob Sinclair, Armin van Bureen, Black Eyed Peas and more had the concerts in this amazing club. This is the guarantee, that celebrating the New Year´s Eve in Opium will be definitelly the best choice!
Address: Passeig Marítim de la Barceloneta 34, 08003 Barcelona
Time: 10:30 pm – 06:00 am
Ticket and more info: Opium
There are much more famous clubs, where we recommend to spend a celebration of the New Year´s Eve. Let´s check them at our nightlife guide of Barcelona!
Photo credit: espanarusa.com, eclipse-barcelona.com, firstguide.com, opiumbarbarcelona.com
Looking for an apartment in Barcelona? Check out our SPECIAL DEALS ON APARTMENTS all over the city with Barcelona Home!