CosmoCaixa Barcelona is a science museum in Sarrià-Sant Gervasi area in Barcelona, Spain. It was known to be closed in 1998 for renovation and currently opened under its name as 'CosmoCaixa' in 2004. The museum holds variety of events, exhibitions somewhat temporary and permanent that display categories such as space nature environment and of course science. CosmoCaixa Barcelona also holds exhibitions' and planetarium devoted to system of touch and play for the younger children. This museum also consists of gift shops, library cafes and teaching center to educate the young ones.
Find your accommodation now!
This museum also has a free public square that allows the public to experience natural science through interactive exhibitions. This is one of the most renowned science museums in Europe and run by the social foundation 'la Caixa'.
The CosmoCaixa Barcelona is not about looking but a hands-on museum with many things to try out in every corner. Different scientific disciplines are being explained didactically and interactively. Care to explore physical, technical, geological, chemical and mathematical relations all by yourself in hundreds of experiments? Not only children enjoy discovering topics in the museum that are probably not the most popular ones as well as the ones that might tickle their fancy.
Inside CosmoCaixa Barcelona
Once you are down the basement floor you will see an escalator that leads to the highest floor which gives a very exciting view of the first attraction, the glassed in escalator so you can see right into it and explore how it works.
Flooded Forest
One of the main attractions of this museum is definitely the 'Flooded Forest' which allows visitors to experience the wet and dry environs of the amazing rainforest. The Ceiba tress is reproduced from the molds created by the staff in the museum in Para, Brazil. Over a 100 living species are here; including birds, insects, frogs, alligators, piranhas, Capybaras. Some of these animals are free roaming but don't worry the slithering snakes are lock behind the glass. It can sometimes rain quite heavily in this jungle.
Geological Wall
Another amazing part of CosmoCaixa is the 'Geological Wall.' This is all about geology and there are large cuts of geological formation that are display showing erosion, volcanism, faults and sedimentation and somewhat related processes. You can examine different types of rock, such as folded rocks that can be found in the Alps. Some of the rocks are primarily from Catalonia including potassium salt from Suria, sandstone from Berga and Mallorca, limestone from Basalu and volcanic material from the Garrotxa volcanic zone natural park.
Hall of matter
There is also a 'hall of matter' which covers evolution starting with the big bang which counts for about four sections: the origin of matter, the first living organism, the conquest of symbolic intelligence and the birth of civilization. The exhibitions focus merely on the gravitational wave, biology, mobility, intelligence, human evolution, chaos theory and much more.
For kids
For those of you wanting to further educate your children, there is a section purely on 'click and flash' this is one of the three interactive based exhibitions for young children. This uses games to encourage children to learn about science. The 'click' uses play, observation, and deduction through smell touch and sight. Whereas, 'flash' uses technology to showcase vital categories such as exploration, construction environment, and electricity.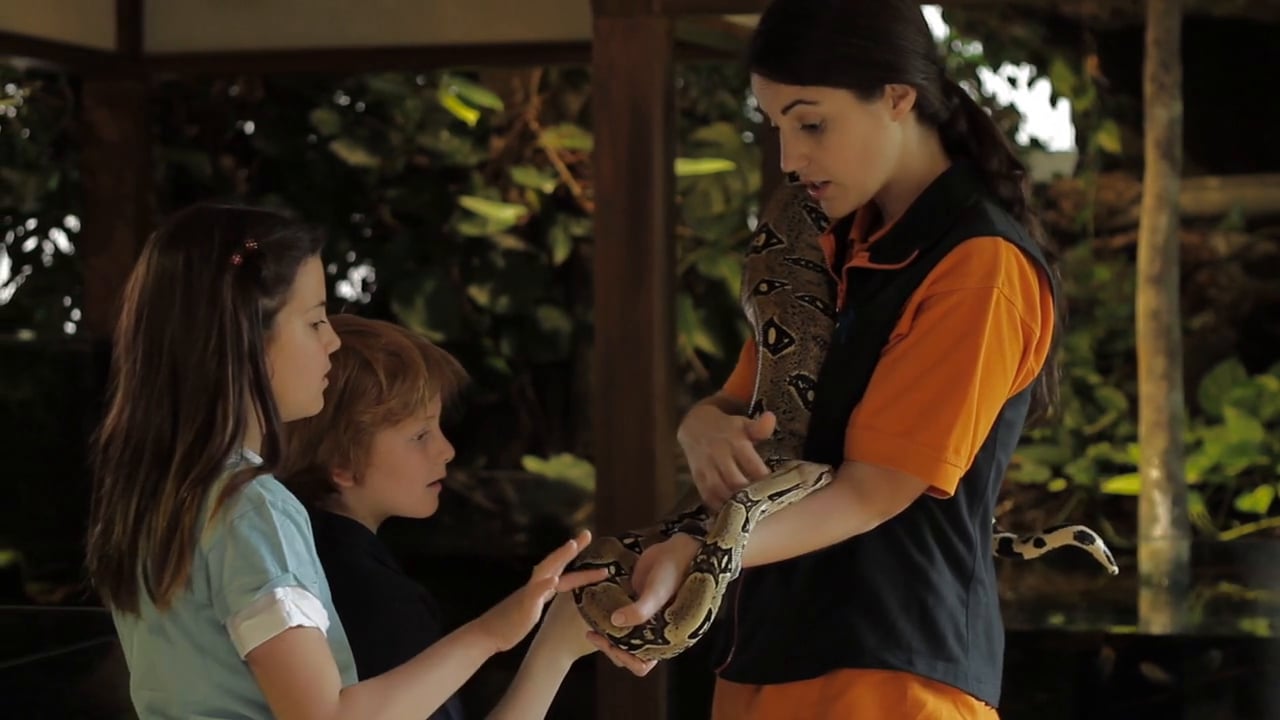 There is another attraction, the 'touch touch', which houses for the living creatures from around the world and the Mediterranean. Museum staff and scientists present animals and plants from three environments.
CosmoCaixa Experience
There are also temporary science exhibitions in the museum CosmoCaixa. Anyone who wants to find out more about our cosmos can look up to the stars at the planetarium (which costs 2€ extra). Ask about show times at the information desk.
On the spacious outside grounds, you can picnic or experience some more physical experiments. The largest one consists of two satellite dishes, about 80 m away from each other, which show how easily sound waves are transmitted: one person talks into the satellite dish on one end and the other one can hear the words despite the distance between the two.
The museum has a highly good reputation and can be enjoy by everyone and not just the children. This museum is definitely worth a trip so if you are staying in accommodation nearby, be sure to visit this magnificent science museum.
Practical Information
Address: CosmoCaixa Barcelona – Carrer d'Isaac Newton, 26, 08022 Barcelona, Spain
Transport: Bus 17, 22, 58, 60, 73, 75 and 196. | FGC station Av. + Tibidabo Blue Tram or bus 196.
Schedules: Monday-Closed. From Tuesday to Sunday: 10:00 am – 8:00 pm.
Are you looking for a place to stay in Barcelona? Moreover, on the site BARCELONA-HOME you can find where to stay close to the CosmoCaixa Barcelona!