If you wish to use the buses in Barcelona, in the same way as the metro, they are managed by the company TMB. Fortunately, Barcelona has many bus lines that run throughout the city, and benefit both residents who travel on a daily basis and tourists who want to visit different places of interest.
Using the Buses in Barcelona is a breeze. Barcelona has a large transport system which consists of over 1000 buses that operate on 80 different routes and connect all the city's districts and the metropolitan area. An obvious feature is that all of the buses have low floors, which are adapted for citizens with reduced mobility. Transport passes can be used on: the metro, Barcelona's tram, city-centre lines of the Ferrocarrils de la Generalitat (FGC) and Renfe trains. Barcelona also has a night-bus service (Nit Bus) which serves most of the city and its suburban area at late hours.
In many cases, the bus will be the way to go if you want to reach any place in the city. Of course, with the except for the cab lines and the subway routes. Although its present in most areas of the city, the buses do not serve all the specific places of the city or will stop at a place further away than where the stop is placed.
Tickets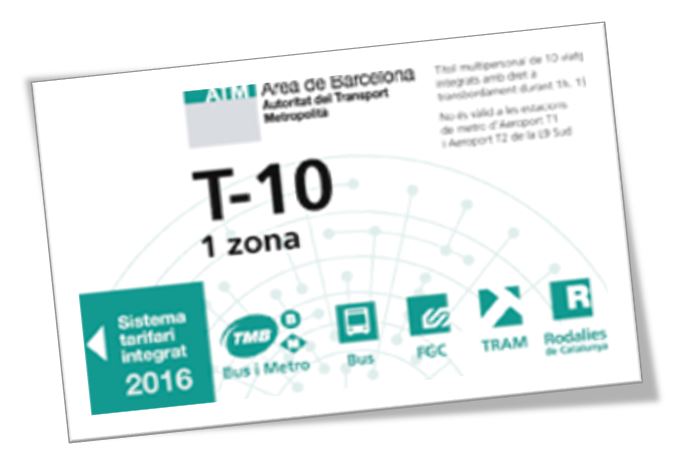 You have several options for the purchase of your ticket; such as the automatic sales terminals located at the entrance to the metro, in each station. You can also go to various TMB authorized sales points, or TMB information and attention points, Barcelona tourist offices, ServiCaixa, "PMU", tobacco shops or kiosks. If for any reason you have not been able to buy your ticket, the bus driver can sell you a single use ticket. You can also buy the 2, 3, 4 or 5-day Hola BCN! card online. The BCN card has its own sales channels.
Barcelona has an integrated fare system on all their transports. This allows the passenger to use the public transport network in Barcelona within the time period of 1 hour and 15 minutes which counts as one journey. This can be seen through the popular T-10 travel card, which is valid for 10 journeys (each journey allows the use of various other transports within the time period). The public transport network includes the metro, buses, tram and suburban rail. There are various, different types of travel cards and transport passes available and therefore also various prices. Check the TMB official website to see them all.
Times and schedules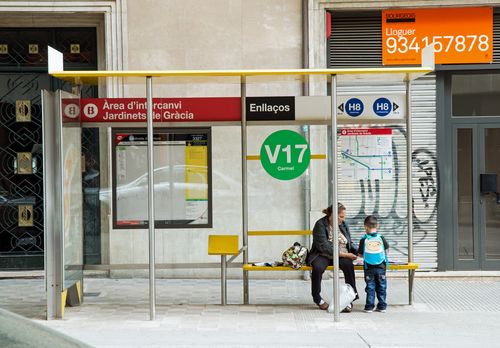 Buses in Barcelona do not have a specific frequency or schedule, as each bus line has its own schedule that varies according to the route or type of service used. Moreover, they also change every once in a while within the month. However, we can tell you that in general the bus schedules in Barcelona are between 06:00 and 23:00; leaving aside the Nit Bus schedules.
The running time may vary according to the bus route. The average frequency of the bus service is between 20 and 30 minutes; however you can view the running times on each of the bus stops if you are keen! Most services begin at 04:25 and end at 23:00.
In regards to the night bus services, they usually begin between 22:40 and 23:40, and end between 05:00 and 06:00. Thus, they all stop at or depart from Barcelona's Plaça de Catalunya.
Regional buses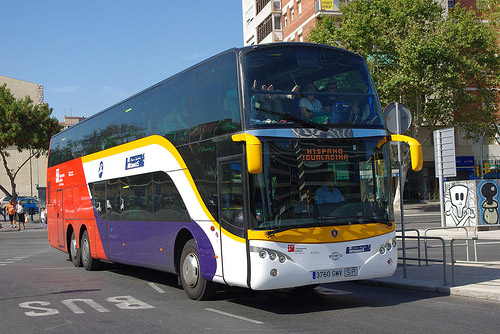 Sarfa
Destination – Costa Brava
ALSA-Enatcar
Destination – Madrid, Tarragona, Andalucia, Asturias, Zaragoza, Italy, France, Portugal, Poland
La Rápida
Destination – Conca, Terol
RENFE Iñigo
Destination – Salamanca, Soria
Linebús
Destination – France, Italy, London, Morocco
Starbus
Destination – Germany, France, Netherlands
Eurolines
Destination – Belgium, France, Netherlands, Italy, London, Morocco
Gransur
Destination – Poland
Secorbus
Tel: 915280890
Destination – Madrid, Zaragoza, Poland
Radtur
Destination – Madrid, Zaragoza, Poland
Are you planning a trip to Barcelona and looking for somewhere to stay? So, why not take a look at the AVAILABLE APARTMENT RENTALS ON OUR WEBSITE! Please feel free to contact us with any questions you may have.