The Museu de Ciències Naturals de Barcelona (Barcelona Natural History Museum) was founded over 130 years as an institution in which to store a natural heritage collection now consisting of over three million specimens. The collection comprises articles from a wide range of fields, including mineralogy, petrology, paleontology, zoology and botany. The collection has been enriched from year to year by donations from private individuals and through agreements between the museum, the Barcelona Zoo and Catalan National Parks.
Find your accommodation now!
Museum Centers
The museum is spread out in the city, with three main locations:
Ciutadella Park
The Martorell Museum in Ciutadella Park is a neoclassical building, designed by Antoni Rovira i Trias, which houses the geology and paleontology collections, as well as a library specializing in these fields. These will soon be moved to the Castell dels Tres Dragons (Castle of the Three Dragons) building, which also houses the Nature Laboratory. The laboratory currently contains the zoology collections. The facility is used to carry out scientific research by the museum and to manage the content of the collections. The building itself was originally built as a café-restaurant for the 1888 Universal Exposition and is thus rich in artistic and architectural importance.
Looking for an accommodation near Ciutadella Park, the largest public park of Barcelona? Then check out our Apartments in El Born!
Montjuic
The Botanical Garden of Montjuic offers visitors a view of vegetation from five different regions in the world with a Mediterranean-type climate. The purposes of the garden are the conservation and documentation of Catalan natural heritage and the promotion of a knowledge and respect for nature. The Historic Botanical Garden is a smaller garden in the Foixarda section of Montjuic, behind the National Art Museum of Catalonia. The park is enclosed by steep slopes and located in a shady region, allowing for lower temperatures favored by Euro-Sierian species grown there.
Seeking accommodation near this beautiful natural area? Take a look at our Apartments in Sants – Montjuic!
Forum Park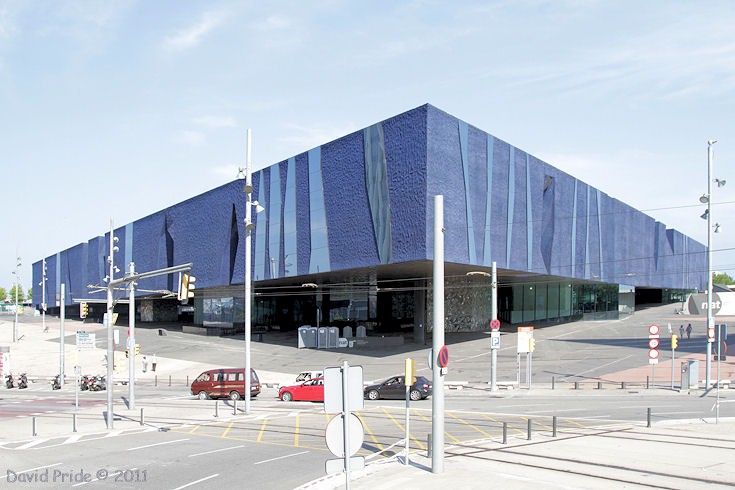 The Museu Blau was built by architects Herzog & de Meuron in 2004 and opened in March of 2011 as a dynamic facility with plenty to offer, including exhibitions, workshops, conferences and a media resource center. The 9,000 square meters of the museum are distributed into 2 floors. The building also features a huge, open-access foyer where all exhibitions start and end. The building facilities include a conference hall, lecture rooms, a shop, temporary exhibition spaces, a media library with an extensive digital archive of audio documents and audiovisual presentations as well reference books, a "Science Nest" educational area for children under 6 years old, and "Planeta Vida", a benchmark exhibition that interprets the Earth today as an interaction between the physical and chemical environments of our globe and human beings.
If you´d like to stay by the water during your stay, take a look at our Apartments in Besos, Properties in Diagonal Mar and Accommodations in Vila Olimpica!



Information
Phone: (+34) 932566002
Email: [email protected]
Address: Plaça Leonardo da Vinci 4-5, Parc del Forum, 08019, Barcelona
Transport:
Metro – L4 (yellow line). Maresme-Forum station (Rambla Prim exit)
By Bus – 43, H16(Forum ), 7, 36, 99, tourist bus (green route, operates from 15/04 to 25/09), B23
Car – nearest car parks are in the Forum building and Diagonal Mar Shopping Centre
Bicing – nearest stations: 158 Rambla Primand 160-Av. Eduard Maristany, 1-Forum
Prices:
Museu Blau: €6, Museu Blau Reduced Admission €2.70
Temporary exhibition: €5, Temporary exhibition Reduced Admission €3.50
Combined admission fee, Museu Blau – Botanical Garden: €7, Reduced €3.50
Combined admission fee, permanent exhibition "Planeta Vida" – temporary exhibition: €9
Schedules:
October – February: Tuesday-Friday 10-18h, Saturdays 10-19h, Sundays and holidays 10-20h
March – September: Tuesday-Saturday 10-19h, Sundays and holidays 10-20h
Closed Mondays (except public holidays), January 1, May 1, December 25
Free admission first Sunday of every month, all day and Sundays through the year from 15h, February 12, May 18 and September 24
If you are looking for somewhere to rest after exploring Barcelona, then visit Barcelona-Home for great apartments!