If Barcelona was a lover, he be the kind of who'd promenade you around this picturesque city by day, whisk you away for the sunset atop the Sagrada Familia and pick you up for a whirlwind adventure on a motorcycle, wining and dining you in a dimly lit cellar restaurant before passionately kissing you under the moonlight. In other words, Barcelona is one of the easiests romantic places to fall in love with.
To make the most of your romantic vacation in Barcelona, be sure to check out our Top 8 most romantic eateries, bars, and experiences in Barcelona:
Enjoy a sunny day at Parc de la Ciutadella with your sweetheart in the charming gardens, the zoo or the Museu d'Art Modern. Prepare a nice picnic basket with cheeses and wine from a market in el Born, and rent a rowboat to enjoy a romantic moment in front of the ornate cascade.
To find the perfect accommodation near the park, check out our apartments in el Born.
Take your heart-throb to see one of Barcelona's most exquisite architectural feats. Be sure to splurge and buy the ticket allowing access to the spire. From this point, you will have the opportunity to see Barcelona from a unique viewpoint, one which creates a very romantic setting. Tip: Try to go early in the morning to avoid crowds! The opening hours are from 09:00 to 18:00.
For fans of Gaudí we especially recommend our Gaudí Apartments Barcelona.
 You don't really have to believe in magic to enjoy the Magic Fountain of Montjuic. Bring your lover to see the beautiful fountain show and to experience the lights, colors, and music of the spectacle. Sprinkling water in all directions to a nice variety of music with an array of colors lighting it from the back makes this attraction a sight to see. Locals say the best view is just as the sun sets; the gorgeous back drop to the spectacular show will make anyone happy to have a lover to share the moment with.
To find an accommodation near the Magic Fountain we recommend the following apartments in Sants – Montjuic or apartments in Placa d´Espanya.
If you're keen on spending the day away from the city, we suggest taking a day trip to Cadaqués. It is about a two-hour drive north from Barcelona and the trip is well worth it. Experience the town´s beautiful beaches and coves. Dine at Compartir, a restaurant made for sharing (as the name suggests). It will be a truly unforgettable day.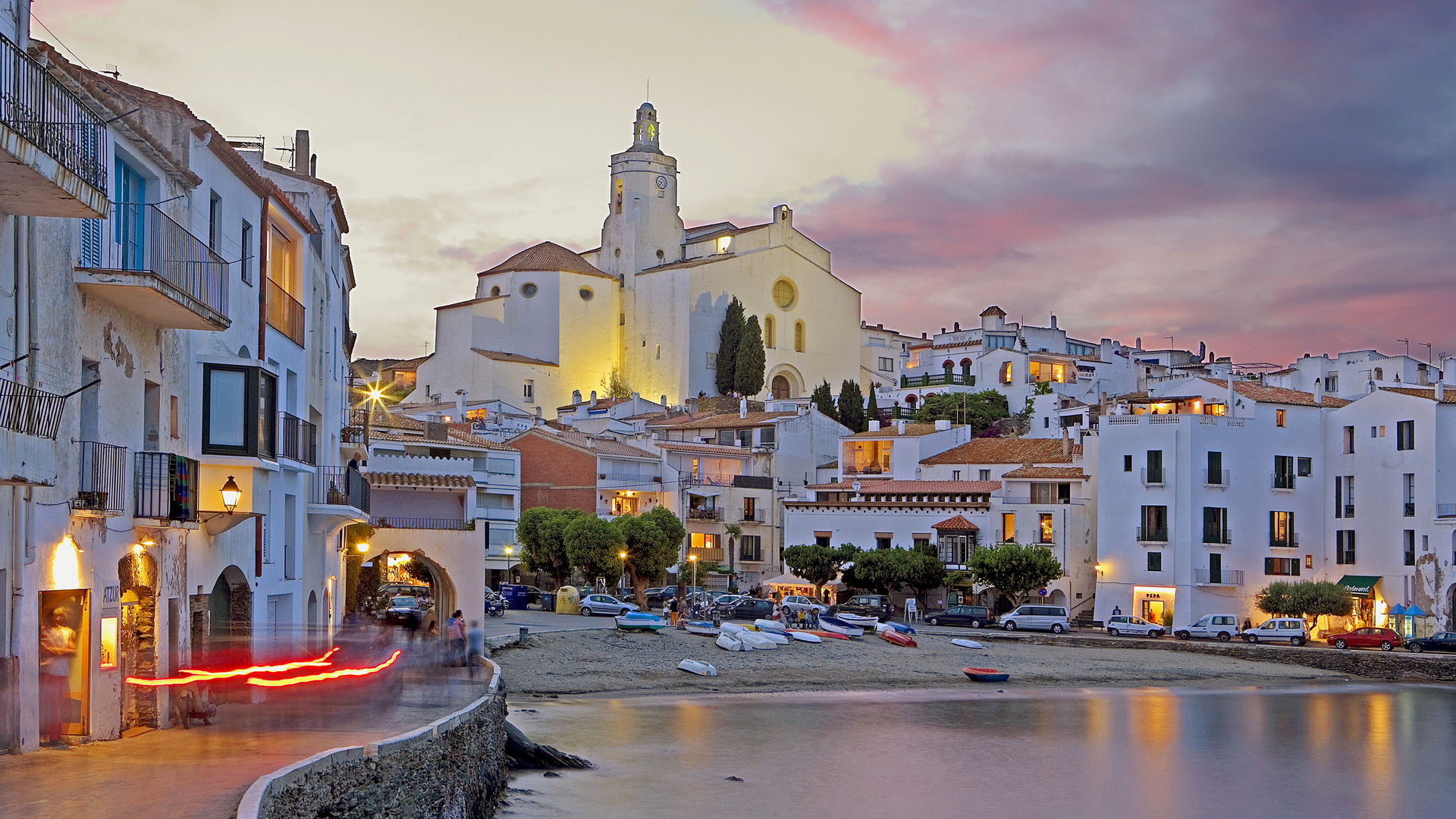 Planning to make your day trip in Cadaqués into a weekend stay? Find an accommodation by checking our Apartments in Cadaqués.
# 5 Tinta Roja
Lounge around at Tinta Roja and try one of their fabulous drinks. The soft lighting creates an intimate mood and the bar has cultural shows for you to enjoy and have a drink or two. It does not get much more romantic than this!
Source: www.tripadvisor.es
To find the perfect accommodation near this bar, check out our apartments in el Born.
# 6 Sensi Tapas
Spanish tapas at its best! The food is upscale and the restaurant very intimate. Be sure to book in advance for a meal that will encourage you to come back soon for more. The restaurant's soothing atmosphere, great wine selection, and quality food will put you love birds in the mood for sweet romance. The opening hours are from 19:00 to 23:00 everyday!
# 7 23Robadors
Head over to 23Robadors for some live music to get you swinging for the rest of the evening. It's a tiny bar so try to arrive early to get a seat. The concert is free as long as you order some tapas and drinks! Check out the program for concert times; the opening hours are from 20:00 to 02:30 everyday. The bar is especially popular among fans of jazz.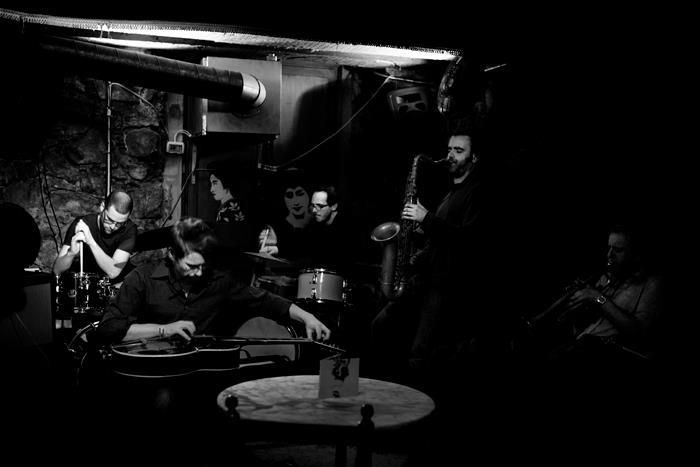 For accommodations in the area, check out our Apartments in El Raval.
# 8 Cera 23
Cera 23 is the ideal restaurant for romance. It's a bit hard to find and always extremely busy, so do try to book in advance! Do not be scared off by the location; it is down an alley but definitely worth finding and the perfect place to complete any romantic day. The opening hours are from 19:30 to 23:00; open everyday except for Tuesdays and Wednesdays!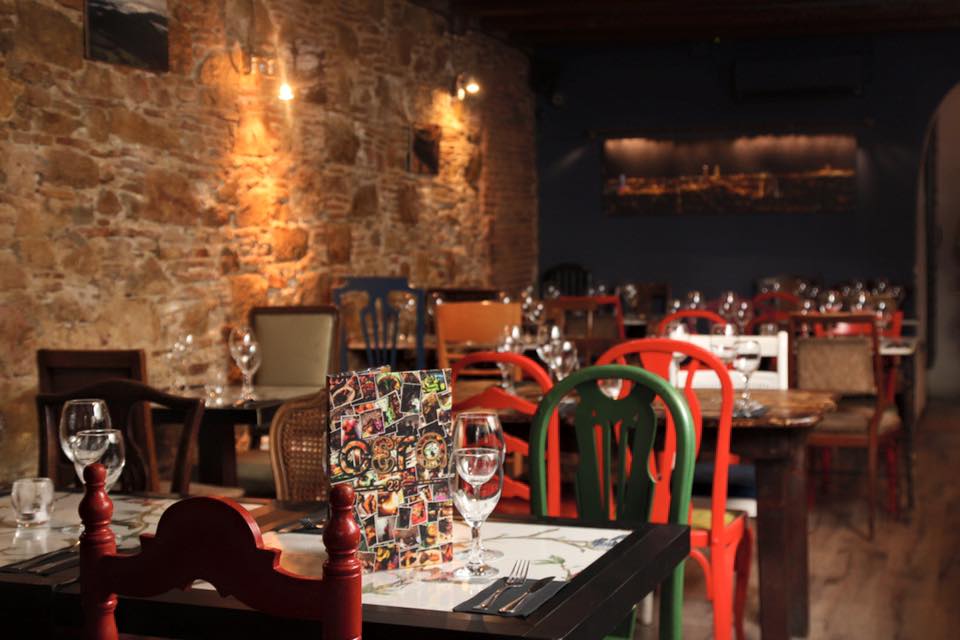 So dive into your summer romance with our suggestions. You definitely won't regret it!
Still need some more ideas for your romantic stay in Barcelona? Check out our romantic itinerary!