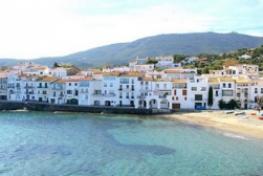 Cadaques - Rent apartments for days, months and years | Barcelona
Cadaqués is an artistic and picturesque town in the province of Girona, known for its beautiful architecture. The place is very special, as it is for many locals, like an island apart from the rest of Catalunya. It was frequented by several artists, including the famous Salvador Dalí in his youth. Those who live there yearlong can feel like being on vacation every day. There are a wide variety of experiences and values ​​that Cadaqués can offer its visitors. With a population of 3,000 inhabitants, its economy is based on tourism and activities, which every year become the main economic engine of the town. It´s a great place to visit for those seeking to enjoy the beach and sunshine and have a wonderful seafood lunch by the water.
Cadaques - Costa Brava (
View map
)
Ref. BH-1363
Monthly rental
Cadaques - Costa Brava (
View map
)
Ref. BH-1364
Monthly rental
2 results found.
Latest reservation 6 minutes ago