If you want to have a romantic stay in Barcelona with your partner or you simply would like to take someone on a date, however, you do not know where to begin. Do not worry, we understand that there are so many things to do in Barcelona that it can be easy to get lost with all the information. This is why, Barcelona-Home team, inspired by their own romantic experiences, have decided to create an itinerary with all the activities, place to eat and stay for an amorous journey in Barcelona.
Things to do 
First of all, how to start the day! If you want to start it with your other half Barcelona Style, enjoy your breakfast on a terrace. You can go to the Boqueria market and stock up on all the things you need for this sweet morning. After enjoying your delicious breakfast, you can go the Ciutadella park, it is ideal for a long walk but you can also do a rowboat on a pond in the middle of the park for 30 minutes at 6 euros for 2 persons.
After stretching out these muscles how do you feel about a tender moment at a Spa? A couple of meters away from the park, you will find Aire de Barcelona, a spa that has created the perfect setting for a thermal bath with aromatherapy, massages and even a wine bath experience.
Let's continue your journey with a nice walk in romantic back streets of the Gothic Quarter, the old town of Barcelona. You could also if you would like to wander a little further away in a different setting to the Parc del Laberint d'Horta. We can assure sure it is a blast for the eye.
Canoa in Ciutaella
Terme di Barcellona
Tramonto dal Bunker
We are now reaching the most romantic part of the day, sunset time. In Barcelona, you have several options. Indeed, you could, rent a boat and enjoy the sunset in the middle of the sea for the perfect privacy. If you would like an amazing view on Barcelona as well, you can go to Parc Guell or to Bunker el Carmel, and how about bringer a glass of Cava while enjoying the sundown with your companion? Last but not least, there are many things you can do at night. For instance, watch the amazing show of the Montjuic fountain or if you are feeling for something a little more festive, you could go Los Torantos to enjoy a flamenco show or Jamboree for Jazz.
Where to eat
There is nothing more amorous than a candlelight dinner with your couple in a cozy restaurant. It's definitely an obligatory step to have a perfect romantic stay in Barcelona. The offer of restaurants in Barcelona is huge and It might be difficult to decide where to go to truly enjoy your special evening. So, to save you from struggling with a choice, here we give you some very romantic options.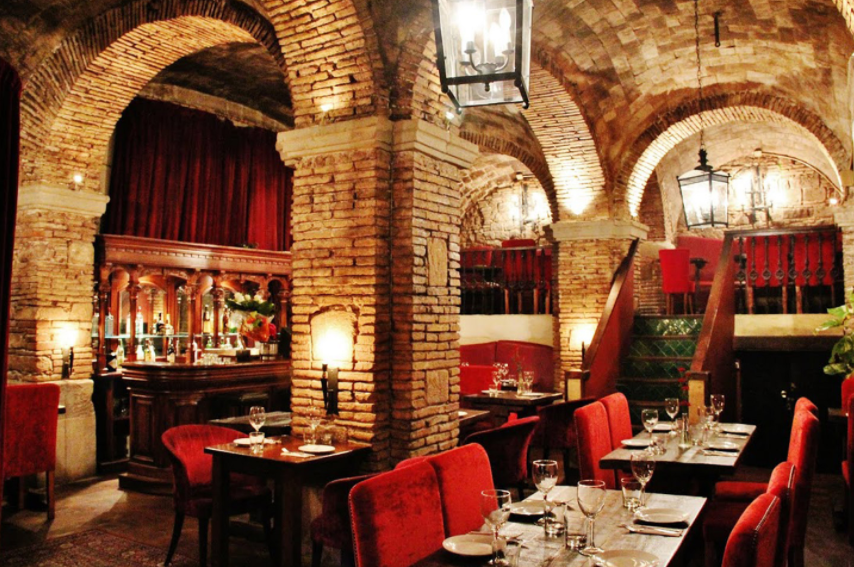 La Luna
La Luna is a tapas restaurant in El Born district, just behind an astonished Santa Maria del Mar church. A Very intimate atmosphere of the place is created by arched Ceilings, dim lights, and deep red, velour sofas. In the menu, you will find international dishes and a good selection of vines and others alcohols. All that in very affordable prices!
Pla Restaurant
Narrow streets of Gothic Quarter will lead you to the Pla Restaurant. An enchanting place with an experienced, friendly staff who will discreetly look after you during your visit. Local season products are composed here with a modern touch, which makes the plates really special. It's a perfect place to spend a delightful evening.
Torre de Alta Mar
For lovers who seeking for something extraordinary, we suggest having a lunch or dinner in Torre de Alta Mar. This wonderful restaurant is situated on the top of the tower of the cable car, next to the Barcelona beach. Just close your eyes and imagine yourself holding your partner's hand, having a beautiful view over Barcelona and a perfectly elaborated meal. Can be there something more romantic?
Nothing brings people closer than…cooking together!
Do you prefer to stay at your cozy apartment and prepare a dinner together? Try out Local Food Experience! This online service will provide you all the ingredients and a recipe necessary to make a typical Spanish dish you want.
For more details click here.
Where to stay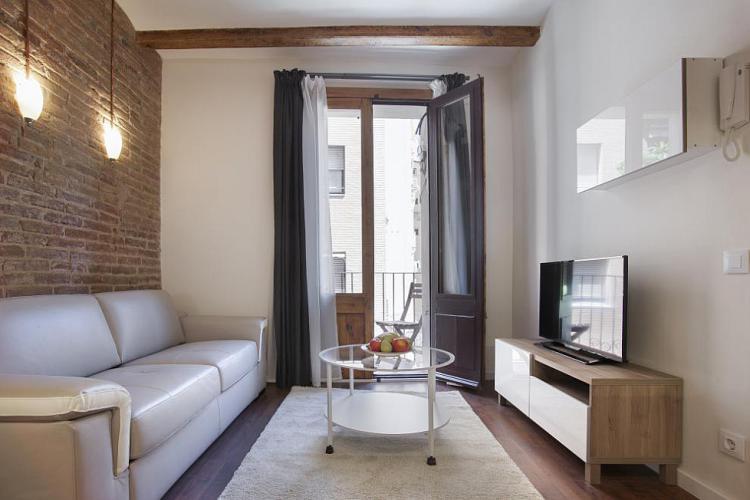 Cozy apartment in Eixample
We have found a lovely cozy nest in Eixample by one of Gaudi most famous unfinished architecture, Sagrada Familia. The apartment has a terrace where you will be able to have breakfast with your other half. It is composed of all the essentials: an equipped kitchen, a bedroom with an adjacent bathroom. We love the beautiful beige leather couch in the living room which has direct access to the terrace.
From 58€ / NIGHT | 40m2 | License: HUTB-011684
This beautiful apartment located in bohemian Gracia district has an amazing terrace where you can have a meal or simply relax on a deck chair. It's very spacious, consist of a fully equipped kitchen, bathroom with a bathtub, cozy living room, and an intimate bedroom. Its vintage style, charming details, and brights colors will make you fill at home.
From 123 € / NIGHT | 80m2  | License: HUTB-002444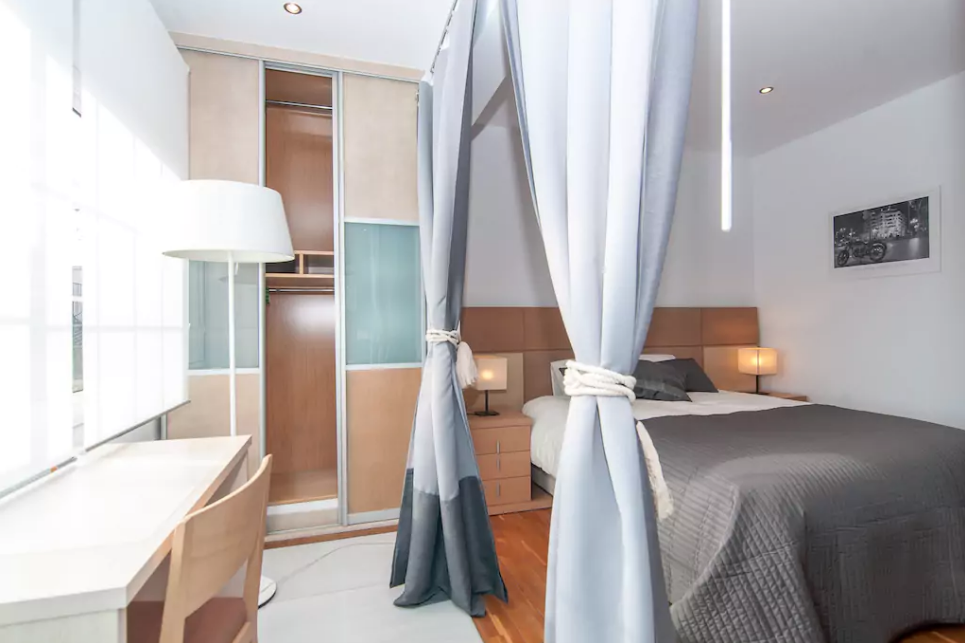 Penthouse with an outdoor Jacuzzi 
For ones who are looking for something superb, we recommend an apartment with jacuzzi in a luxury Eixample district. Big terraces and splendid interior will be disposable just for you two. Comfort, privacy and central location with an easy access to the city's attractions is what makes this apartment a perfect choice for your romantic stay in Barcelona.
From 144 €/ NIGHT; 2500€/ MONTH | 45m2 | License: HUTB-008713