The Picasso Museum is the main key to the comprehension of the great artist Pablo Ruiz Picasso. The spirit of genius runs through all the works presented in the permanent collection. Moreover, the Picasso Museum just transmits a unique, intimate relationship with Barcelona wizard, which began at an early age and continued until Picasso's death.
Find your accommodation now!
The Museum
The Picasso Museum in Barcelona is a standing tribute to the artist's close relationship with the city of his adolescence; naturally the essential starting point for any fans wanting to explore the artist's life and works. It opened in 1963 and was set up during his lifetime; according to his wishes, by his friend and personal secretary, Jaume Sabartés. The museum's collection at that time was comprised of Sabartés' personal collection along with Picasso's works which he'd donated to the Barcelona Museums of Art.
The Malaga-born artist wanted to have his own museum in Barcelona, illustrating the close and inseparable connection that he established during his youth ages in this welcoming city. The museum occupies five medieval mansions – in late medieval times – home to Barcelona's aristocrats, with their courtyards, galleries, and staircases well preserved, especially in the first three houses (Palau Aguilar, Palau Meca, and Palau Baró de Castellet). To date, it is one of the best museums of the city and probably the best collection of the artist worldwide.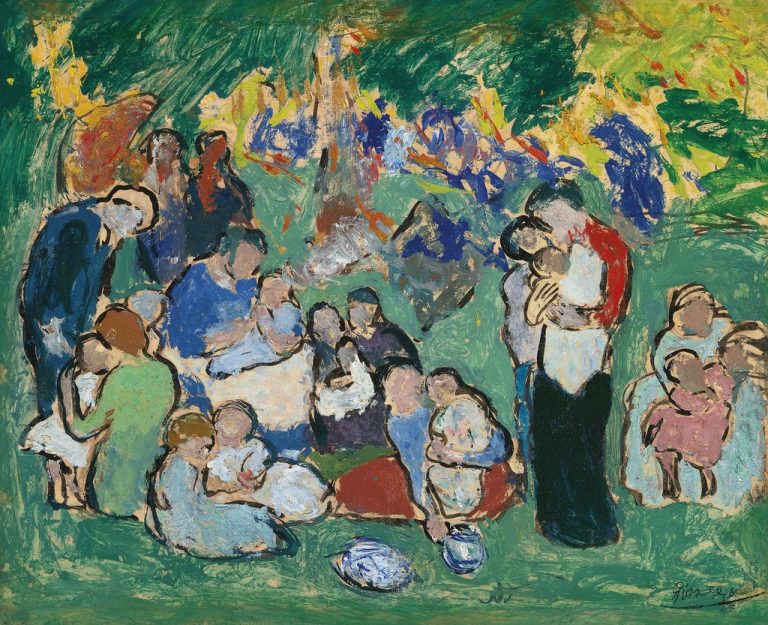 The Art
Today the Picasso Museum has over 3,800 works by the artist. It is especially rich in Pablo's earlier artistic forays. From when he served his apprenticeship right up to the Blue Period. If you are a fan of Cubism, you might slightly disappoint. Because the museum can't boast anywhere near the representation that Paris' Picasso Museum holds. However, Barcelona's tribute represents a biography of the early years of the man from Malaga, as well as an overview of his life journey and many stylistic evolutions in the field of art.
The museum is filled with masterpieces of the early period of trial and error Picasso. It is safe to say that most of the work here is the Blue Period. Because the artist and their number are priceless. Additionally, here you get to know the collection in 1917 and a series of Las Meninas (1957), as well as an extensive collection of photographs of Picasso, now represented in the halls, which were opened in 2008. The current collection includes two of Picasso's first major works: The First Communion (1896), and Science and Charity (1897).
The museum is embarking on a new phase of expansion with the launch of new programs and activities designed to make it a key centre for fostering knowledge and education, encouraging visitor participation, and a critical approach. It seeks to provide a space for dialogue, offering new perspectives on Picasso and the collection as a whole.
The Museum located in the heart of the old city on the Carrer Moncada. If you are not living local to this area, no worry as the museum is only a bus or metro ride away! However, you can find many apartments and rooms surrounding this area, to make your stay in Barcelona more comfortable!
Information
Prices: Collection + temporary exhibition €14. Temporary exhibition €6,50. Collection €11. Under 16s, members of the ICOM and teachers (proof required) – free. Reduced fee for people between 18 and 25 years old and people 65 years old and over. All Sundays free from 3 pm. First Sunday of each month, free Museum entrance for everybody.
Schedules: Tuesday to Sundays (including holidays): 10 am to 7 pm
Transport: Metro – (Line 1) Arc de Triomf Station, (Line 3) Liceu Station, (Line 4) Jaume I Station. Bus – Lines 17, 40, 45,19 – Via Laietana Bus Stop, Lines 39, 51 – Passeig Picasso Bus Stop, Lines 14, 59 – Pla de Palau Bus Stop, Lines 120 – Princesa Bus Stop.
Address: Carrer de Montcada 15-23, 08003 Barcelona, Spain
Are you planning a trip to Barcelona and looking for somewhere to stay? In addition, why not take a look at the AVAILABLE APARTMENT RENTALS ON OUR WEBSITE! Please feel free to contact us with any questions you may have.