The Barcelona Metro is single-handedly one of the most used resources that are available to tourists. You are able to use at any time of day, it comprehensively covers most of the city and most importantly it is rather inexpensive! The Barcelona Metro Guide is to aid you for transport during your stay in Barcelona.
Frequent trains and clearly indicated arrival times make travelling by underground routes a fast and simpler option. You can view the Metro plans on most Barcelona maps and guide books, which usually say which stop is the nearest to a particular sight (the sign typically shows up as an 'M' in a diamond shape in most guide books) so you will always know where you are going. Wherever your stay is, a Metro station is probably not far by!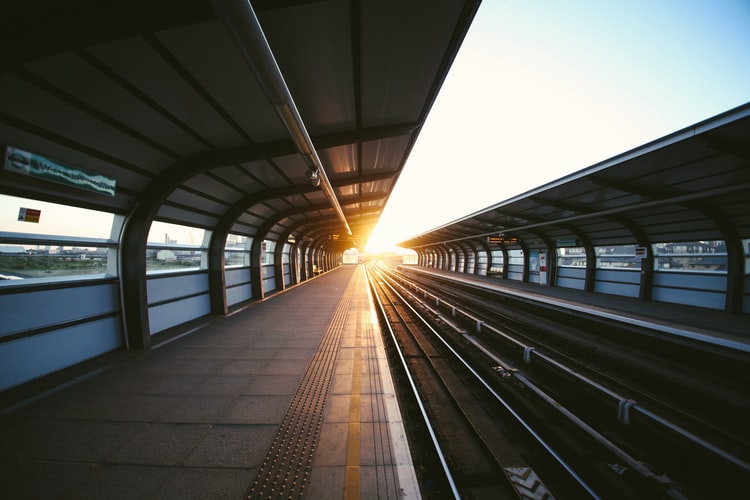 Escalators are usually available but for those with prams, lifts (elevators) are few and far between. Main interchange stations will usually have lifts although you may have to walk a way to find them. Look for the sign that has a box with people in it when you get off the train.
Metro Operating Hours
| | |
| --- | --- |
| Day of the week | Lines 1, 2, 3, 4, 5 and 11 |
| Monday-Thursday | 05:00 – 00:00 midnight |
| Sunday & holiday | 05:00 – 00:00 midnight |
| Friday | 05:00 – 02:00 |
| Saturday and day prior to 01 January, 24 June, 15 August and 24 September | Continuous Service |
| 24 December | 05:00 – 23:00 |
Important note: The operation times shown in the table above will change if there is a public holiday or "fiesta" normally the metro will operate throughout the night on the eve of the public holiday but it is recommended to check the operational hours during these times with an attendant at a ticket booth to confirm.
Tickets
The metro operates with an integrated fare system enabling passengers to obtain a free transfers from one mean of public transport to another within a period of 1 hour and 15 minutes. There are various types of travel cards and transport passes in Barcelona that are valid throughout the public transport network, that you can purchase depending on your needs. These include:
Single ticket – This would be the most expensive ticket and only worth buying if you really only plan on making one journey. It is not valid to the airport. Price: €2.15
The T10 ticket – Also known as the ten-journey metro card, so 10 journeys only. This is valid until end of January of following year. It can also be used on the TMB buses and be shared with other members of your group. Price: €9.95
Barcelona City Card – Free transport, no limits on amounts of journeys, valid for the number of days you purchase the card for, includes discounts to attractions and many venues. It cannot be shared with other members of your group. Price: Various
Barcelona Transport Card – Transport only card, no limits on the number of journeys and is valid for 2 to 5 days. It cannot be shared with other members. Price: Various
Other types of tickets
T-Familiar or T-70/30 – Gives 70 trips in any 30-day period; can be shared. €59.50
T-50/30 – Gives 50 trips in any 30-day period; can be used by only one person. €42.50
T-Día – A one-day travel card. €7.60
T-Mes – Valid for any 30-day period; can be used by only one person. €52.75
T-Trimestre – Valid for three months; can be used by only one person. €142
T-Jove – Valid for three months unlimited journeys; for under-25s only; can be used by only one person. €105
Travel cards can be purchased at Metro ticket offices, ticket machines, tobacconists (Tabacs) and at some newspaper kiosks around town. However, to book your tickets in advance, thus click here.
Tip: It's a good idea to have change as well as some notes, because some entrances are unmanned and have automated ticket machines. Also, some of these automated ticket machines will only accept change!
Navigating the Barcelona Metro System
All main entrances have a wall map to help you plan your journey. However you can also ask the ticket booth attendant for a free metro map to take with you.
Barcelona Metro Guide (Subway / Underground Map)
Additionally, Barcelona metro map will help you plan your route with the TMB and FGC metro transport system. The map shows both TMB, FGC and TRAM lines in Zone 1 which cover the city centre. Also, Barcelona currently has eight metro lines that can be identified by the number and color of the line: L1 (red), L2 (lilac), L3 (green), L4 (yellow), L5 (blue), L9 (orange), L10 (light blue), L11 (light green) and serve most of the city. These are the TMB lines.
It also has an urban and metropolitan rail network the Ferrocarrils de la Generalitat (FGC), run by the Catalan government, which supplements Barcelona's metro network. There are three urban lines (L6, L7 and L8). And briefly there are the Tram lines (T1 to T4).
Moreover, TMB (stands for Transports Metropolitans de Barcelona) and FGC (Ferrocarrils de la Generalitat) are different operating companies; however, combined they form the Barcelona Metro system. These metro lines are complemented by a network of suburban railways operated by RENFE (Spanish National Rail) on 4 cross-city routes.
Something good to know…
Taking the Train from the airport to the city: The T10 can be used from the airport. One ten-journey card is cheaper than two single tickets from the airport. And you'll still have eight journeys left to explore Barcelona.
Remember! Also, please note that the T10 (Zone 1) is valid for journeys in Barcelona City Centre Zone 1 on the metro, FGC and TMB buses, Tram and RENFE. Also a 'journey' on the T10 lasts 1h15m, so you can change metros as many times as you want in that time and can even go onto a bus. Remember to validate your ticket each time in the machine provided.
Cautionary advice: Be careful of pick-pockets on the Metro and always keep an eye on your belongings.
For further information about Barcelona's metro and rail services:
Are you planning a trip to Barcelona and looking for somewhere to stay? Thus, why not take a look at the AVAILABLE APARTMENT RENTALS ON OUR WEBSITE! Please feel free to contact us with any questions you may have.