Art in Barcelona
Want to discover art in Barcelona? Antoni Gaudi is probably the most well-known artist from Barcelona, with the many architectural gems he placed in and around Barcelona. Think of the Sagrada Familia, Casa Batlló, Casa Mila or even the Palau Gaudi. Barcelona is a special city which inspires many artists and visitors alike. We'd like to take a look at a variety of inspiring artists in Barcelona. There are also some galleries and cultural centres included in the article so you can go ahead and take a look at what art in Barcelona means. Many artists in the 1800's and 1900's left behind a lot of exceptional work and now it is available to the public to take a look.
Joan Miró
Joan Miró is another artist that is considered to be part of Barcelona history.He was born in the late 1800's and lived in BARRI GOTIC during his childhood. Miró is an artist known for his surrealism artworks in painting, ceramics, sculptures and drawings. In surrealism it is all about expressing the subconscious mind.
In the beginning of his career, his artwork wasn't appreciated and often ridiculed. So he moved to Paris to join other artists but he still continued to spend his summers in Catalonia. His work gained attention later on and Miró could often showcase his work in galleries. The artist now has his own foundation located in the Montjuïc Park. They often have special exhibitions, so you'll see different paintings if you want to go multiple times.
Phone number : +34 934 43 94 70
Address : Parc de Montjuïc, s/n, 08038 Barcelona
Alvaro Soler
You've probably heard his voice on the radio, but many don't know that Alvaro Soler was born in Barcelona. Alvaro Soler has a German-Spanish origin and has spent his life all over the world. He wanted to learn to play the piano early on and started his lessons when he had moved to Japan. He started his musical career in a band called Urban Lights, which he was in for 4 years. They mainly played a mix of British pop, indie pop and electronic music and won a university music contest. Soler decided to go for his own solo career in 2014 and moved to Germany to pursue this.
His break-through came with the single he released in 2015 called El Mismo Sol, and it definitely wasn't a one hit wonder. In 2016 he released Sofia, and later on he also collaborated with other artists like Morat, with whom he wrote the song Yo Contigo Tu Conmigo which was used in the movie Despicable Me 3. His most recent success was La Cintura, a single from his second album.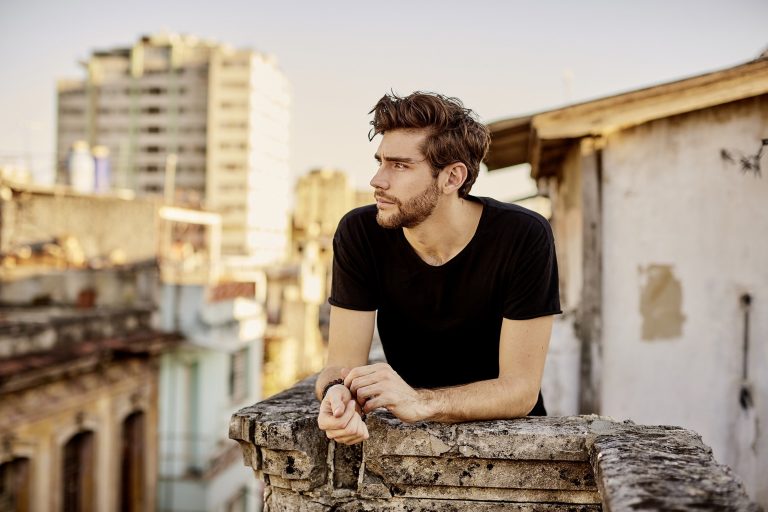 Nogueras Blanchard
Nogueras Blanchard is a gallery in Hospitalet that showcases a lot of emerging and young talent from Barcelona. The kinds of artwork they exhibit vary from poetry to sculptures, from paintings to installations. In order to exhibit all these kinds of work, you need an innovative curator and so they often look for curators who go looking for new talent.
In the same building, you'll also find Ana Mas Projects and in a way they resemble the Nogueras Blanchard gallery. Also they want to give aspiring artists the means to develop themselves. For Ana Mas Projects, the focus lies on finding the style of each individual. These styles can vary over all the different kinds of artwork, so they offer the opportunity to showcase many kinds of art in Barcelona. It is a really cool place and we definitely recommend a visit!
Opening hours : From Monday to Friday from 11 AM to 3 PM
Address : Carrer Isaac Peral, 708902 L'Hospitalet de Llobregat, Barcelona
Antoni Tápies
In 1984, Tápies set up this building as a place dedicated to the study of contemporary art. The place itself is an early and typical example for Modernism as it combines exposed brick and iron. It has transformed into a foundation for the man himself since his death in 2012. The foundation serves as a cultural centre in Barcelona where exhibitions, symposiums, lectures and films are held.
Born in 1923, Antoni Tápies started his many artistic temptations in the recovery of an illness on his lungs. In the 40's, he had already managed to get his work in an exposition. But the way he expressed himself in his artwork changed a lot during the years. He started using technical procedures and iconographic elements in his work. Tápies is a diversified and productive artist. Later, he got expositions in New York, Paris, London and many more locations all over the world.
Josep Puig i Cadafalch
Puig i Cadafalch, born in Barcelona, was one of the main architects who contributed to the development of the modernist image of Barcelona. Throughout his career, in addition to being an architect, he was an archaeologist, politician, expert on Romanesque art and director of the Institute of Catalan Studies.
Most of Josep Puig's works can be found in Barcelona. Among the most famous are the Casa Amatller, right next to the Casa Batlló, the Casa de las Punxes on Avinguna Diagonal, or the Palau Macaya right next to the Verdaguer metro station. If you're wondering what the architect's industrial works look like, be sure to stop by the Caixa Forum cultural center. Once there, you'll be only a few hundred meters from the Plaza de España, another of Josep's works, built for the 1929 World Fair.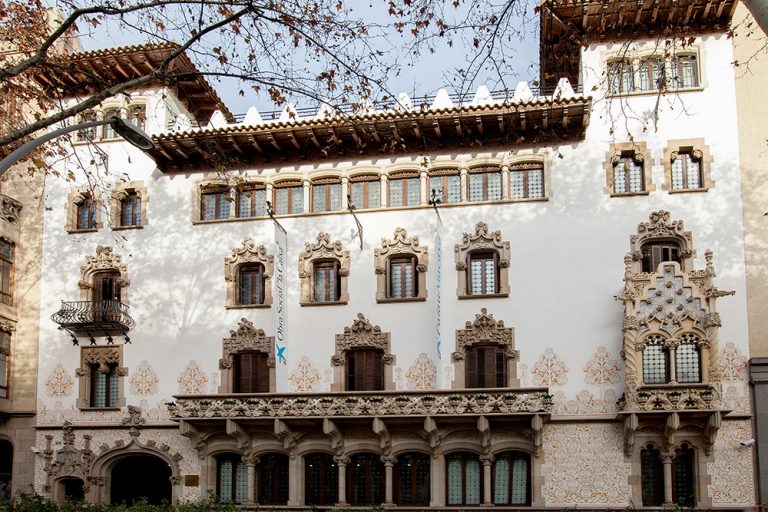 Are you planning a trip to Barcelona and looking for somewhere to stay? Why not take a look at some of the available apartment rentals on our website! Please feel free to contact us with any questions you may have.