Movies made in Barcelona.
The second part of our movies made in Barcelona series:
Vicky Cristina Barcelona (Woody Allen, 2008): A light, romantic movie which shows an unreal Barcelona. Why? Large and opulent homes with spacious gardens such as that of the artist Juan Antonio (Bardem) are unfamiliar to most Barcelonians. Nor do most artists drive vintage Alpha Romeos and have an airplane at their disposal. Nor is Juan's lusty, seductive character typical of a Catalan.  But anyway we see fabulous shots of the city as it is, covering the picturesque landmarks. Woody Allen captures the magic, but it's the city that does the seducing.
Let's start our next tour!
Sagrada Familia
A place where Vicky & Cristina go sightseeing, one of the first scenes consists of them taking pictures of the facade and interior building. La Sagrada Familia is considered the masterpiece of the modernist architect Antoni Gaudí. Therefore, you will see repeatedly throughout the film.
jorapa cc)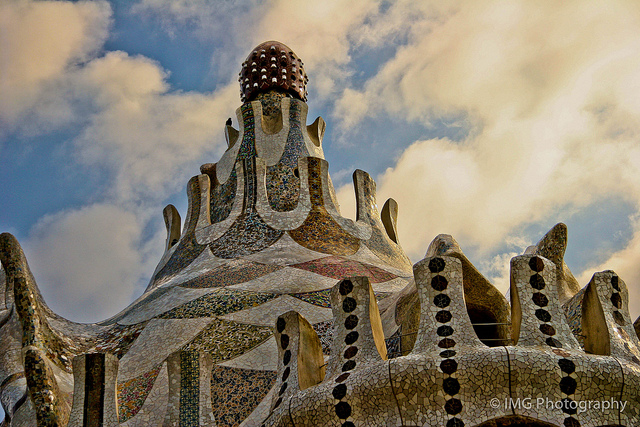 Parc Güell (photo credit: iShot71 cc)
The Hospital of Sant Pau
Ten minutes walk from the Sagrada Familia crossing the avenue, there is another modernist architectural complex: The Hospital of Sant Pau. In the movie, Vicky takes a Spanish class there. This scene was shot at the main facade of the Hospital Sant Pau. Although in reality there are no language classes. It's an important modernist building that is already considered as World Heritage by UNESCO.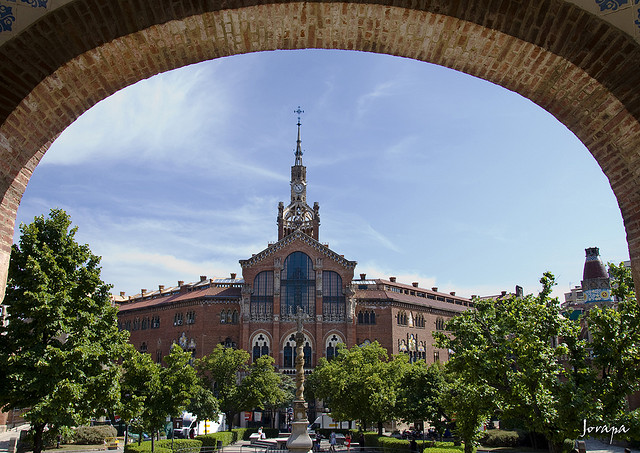 Hospital Sant Pau (photo credit:
El Drac
In Vicky Cristina Barcelona, a major scene is shot in front of the famous sculpture of El Drac at the main stairway. Vicky and Juan Antonio meet there after their return from Oviedo and talk about what happened in the Asturian city.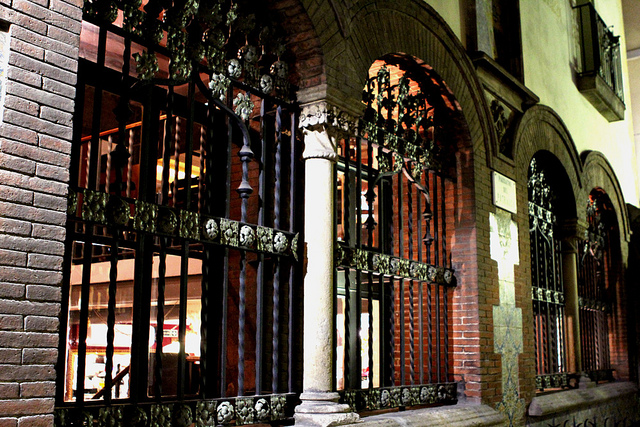 Passeig de Gracia (photo credit: FeistyTortilla cc)
Fuster House and Casa Mila
At the top of Passeig de Gracia there is the Fuster House. La Casa Fuster is a modernist building built by Domènech in 2004, which became a luxurious five star hotel. In the movie, Vicky meets Judy sitting on one of the red chairs in the Viennese Café (Café Vienés). This café is known for its jazz sessions every Thursday, in which Woody Allen herself participated.
Walking up and down the Passeig de Gracia one quickly reaches Casa Mila, also known as La Pedrera. Clearly a modernist building by Gaudí, was built at Passeig de Gracia 92.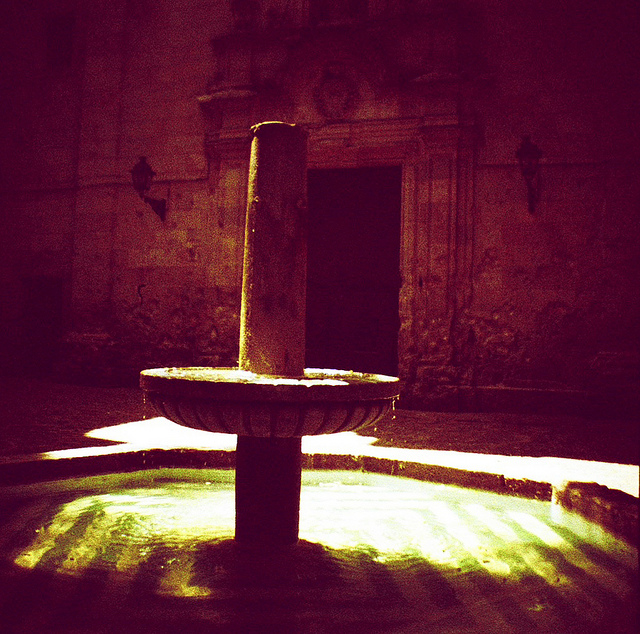 Gothic Quarter (photo credit: bigglesmith cc)
Els Quatre Gats
One of the most important scenes at the beginning of the movie, when Javier Bardem's character gets to know the protagonists. It was shot in the Els Quatre Gats restaurant, also known as 4Gats. This restaurant was opened in 1897 and since then has been a place frequented by the likes of Ruben Dario, Pablo Picasso, Antoni Gaudí and Ricard Opisso.
https://barcelonaenpantalla.wordpress.com/2013/05/16/la-barcelona-modernista-vicky-cristina-barcelona/
Find your accommodation now!
L'Aubergue espagnole
This movie portrays the life of the Parisian Erasmus student Xavier, who visits Barcelona for his year abroad, where he shares a flat with six other students in a chaotic melting pot of nationalities. Xavier comes to Barcelona with the intention to learn Spanish, but Barcelona offers much more than that. Barcelona is a city rich in art and history that welcomes about 7 million tourists each year. Moreover, Barcelona is among the main destinations for international students. Xavier discovers a large city with many places to visit and many people to meet. An experience that changes his life.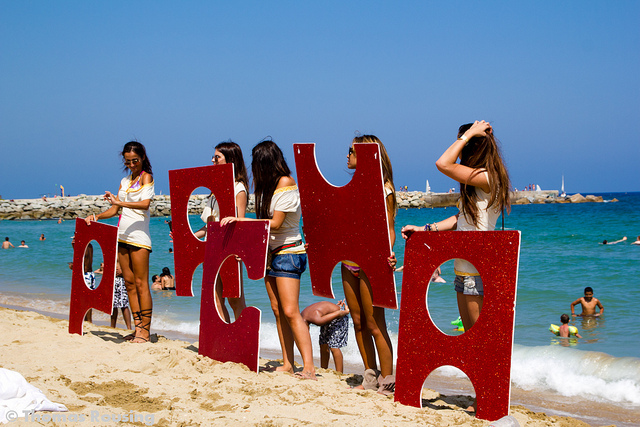 photo credit: Thomas Rousing Photography cc
This film will help us see buildings, monuments and squares of the latest Barcelona.  With this tour, "the most current Barcelona" will offer a route through the 6 most vivid places of this city today. The tour starts in the busy Plaça Catalunya and ends at the beach of Barceloneta. Furthermore, they recommend some places to have a drink enjoying the good atmosphere of the city.
With the route "The most current Barcelona" we suggest you start your visit at "Plaça Catalunya". From here you will get to La Rambla and get to know the Raval and the Gothic Quarter to the height of the "Plaça Reial". Finally you will walk down the seafront from the statue of Columbus towards the Old fishing village of Barceloneta, to sunbathe and eat at one of its great restaurants.
https://barcelonaenpantalla.wordpress.com/2013/05/09/una-casa-de-locos-la-barcelona-de-los-erasmus/
Featured image photo credit: Bill Strain cc