Las Ramblas
Las Ramblas offers various exciting activities and the best part: it's right in the center of all the action. It's a long, pedestrian friendly road that stretches from Plaza Catalunya all the way to the Christoper Columbus statue near the port, with only two narrow one-way traffic roads which run on either side of the central Ramblas Boulevard. La Rambla has two metro stops on it, as a result this makes getting from La Rambla to the other parts of the city very easy.
Cruising down the strip, the atmosphere is buzzing at all hours of the day, especially during the night. Here you can find street performers, human statues, flower stands and outdoor eating. But be careful of pick-pockets and bag snatchers, there is a small minority of individuals who like to take advantage of this tourist filled area.
Places you should not miss
You are only minutes away from the large marketplace, La Boqueria, which is filled with colourful exotic tropical fruits and vegetables. In addition to  a variety of meats, seafood, cheese and eggs. It is centrally located, only 5 minutes from the Cathedral, the Port, Plaza Catalunya, the Opera House, shopping and many museums. However, situated opposite of the Boqueria is one of  the only erotic museum in Spain. This museum welcomes around 60,000 international visitors each year and explores the world of Kama Sutra, forbidden erotic art of Japan and historic Spanish adult films!
Just off of Las Ramblas there is the famous Liceu Opera house, as well as many plaza's, the big one is Plaza Reial, which is filled with restaurants, bars and clubs.
There is always something going on at all hours daytime and late into the night on Las Ramblas. Subsequently, if you are hoping for a good night's sleep, Las Ramblas may not be the right place for you. You better be prepared for a lot of noise and boisterousness. However, if you want to be in the heart of Barcelona, then Lad Ramblas is the place to be!
Shopping
Shopping in this area may be a little pricey due to the number of tourists Barcelona receives throughout the year. Walking down the strip you will see many stalls selling tourist souvenirs. However, you can also find many international shops here such as Mango, Zara, H&M, Topshop and Bershka.
If you've forgotten to pack certain necessities for your trip to Barcelona, no worries! From items like electricity adapters to special camera batteries, clothing, or even stationary items – which are difficult to find in a regular shop – you will most likely find in El Corte Inglés. El Corte Inglés is an enormous department-store with seven floors of shopping categorised by different genres. If you can't find what you're looking for there, you won't find it anywhere else.
5 Fun Facts about La Rambla
#1
FC Barcelona victories have been celebrated on the Canaletas Fountain since many can remember. They would listen to matches on their hand-held radios, and at the end of a match, the sports newspaper employees would write the final score on a blackboard and hang it on a window of their headquarters office (located on la Rambla).
#2
The name of the street is derived from the Arabic word "Ramia", which means sandy riverbed. Back in the 10th and 11th centuries, there was be a riverbed-like topography where the Rambla lies today. This was thanks to the sands from the Collserolla mountains rushing down to the mountains during the rainy season.
#3
In this area you will find the clock that marks the "official time of the city". In the Teatro Poliorama, once the headquarters of the Royal Academy of Science and the Arts of Barcelona. It was inaugurated in 1886, however the declaration of service hours within the city was made official. Today the clock tells the time of twenty-four cities around the world.
#4
If you look around you may find that the oldest hotel in Barcelona is located right on Las Ramblas! And it's called the Hotel Oriente since 1931. In the beginning of it's construction around 1652 to 1670 it worked as the Franciscan School of San Buenaventura. However, in 1835 the building was confiscated and became a palace for the Durio family with the name the Gran Fonda de Oriente.
#5
Did you know that Las Rambas hosted the first deparment Store in Barcelona? The building number 5, and in addition the El Siglo store were also pioneers in marketing by introducing "door-to-door" delivery throughout all of Catalunya!
Where to eat
The restaurants near or on The Ramblas have a variety of food choices. From globally known chains such as Burger King, KFC, McDonalds and Subway. They also have numerous local restaurants that serve the delicacies of the Spanish palette, in addition to Turkish restaurants that serve a great durum kebab! It is also a great place to grab a cerveza or a pitcher of sangria whilst sitting with a group of friends and enjoy the atmosphere.
# 1 LOURO Restaurant
A seafood focused restaurant, Louro's dinning is an experience in itself. Located in your walk down Las Ramblas, this local restaurant offers a full gourmet menu with the freshest and best quality ingredients. Immerse yourself in the flavours of the Catalonian ocean, whilst being served by the most attentive waiters.
Source: www.tripadvisor.es
Opening hours: Thursday to Sunday from 13:00-17:00
Address: Rambla del Caputxins 37 Principal, 08002 Barcelona España
# 2 Clemen's Boqueria
After making your rounds window shopping and grabbing a fresh fruit smoothie in La Boqueria, you should consider taking a detour to Clemen's. Moreover, a corner full of Catalan dishes made from local products with care. In addition to this menu, they also include vegetarian and gluten-free options, so you don't have any excuses for not stopping by!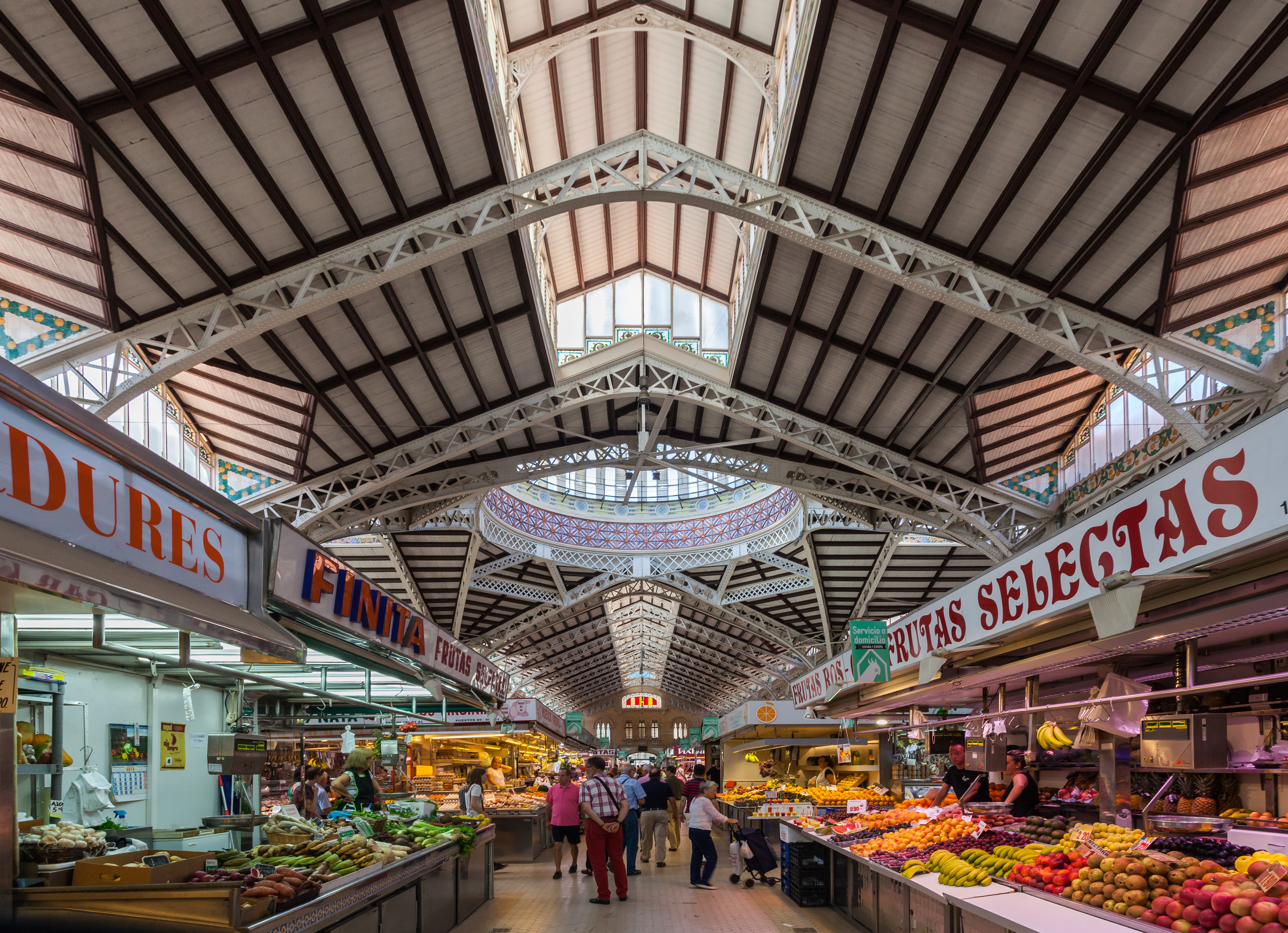 Opening hours: Tuesday to Saturday from 07:00-16:00
Address: Ramblas 89 Mercado Boqueria, Puesto 916-917-918-919, 08001 Barcelona España
# 3 Pasta Market
If you are craving something more Mediterranean, for instance try the italian cuisine from Pasta Market. Further, this is one of the best rated restaurants in all of Barcelona, so it's no exaggeration. You cannot miss the opportunity to sit and enjoy their unique gastronomy. However, if you are feeling lazy they also offer delivery service right to your door!
Ver esta publicación en Instagram
Opening hours: Every day from 12:00-23:00
Address: Ramblas 77, 08002 Barcelona España
In the same vein, are you planning a trip to Barcelona and looking for somewhere to stay? Why not take a look at the available apartment rentals on our website! Please feel further free to contact us with any questions you may have.