Why should rent apartments in Barcelona?
There are many beautiful areas in Barcelona, which it would be an excellent idea to rent apartments in Barcelona especially city center apartments for your vacation or business.
Barcelona is a great destination for everyone visiting Spain. Barcelona is the connection between old fashion and modern architectures. You can easy to find the ancient style in Ciutat Vella area with the building was built for a long time ago. However, you also can look at the modern buildings that present the dynamic and passionate of the city. Furthermore, Barcelona also has much popular sightseeing that attracts tourists to visit its every year. Therefore, having city center apartments would be a good choice to stay while visiting Barcelona. So, why do not choose for yourself and your family or friend the city center apartments in Barcelona to enjoy one of the best beautiful city in Europe for your vacation?
You want to rent an apartment in Barcelona in the city center, but you don't know in which area you should stay? We have your solution!

Where are the areas that I should rent city center apartments?
This here is the ultimate location, if you want to relax and sunbathing all day long on the beaches which have a roughly triangular shape close to Port Vell and el Born. It offers a lot of bars and restaurants and a lively atmosphere along the promenade. You can't avoid going sunbathing on the beautiful and sandy beaches of Barcelona during your stay here in Barcelona.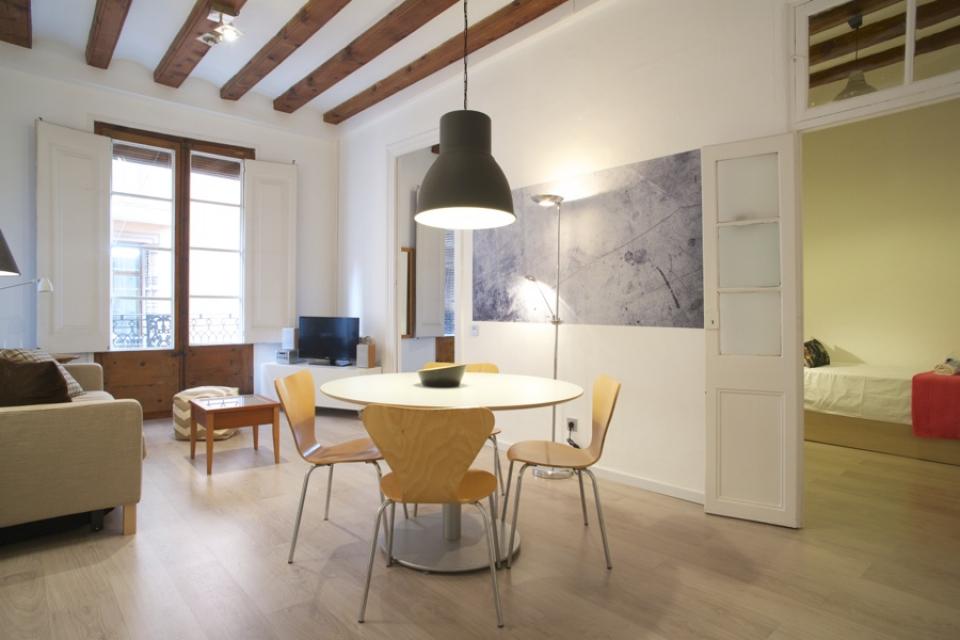 This area is located between the enormous and splendid Parc de la Ciutadella and the Gothic area, which has a lot of different history and which is one of the oldest neighborhoods in Barcelona. An apartment here is a magnificent choice because the touristic attractions are very close, for example, the Picasso Museum. Furthermore, you have an incredible atmosphere during the night, with lots of bars and restaurants, which you can try during your stay in Barcelona.
This area is full of amazing architecture and narrow streets with a charming atmosphere, which is bursting its character. You can walk with wonder through the streets of this area for hours admiring the different buildings, shops and bars. The famous Boqueria market is also located here and it's definitely a must-go. On the market, you'll find different incredible and tantalizing kinds of food.
Are you looking for a great accommodation in Barcelona? Look no further, we have what's right for you!