Why Horta-Guinardo?
Horta-Guinardo is quite different than most of Barcelona's other districts, as it is a mountainside suburb. This means that the district Horta-Guinardo has a lot of very steep and curvy streets and green areas, like the Parc de Collserola, the worlds largest metropolitan park, compared to the very flat and grey city center. Horta-Guinardo consists of the neighbourhoods Horta, el Guinardó, El Carmel, Vall d'Hebron, La Clota and La Font d'en Fargues. Since Horta-Guinardo neighbourhood is a suburban area it is largely residential and doesn't see many tourists. This means that there are many comfortable apartments available. This also means that it is quiet, clean and safe, so if you are coming to Barcelona to party and go wild, maybe this isn't the area for you, however,
If you are travelling with a young family this might be just the place!

Sights in Horta-Guinardo.
Since Horta-Guinardo is divided by a valley and surrounded by mountains and hills there are a lot of sights all around! Saying that this might be the most beautiful area of all of Barcelona might be bold, but not untrue. Of course, there are areas more exciting than others, and one you definitely shouldn't miss is the Parc del Laberint d'Horta which consists of a number of gardens and a museum. The real attraction here is the maze in the middle. However, if you manage to find your way through you will find a pool in the middle.
If you aren't much of a nature person don't worry. Horta-Guinardó is also home to one of the biggest Modernista masterpieces, The Hospital de la Santa Creu I Sant Pau. It was designed by Catalan architect Lluis Domènech I Montaner and built between 1901 and 1930, and is today a UNESCO world heritage site.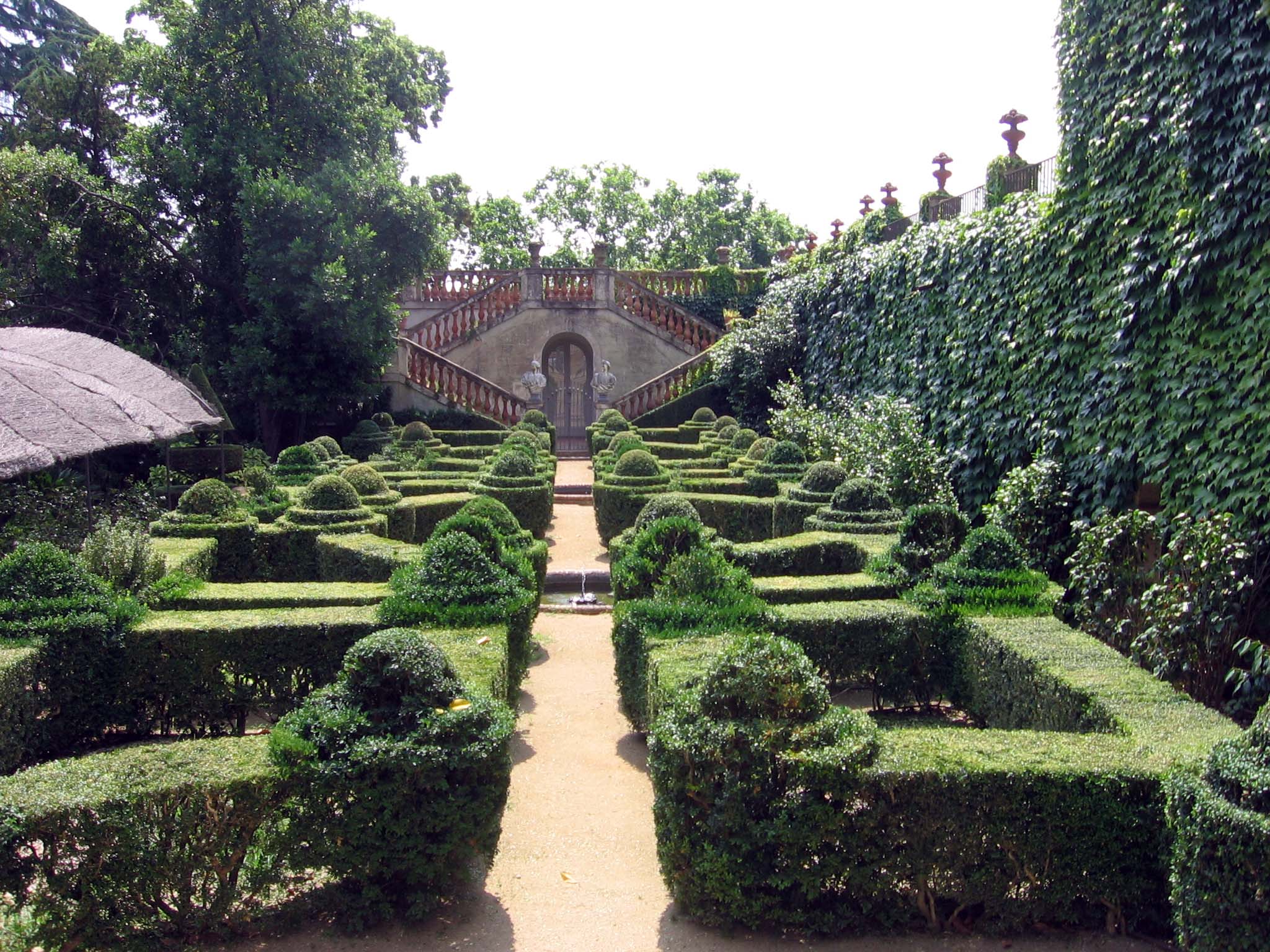 Eating out in Horta-Guinardo neighbourhood.
A place to visit is the "St. Fost" restaurant, which is a typical Catalan restaurant with great food, large portions and reasonable prices. You won't leave this place hungry nor poor. If you like meat you should give the "La Cuineta d'Horta" a visit. La Cuineta d'Horta's offers a mix of Bolivian and Catalunyan cuisine, with meat as their speciality.
Drinking & clubbing in Horta-Guinardo.
As most of Horta-Guinardo area is residential and lying on the outskirts of Barcelona, and therefore without that many tourists, it isn't as filled with watering holes as some of the inner districts. That said, however, you can still find some scattered about the district. Like your cocktail? Then the "Torre Rosa" is the place to go as the head bartender here holds a number of cocktailing awards. If you are into samba, Brazil or just the laidback South American vibe, then head for "Samba Brazil" by the metro station and try one of their Caipirinhas.
Shopping in Horta-Guinardo area.
Horta-Guinardo neighbourhood has a ton of different food markets and small supermarkets, but it doesn't have that many shopping options, to be frank. Luckily, the huge La Maquinista shopping mall in Sant Andreu isn't more than 10 minutes away by metro though.
Are you looking for a great accommodation in Barcelona? Look no further, we have what's right for you!