Sitges, located about 30km south of Barcelona, is a town widely known in Spain for its beaches and parties. The story of Sitges starts back in 4th century, when there was a human settlement in the Iberian Peninsula. Its name was given after the Sitges family, who took over the town in the 12th century after the count Mir Geribert. Sitges' economy was based primarily on the wine production, until the 1960's post-war economic boom, when it became a major touristic location.
Find your accommodation now!
Located on the Mediterranean coast, Sitges has 17 beaches that enjoy a mild and temperate climate. It is surrounded by the Garraf's Park mountains, which makes its climate unique. It is over forty-four kilometers squared that are home to twenty-eight thousand inhabitants. Thirty-five percent of its population is composed of foreigners, mainly from The Netherlands and United Kingdom, whose children attend international schools nearby. The city's infrastructure is very tourism oriented. It has three marinas, being the city with most marinas in Spain. During the past years, economic activities have disappeared, giving priority to the tourism market of the region. Besides tourism, some of the economy is based on fishing, due to its geographic location.
As a place that has an old historical background, Sitges still has many historical sites. The most popular one is the Iglesias de Sant Bartomeu I Santa Tecla, the church better known as "La Punta" or "The Tip" for its location on the edge of a coastal hill.  It was built in the seventeenth century and carries a mixture of a Baroque and Renaissance style.
Throughout the year, Sitges hosts many events that attract people from all over the world. The most famous ones are the Sitges Film Festival – a Catalan film festival that was founded in 1967 – and Carnival, the religious holiday that attracts over 250,000 people during its week.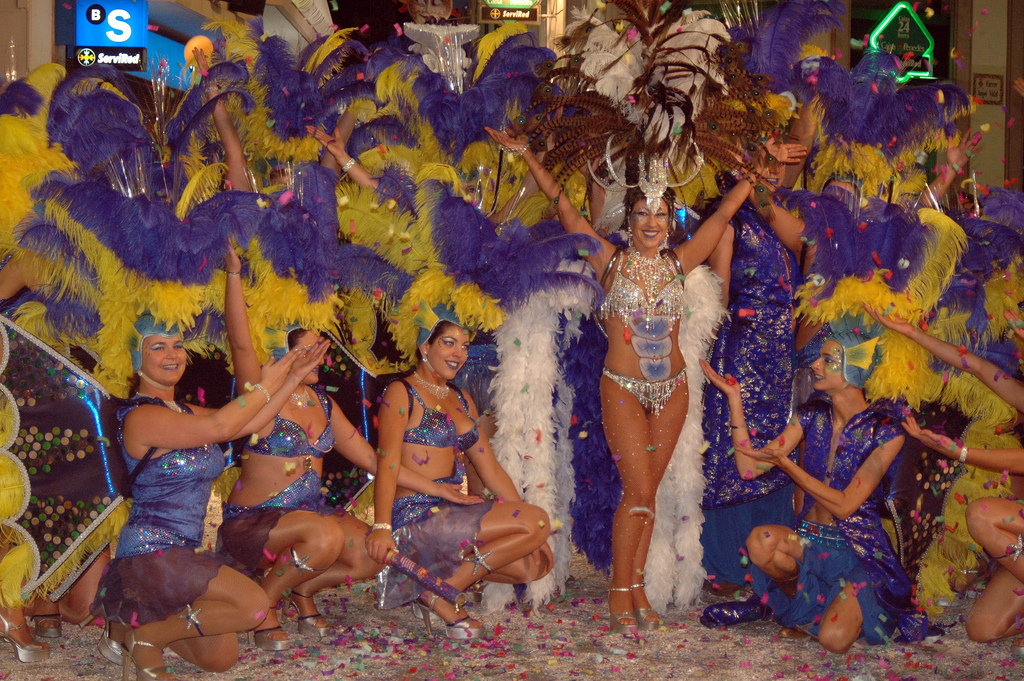 With large avenues and narrow streets, Sitges is a charming small town. Some streets in the center of the village have exclusive pedestrian and bike access, making a perfect location for a walking tour. To get around the city the easiest way is to walk, since its dimension allows it, and for further points like the Playa del Muerto, to make your way with a taxi. Sitges disposes of a train station with straight trains to and from Barcelona, which makes it accessible for a day trip during your stay in the Catalan capital.
Featured Image: MARIA ROSA FERRE cc
Photo Credits: Press Cambrabcn cc