If you wish to take a break from the tanning and sightseeing and would like to get to know a bit more from what the city has to offer to fashion, make sure you know where to go. Shopping in Sitges takes a curious pathway. There are four main shopping streets in Sitges: Carrer Sant Francesc, Carrer Parellades, Carrer Major and Carrer Jesus. The four streets end together in one point, where the Cap de la Villa is located. Besides clothing and fashion accessories stores, those streets are home to cafes, restaurants and patisseries.
Sitges is also home to several major chain stores. United Colors of Benetton, Adolfo Dominguez, Women's Secret, Le Garçon and Yamamay are some examples. But shopping in Sitges also has its unique places. Small boutiques and local stores full of personality are spread throughout the city to fulfill all wishes and tastes. Most of the big chains are located on Carrer Sant Francesc, the shopping street north of the Cap de la Villa. All others are locating on the surroundings. Stores are not only limited to those four streets, but are mostly concentrated on the area. Shops in Spain usually open from 10am until 2pm and then from 5pm until 8pm. Although local and smaller stores usually follow that schedule, for being a major touristic location, most shops – especially the chain ones – don't practice siesta and stay open until 9pm, mostly during the high season months.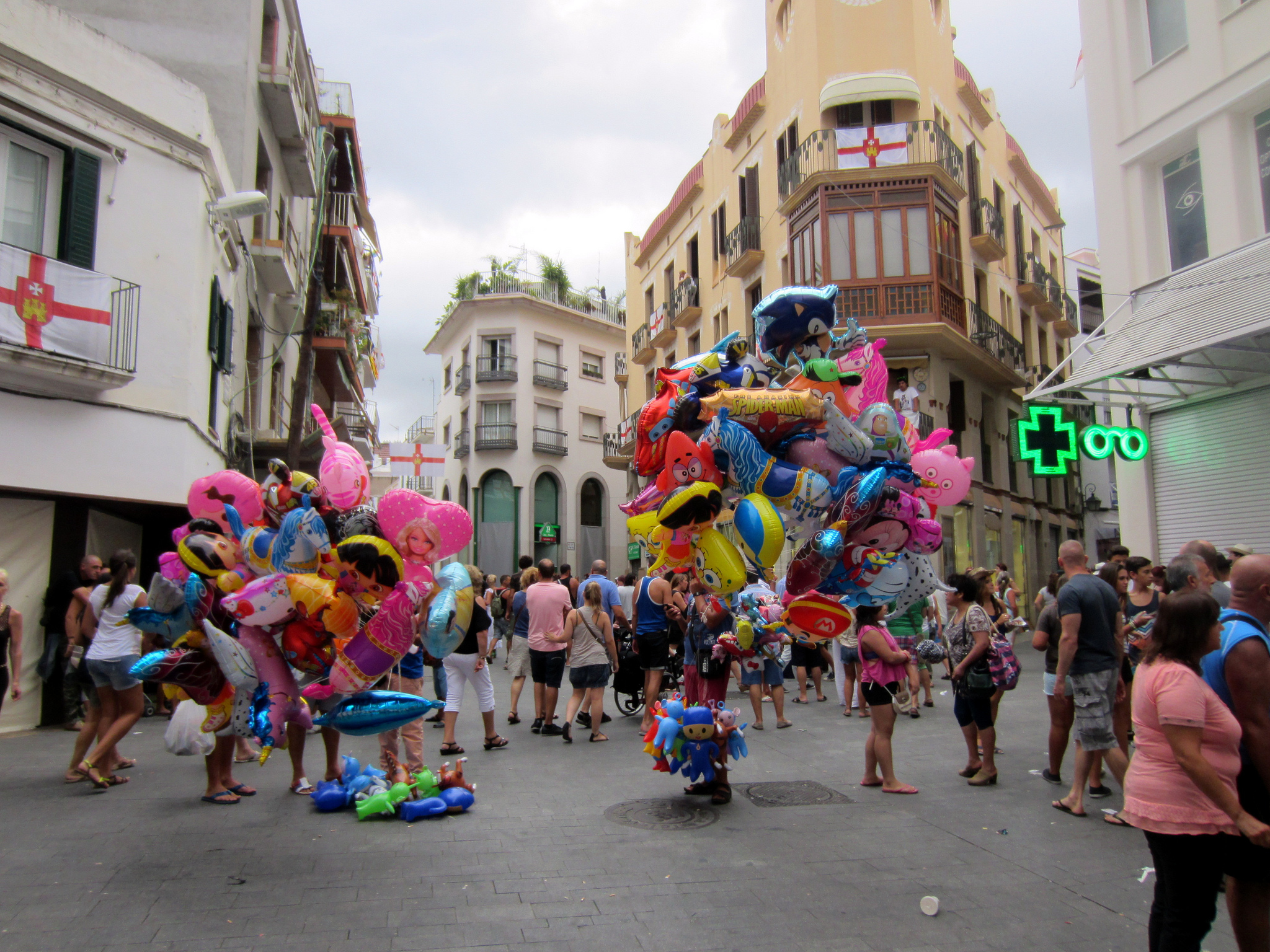 Since Sitges is widely known for its peculiar gay community, a few stores in the city are dedicated to them. Es Collection, placed on Carrer Parellades, is a famous men-clothing line and it has become quite popular for its swimwear. Menswear Sitges – es4u is also quite popular for being gay-friendly.
For its dimension and urban structure, Sitges still doesn't offer a big variety of shops. In case one is looking for more specific shopping, Barcelona is only 30 minutes away by train, and is considered to be one of the biggest shopping cities in Europe.  The Catalan Capital is home to several luxury boutiques such as Hermes, Versace, Valentino, Gucci, Chanel, Louis Vuitton and Prada. Besides the luxury boutiques, Zara is present on every corner of Barcelona. The Spanish-owned Inditex brand has accessible yet highly fashionable pieces. Also, Corte Ingles, the Spanish department store, is located on the famous shopping street. One of Barcelona's train stations is located exactly under the main shopping street, Passeig de Gracia, with incoming trains from Sitges every 30 minutes.
Featured Image: Daniel Lobo cc