There are eight neighborhoods in Sitges. Each one of them is a different environment with unique atmospheres. Port D'aiguadolç is the main marina of Sitges, and its name means "sweet water harbor". It is situated ten minutes away by foot from the city center, on the east side of the coast. The magnificent sea view resembles the Mediterranean culture with its yachts and sailing boats.Playa Sant Sebastian is placed to the east of the Iglesia de Sant Bartomeu I Santa Tecla. With a very central location, its ambience becomes gradually more relaxed with the nightfall. This beach enjoys its own boardwalk that carries several restaurants and bars, creating a terrific aura for families. Sant Sebastian is the most popular beach among the local community of Sitges.
Find your accommodation now!
Between Port D'aiguadolç and Playa Sant Sebastian there is another region called Balmins Beach. Balmins is a seven minutes walk from the city center, and disposes of a magnificent view of fireworks on celebrations like the Fiesta Mayor. Balmins is one of the three nudist beaches of Sitges and has become very popular within the gay community, although it used to be straight exclusive. On the north side of the town, the peaceful district La Bovila is situated. Within 8 minutes from the city center, the area is perfect for families and disposes of supermarkets, drugstores and other facilities. On the mountainous background of Sitges and further from the chaotic, touristy summer, is the prestigious gated community of Casa del Mar. The 8-year-old exclusive residential was planned by some of the greatest architects in Spain. Most of the properties in Casa del Mar have breathtaking sea views of the Mediterranean, and are within a 10 minutes drive from the village.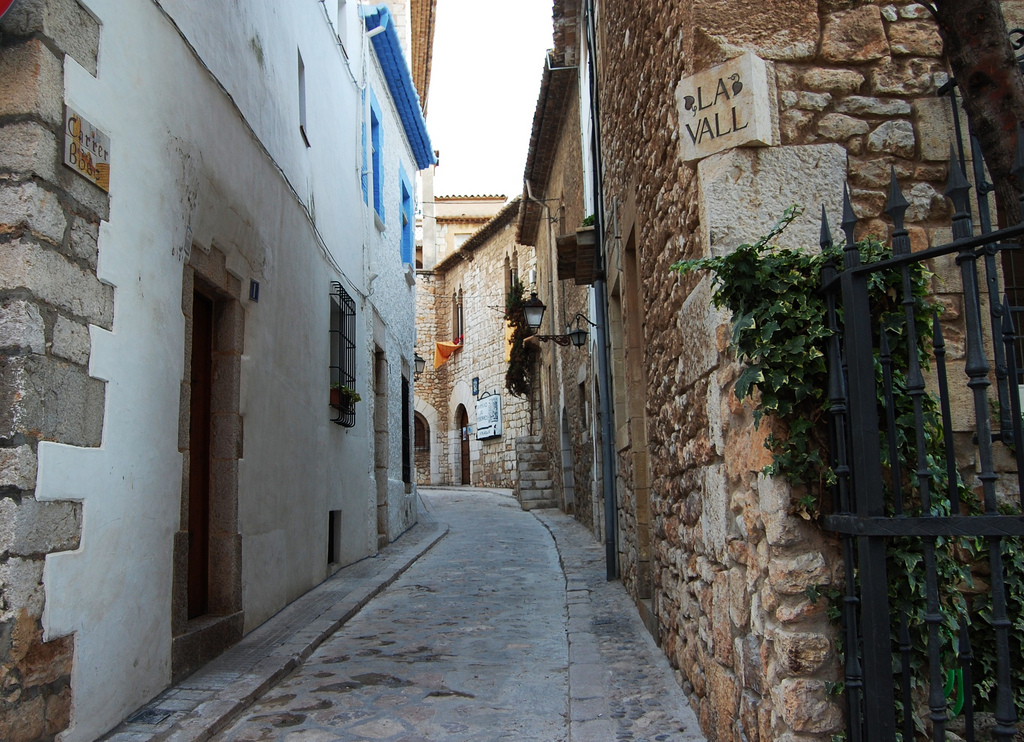 Downtown Sitges is the site that attracts most part of the tourists. In the "Centro" is located the Cap de la Vila, which is the very center of the village. The Centro holds the Museo Cau Ferrat, the home of Santiago Rusiñol (important artist from the modernist movement in Catalunya) and the train station, which has straight trains to and from Barcelona. Across the railways and ten minutes away from the center of the village there is Poble Sec. Although Poble Sec is a remote area of Sitges, it is where most part of the local community is based. Poble Sec is home to the public swimming pool and gym. The complex has a 500-meter pool and also Jacuzzis, saunas and other facilities. For those seeking for exclusivity and calmness, Vinyet – Terramar is the perfect spot. The area starts from the Playa de la Bassa Rodona, the most popular gay beach in Sitges, until the southern point of the town. Terramar has a train that runs to the city center several times a day.
Depending on the type of vacation one looks for, Sitges has the perfect neighborhood for summer stays.
Featured Image: Jorge Franganillo cc
Photo Credit: MARIA ROSA FERRE cc