La Costa Dorada may not be the first region that comes to mind when planning your scenic trip through Spain. However, this gorgeous stretch of coastline just south of Barcelona features some fantastic attractions and views which should not be missed! While it may be slightly quieter than other coastal regions such as the Costa del Sol and Andalucía, it is still filled with breathtakingly brilliant beaches and some really vibrant towns.
Incredible towns in La Costa Dorada:
#1.  Salou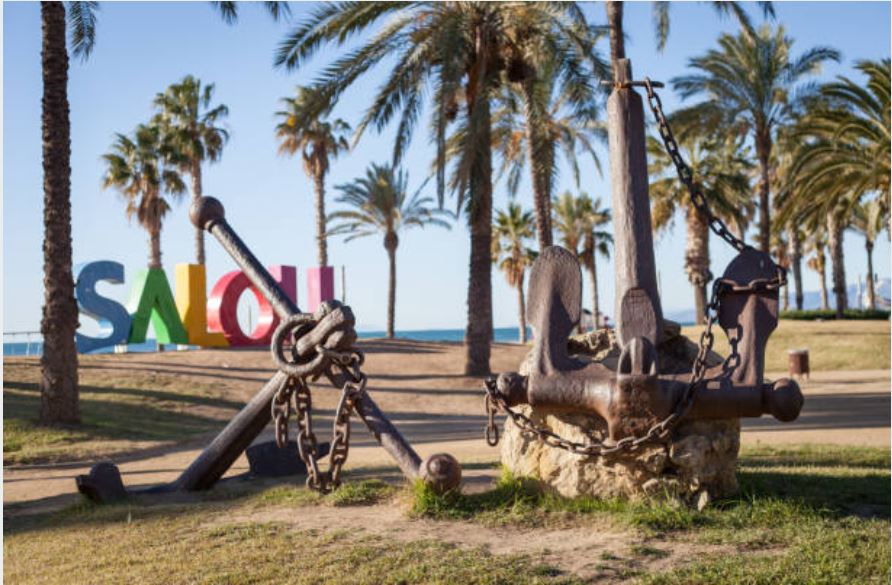 Salou is probably the most well known town on the Costa Dorada coastline and is a particular favourite for many visitors to Spain as its shoreline feels endless with its beaches ranging in size from small coves to huge outstretches of sand such as the Main Llevant and Ponent strips. In the summer months, most resorts are packed with tourists, all lounging and relaxing in the splendid sun. Known as a 'resort town' Salou also features a wide selection of sports and activities ranging from windsurfing and sailing all the way to golf.
#2. Tarragona
Often referred to as the 'city of history' within Catalunya, Tarragona is filled with pockets of history that play an important part in the culture of the region. There are remains of the Roman era where the city saw the gladiators battle during the second century and also more recent artefacts such as its 12th-century cathedral with its noteworthy Gothic and Romanesque architecture, which stands tall overlooking the city.
The Balcó del Mediterrani offers an amazing view of the blue ocean, or stroll through Tarragona's shopping streets dating back over 150 years. What is most loved about this ancient city is the tranquillity of the beaches – being the perfect place to get away from the busy-ness of everyday life.
#3. Tortosa
Tortosa is the capital of Baix Ebre, a comarca in Catalonia. It is situated about 12 meters above sea level next to the Ebro River, with the looming mountains of the Cardó Massif on the other side of the water. Fortunately, it has managed to maintain many of its medieval, renaissance, baroque and modernist architectural features, and was even declared a historic-artistic heritage site. The Castle of La Suda, for example, has also been declared a National Monument.
Many have been attracted to the city to see the aforementioned Arab castle of La Suda which is set upon a hill. It is even possible to stay within this monumental building as it has been converted to a Parador de Turismo hotel. In the old part of the town which is located near the river, visitors are able to see its many outstanding structures from centuries ago.
#4. Cambrils
CAMBRILS is another of these gorgeous coastal towns, quite near to Salou, and features many fantastic beaches where you are able to indulge yourself in a pure Mediterranean atmosphere. With its blue and shallow waters, it is a great place to spend a family vacation with the kids and its main boulevard extends all the way to Salou. It's a fun place to enjoy not only the beach but many of its picturesque views while on long walks, biking or rollerblading.
It's an old but quaint fishing town and is known to be popular for its central location and fantastic gastronomy. It is the calmer alternative to Salou where kids can enjoy the Aventura Park, young adults can head to Salou for a great night out and grown-ups can revel in the culture of the town and all its restaurants.
#5. Calafell
CALAFELL is filled with many activities to make your trip endlessly enjoyable. With film and food fairs, dancing shows and kids play you will always be entertained. This town features about 5 miles of sandy beaches, a great gastronomic culture and plenty of history. On average Calafell has 300 days of sunshine each year, with a large number of tourists coming to visit in the summer. There are enough bars, nightclubs, and restaurants for all your needs.
See below for directions from Barcelona to La Costa Dorada.