Looking for an expertly done haircut or color in Barcelona? Think it´s time to change your look? Time to create a whole new you? Or are you looking for something simpler – just a quick wash or trim perhaps? Whether you´re looking for special style advice or a one-time hairdo for an event, we guarantee you will be in good hands if you choose from our list of 3 Best Hair Salons in Barcelona. Each of these establishments is staffed with a talented team of stylists who will work tirelessly to understand exactly what you´re looking for and make your style dreams comes true!
Find an accommodation now!
Onda Hair & Beauty Salon
Our first choice? Onda Hair & Beauty Salon, set in the heart of the Barceloneta neighborhood. Founded in 2009 by Italian stylist Piero Zaterra, former style directer of Toni & Guy, this salon has recently become one of the most popular in town. The salon offers an especially wide range of hair services, including hairstyles for special occasions, trendy haircuts, coloring, highlights, extensions, as well as keratin, moisturizing and hair botox treatments. They also offer an extensive list of beauty services, such as waxing, eyebrow threading, massages, eye treatments, facials, body scrubs, manicures, pedicured, acrylic and gel nails, eyelash tinging, eyelash extensions and makeup. Pretty much anything you want to beautify yourself after a long week at the office, Onda´s expert staff is sure to deliver. The stylists speak English, Spanish, Catalan or Italian, to make sure you can communicate your specific style preferences. Their website has several photos for clients to get an idea of the kind of work they do before making a reservation.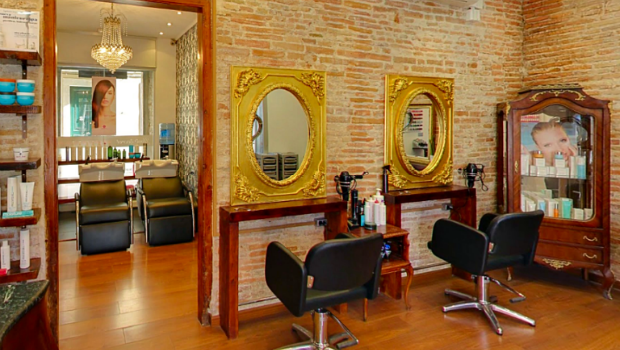 La Hair Boutique
Located deep in the heart of the historical Gothic Quarter, in a beautiful building with 12th century stone walls and exposed beams in the ceilings, this gorgeous studio is our top choice for when we wish to relax and pamper ourselves after a rough day at work. Inspired by her training at prestigious Toni & Guy, French hairdresser Veronique Karakachian offers her clients a personalized, holistic approach to haircuts, hair treatment, color and styling. Veronique and her innovative team spend their time discussing with each client his or her needs and expectations, and then answering those with a "slow cut," to create long-lasting, natural looks that highlight each client´s best features. The salon plays eclectic music and hosts tea time, along with the occasional Cava nights, sure to make you feel special.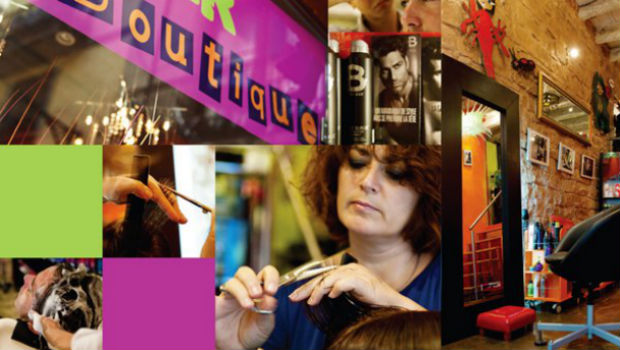 The team will be able to assist you in either Spanish, English or French. Choose La Hair Boutique and we promise you will not be disappointed with you natural new look! If you´re seeking to stay in this neighborhood, check out our Accommodations in Barri Gotic.
Dtox Hair Salon
The creative team of designers at Dtox Hair Salon work hard to transmit to their customers new ideas – new trends, techniques and tendencies -, and to excite them with a whole new approach to hair styling. At Dtox creativity is the key ingredient. It´s more than just a hairstyle. It´s a lifestyle. Located in a unique space with a dramatic industrial chic design, the salon features plenty of natural light and surfaces made of refurbished wood for a natural effect sure to put you at ease. Dtox Hair Salon gets its name from its core concept: they use exclusively natural products that are good for both your body and the environment. A totally guilt-free experience that will leave you feeling fresh and new!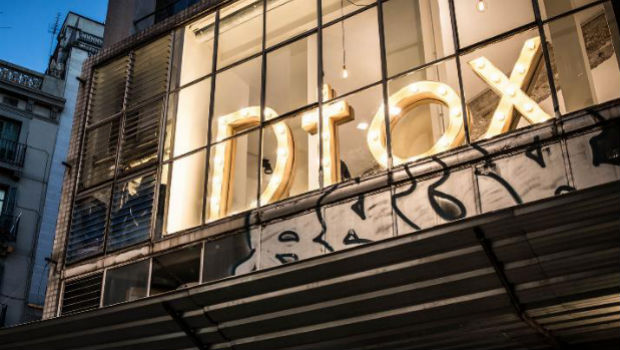 Escape the hustle and bustle of the city and treat yourself to one of their expert cuts, colors or treatments. Surrender to style at Dtox Hair Salon! The salon is located near the trendy El Raval neighborhood in the historical district, just a short walk to the Universitat metro station. If you´re seeking an apartment in this area, take a look at our Lodgings in Ciutat Vella.
We hope you have the chance to try out one of our Best Hair Salons in Barcelona!