In the nightclub Otto Zutz located in the district of Sant Gervasi, an exceptional lounge club named Los Altos opens its doors Wednesdays-Saturdays from  23:30 until 06:00 a.m. and invites to a fabulous party.
Find your accommodation now!
The club boasts a 5-meter bar illuminated by crystals in a cozy interior with luxurious vintage sofas complemented by an avant-garde atmosphere. The exclusive club lounge targets a mature clientele, but remains a good option for anyone looking for something special and different. In this room you will enjoy today´s most popular hits, including international pop, 80's and 90's jams. After experiencing Los Altos you can also choose to head downstairs to the Otto Zutz club area, which definitely has what nightlife lovers want.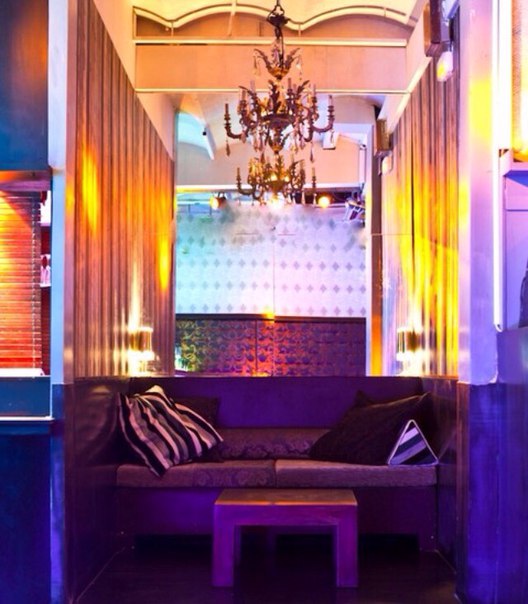 VIP TABLE RESERVATIONS LOS ALTOS
Los Altos also has a premium cocktail bar, where you can order fantastic craft cocktails to enjoy with a great dinner. The cuisine of the restaurant is Mediterranean with touches of fusion. Every Saturday diners can enjoy magic and illusion shows, live music and monologues, which provide a more special vibe to the experience. The show begins at 22.30 and includes two performances of 30 minutes each. After dinner you can dance until 6.00 in the morning in the nightclub, distributed into four different environments throughout the interior of the Los Altos lounge.
The Main Room is where you will hear the most popular track today´s hip hop and R & B hits. Otto Zutz Barcelona is known for being one of the best clubs in for these genres of music. Many talented DJ´s, both national and international, have played in this room.
In The Hot Room you will find 80′s, 90′s, rock & international pop. This room also has a cocktail bar and Chupiteria (for shots).
In The Stand Up Room you will hear a mix of all current hits, focused on dance music, pachanga and top music hits. If you do not want the night to end, you can keep on dancing here!
Los Altos is ideal for groups of friends planning a special night out, a night on which fun is guaranteed.

Address: Carrer de Lincoln 15, 08006, Barcelona
Prices: Free after signing to Barcelona Home guestlist.
Schedules: Wednesday – Saturday: 23:30 – 06:00
BARCELONA-HOME GUESTLIST Please note that the club has the rights to refuse access if you do not follow the dress code or any other regulations of the venue.
✔ Dresscode ♀ LADIES: Something Tight & Sexy ♂ BOYS: Shirt & Shoes (No sports shoes or t-shirts)