Cutting Edge Electronic Music
"We don't follow trends. We believe in good music and good artists". What club could be brave enough to claim this? You don't have to look far. This is FACT – event and promotion specialists with their main focus set on quality avant-garde electronic music. They do not exist to change the world and they do not see themselves as alternative. The club simply lives and breathes dance music, while striving to give to people the best party experience they can imagine.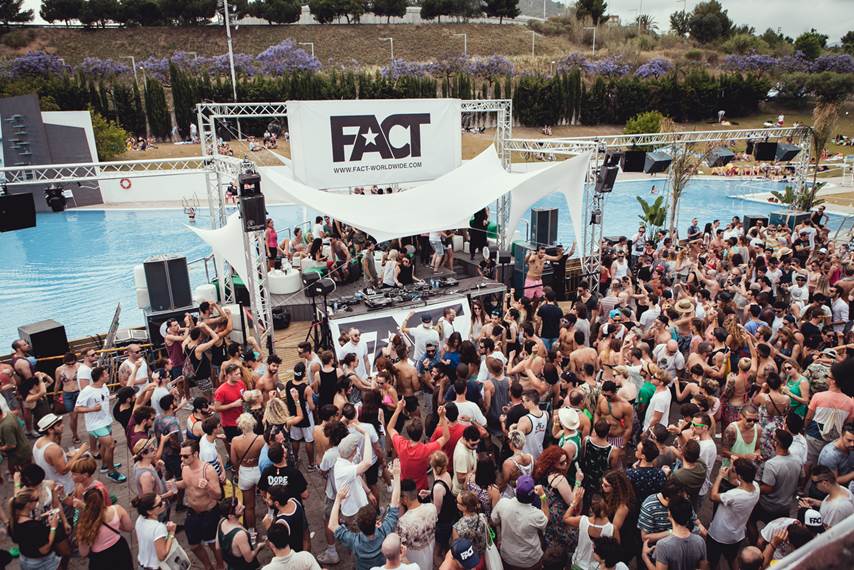 International Parties
FACT´s motto is clearly reflected in their events. Interested in attending one? No problem. They like to surprise and organize events in diverse locations. FACT was born in Barcelona in 2010 and has since grown to become a global brand that has already left their footprint in cities including Ibiza, London, Rio De Janeiro, Miami, Sydney, Paris, New York, Beirut, Belgrade, Beijing, Berlin and many more. In Barcelona you will see them at Pacha and L'Atlantida. In fact, the club will never stop – they are always moving, always dancing.
Find your accommodation now!
World Class DJs
FACT also does agency bookings and manages projects that are characterized by their innovative nature. They develop customer proposals in which electronic music is combined with vast doses of imagination and dedication. Everything is aimed at creating high quality events. Their main artists, available to book for you next unforgettable event, include Andre Buljat, Dj Herr, Hitch, Javi Sampol, Rick Maia.
FACT pride themselves on creating events where guests can immerse themselves in the music and allow themselves to be transported in a safe, easygoing and friendly environment. So why not check it out!
Follow their calendar here.
Book DJs here. 

Address: Carrer Rossello, 484-486, 08025, Barcelona.
Prices: Free after signing to Barcelona Home guestlist.
BARCELONA-HOME GUESTLIST Please note that the club has the rights to refuse access if you do not follow the dress code or any other regulations of the venue.
✔ Dresscode? ♀ LADIES: Something Tight & Sexy ♂ BOYS: Shirt & Shoes (No sports shoes or t-shirts)