Top 5 Bakeries in Barcelona
"Si no hay pan, no hay comida" is a famous saying in Spain. It means, "If there's no bread, there's no meal." That's how important the role bread plays in the Spanish diet is. The traditional Spanish bread is a long loaf, similar to the French baguette but wider. You can buy it freshly made in many local bakeries and enjoy it together with crushed tomatoes, cheese and a generous amount of olive oil. We made a list of the top 5 bakeries in Barcelona for you. Enjoy!
 Forn Mistral
Forn Mistral is located right in the heart of Barcelona. They offer a wide selection of both savory and sweet pastries. You can stop by to stock up on some fresh bread as well as enjoy breakfast or an afternoon snack inside. There are a few places to sit, and the menu even includes beverages such as coffee and hot chocolate to enjoy together with tender croissant.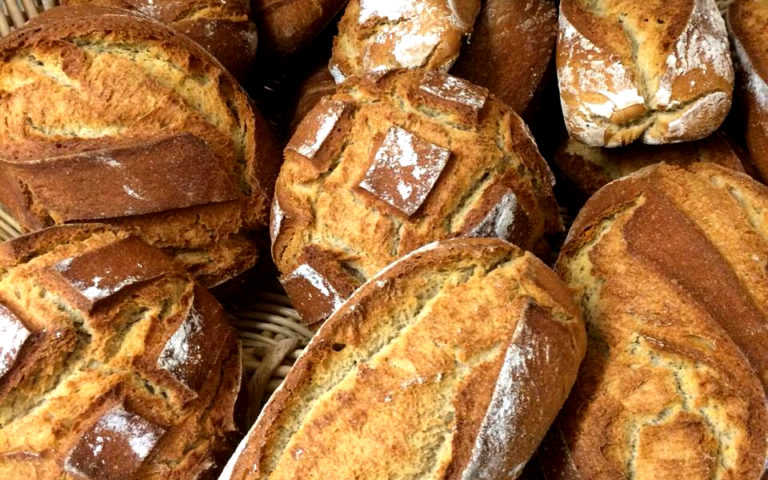 Ronda de Sant Antoni, 96, 08001 Barcelona


+34 933 01 80 37


Monday-Saturday, 7 am – 9 pm
 Pastisseria Santa Clara
If you have a sweet tooth, Pastisseria Santa Clara is the right place for you. Apart from normal bread, they sell sweet pastries, delicious cakes, and sweets. We highly recommend trying out Tartaletes de Coco, Selva Negra, and Ulleres Pasta de Full.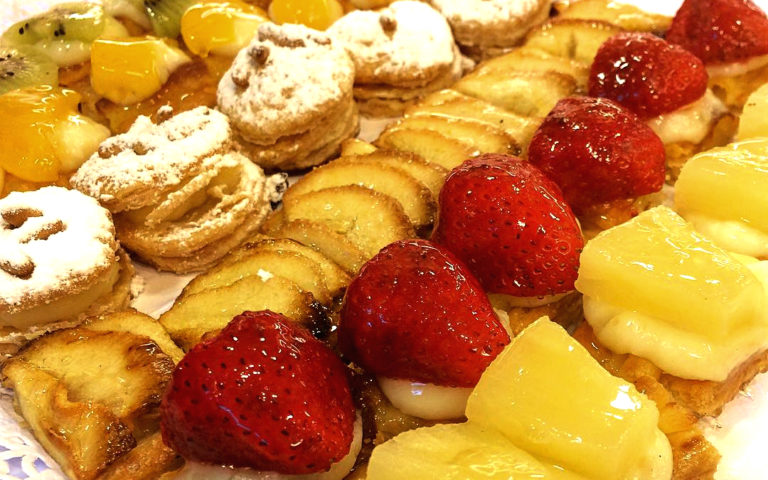 Carrer de la Llibreteria, 21, 08002 Barcelona


+34 933 15 12 57


Monday-Sunday, 8.30 am – 9 pm
 Macxipa
Just around the corner from the famous basílica de la Sagrada Familia, you can find a cute bakery filled with deliciously looking bread of every kind. Thanks to the large shopping window open to the street, you will spot the bakery from a distance already. In fact, it's almost impossible to just pass by without purchasing at least a piece of pastry to go. Macxipa has a tradition of 111 years and four generations of bakers. At Macxipa, they make fresh bread every day in an artisanal way and serve it to their customers through a network that currently reaches almost 180 own stores. Personally, we recommend the shop on Carrer de Provenca.
In addition, if you run out of bread in late night hours or if you just crave a slice of fresh bread, Macxipa got you covered. Macxipa has been a pioneer in opening bakeries for 24 hours, 365 days a year. Currently, it has three stores of this type in the city of Barcelona. They are strategically located in the most touristic and liveliest areas. You can find these at Rambla de Cataluña 42, Tuset 16, Muntaner 258 and Plaçeta de Montcada 2.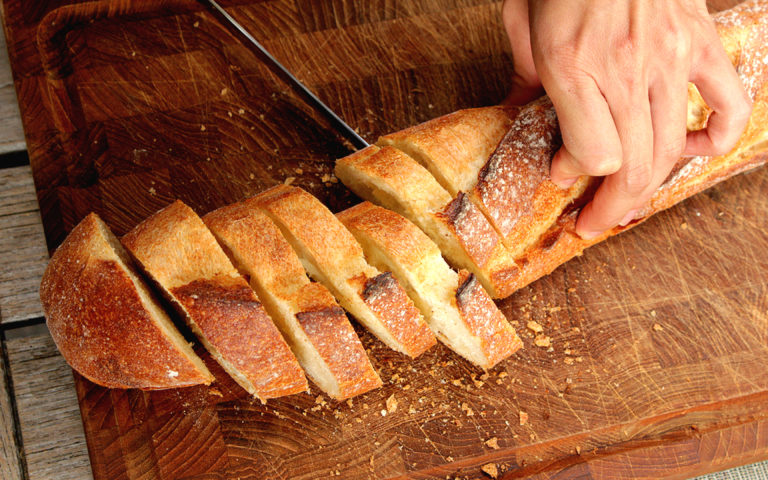 Carrer de Provença, 477, 08025 Barcelona


+34 934 36 01 42


Monday-Saturday, 6 am-9pm, Sunday, 7 am-3 pm
 Cruixent Barcelona
The owner, Josep Anton Ribas, sells bread of all kinds and pastries of excellent quality. Apart from that, he is famous for its fantastic traditional pastry called coca. All cocas use the dough as the main ingredients and then they are decorated. There numerous types of cocas. From sweet to savory, filled or topped or completely plain. Just whatever you prefer. Ribas's secret is the result of years of work as an adviser to a flour mill. He uses a formula that combines wheat flour and corn in addition to natural yeast and long fermentation.

Carrer de Pujades, 173, 08005 Barcelona


+34 931 05 60 47


Monday-Friday, 7.30 am – 8.30 pm, Saturday, 8 am – 8 pm
 Baluard Barceloneta
In Baluard, they sell various kinds of fresh artisan bread. Their specialty is the Barceloneta bread lovingly made with wheat flour, a high percentage of natural yeast and Atlantic sea salt. They use organic stone-ground flour, and organically grown seeds and grains to make their bread. This award-winning bakery is the perfect place to stop by to grab some fresh food for a picnic on the beach located just a few steps away. We recommend the store at Barceloneta the most, however, you can also get freshly made bread at other Baluard stores in Poblenou, Pau Claris and Provenza.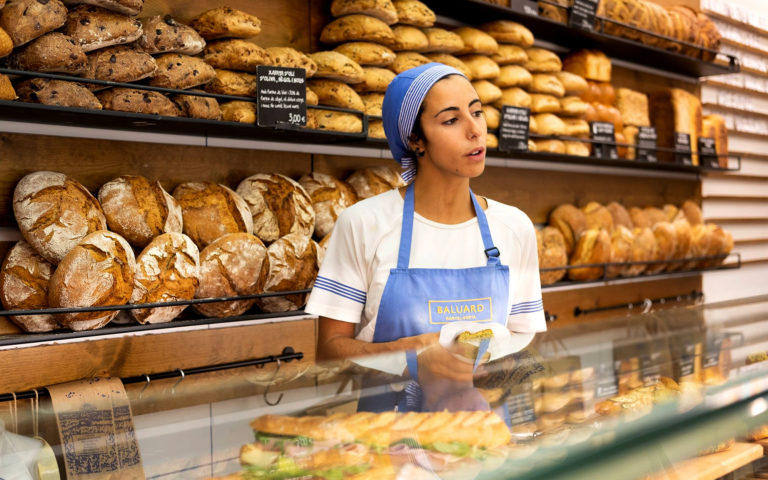 38, Carrer del Baluard, 08003 Barcelona


+ 34 932 21 12 08


Monday-Saturday, 8 am – 9 pm