They may not be the most spectacular buildings, but what makes them unique is their price and location. These are the 10 most expensive houses in the world!
# 1 Antilla, South Mumbai: 1 billion dollars
Indeed, this 27 stores tower is currently the most expensive house in the world. It is located in South Mumbai India and belongs to the billionaire Mukesh Ambani. In addition, Antilia has three helipads and its own installation of air traffic control. Also: health spa, yoga studio, private theater with 50 seats located on the eighth floor as well as a gigantic pool, three floors of hanging gardens and a ballroom are just some of its features. Finally, the house was designed by Perkins&Will-an architecture company based in Chicago.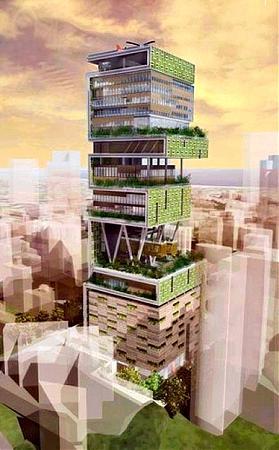 # 2 Leopolda villa, the French Riviera: 525 million dollars
This property was converted into a hospital in 1915. In 1950 the property was passed into the hands of Giovanni Agnelli-the owner of Fiat automotive group and the car brand Ferrari, who passed it to another owner later on. Additionally, the house lies on a vast eight acres garden with olive, orange, lemon and plum trees. There are fifty gardeners working on this 8 hectares (80,000 squaremeters) garden as well. The property also has a huge oval pool surrounded by trees.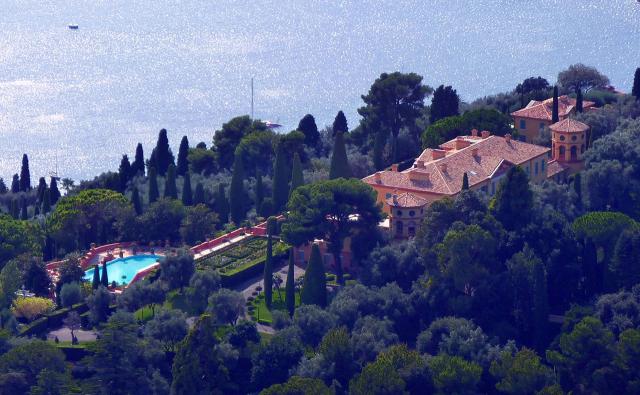 # 3 One Hyde Park, London: 103 million euros
One Hyde Park is currently the most fashionable residence in the British capital. This four-tower complex, located in the Knightsbridge district, is a real paradise in the heart of the city. This London building has 82 apartments. They all feature with bulletproof windows. It also includes spa, squash courts, a wine-tasting cellar and even a secret tunnel.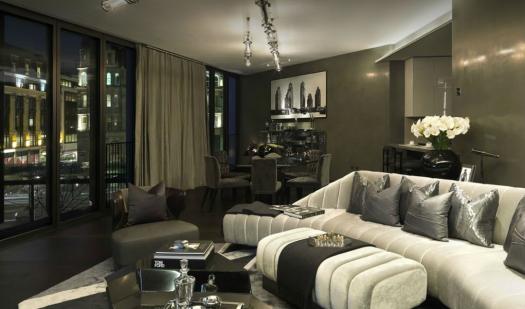 # 4 Fairfield Pond Mansion, The Hamptons: 220 million euros
Built in 2003, Fair Field is a large private house in the Hamptons, Long Island, in New York State in the United States. Main house has a floor area of approximately 64,000 sq ft (5,900 m2) and total floor area is 110,000 sq ft. The mansion is valued somewhere between $267 to $500 million for tax assessment purposes. This is the home of the New York billionaire Renner Tanger and counts as one of the largest residential complexes in America. It has 29 bedrooms, 39 bathrooms, 5 sports courts, a bowling alley and a stunning view over the ocean.
# 5 Hearst-Davies Mansion, Beverly Hills: 195 million dollars
This mansion lies on the former property: Tycoon Hearst-the place where the movie "Citizen Kane" was inspired. The property has 29 bedrooms, three pools as well as a nightclub and a theater. This is the mansion where John and Jacqueline Kennedy spend their honeymoon and the place where the shooting of some scenes from classics like 'The Godfather" and 'The Bodyguard" took place. The Hearst-Davies Mansion in Beverly Hills is close to stars like the Beckhams and Tom Cruise.
# 6 Franchuk Villa, Kensington: 120 million euros
The Elena Franchuk Villa in London is also among the most expensive villas in the world. It includes a gym, swimming pool, sauna and theater room, as well as a dozen luxurious rooms. This luxury home has 100 floors and 10 bedrooms. Additionally, it is ideal holiday destination for large families. On top of that, it is equipped with its own movie theater and spa and costs 120 million euros.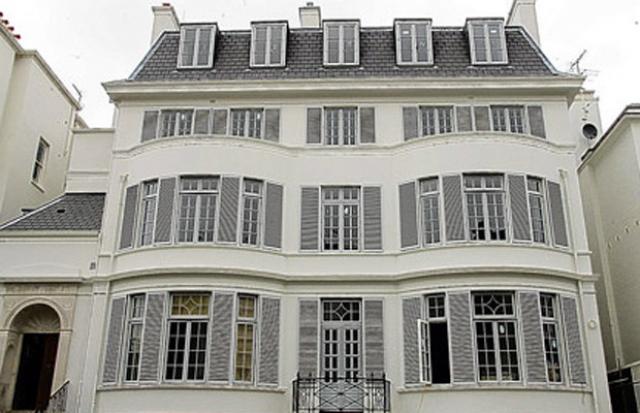 # 7 The Pinnacle, Montana: 155 million dollars
This property is the largest property in the Yellowstone Club (a private ski and golf community for the mega-rich). Not only does this home show beautiful, lodge-like design in and out, but is also situated in a location where there is either lots of green or lots of snow – so you can enjoy the best of both worlds! Valued at $155 million, this home offers multiple floors, a gym, wine cellar as well as a private ski-lift and even heated-floors! It features with a separate fireplace in each room, a wine-cellar an outdoor pool and a massage room.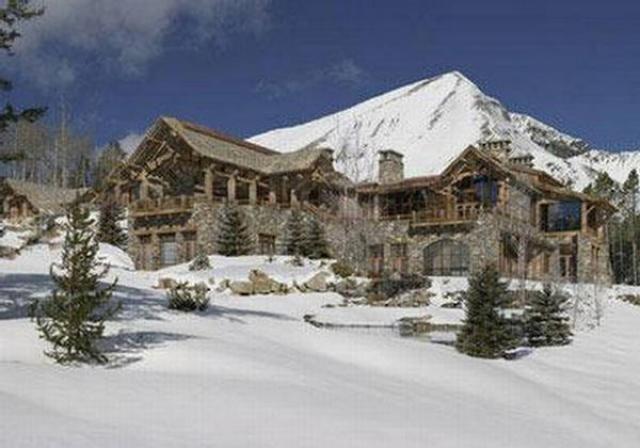 # 8 The Manor, Los Angeles: 150 million dollars or 117 million euros
The Manor, also known as Spelling Manor, is a mansion located in the Holmby Hills neighborhood of Los Angeles, California, across the street from Holmby Park. Constructed in 1988 for television producer Aaron Spelling, it is the largest house in Los Angeles County. It was subsequently owned by British heiress Petra Ecclestone, daughter of Formula One racing magnate Bernie Ecclestone. Ecclestone purchased the home in 2011 for $85 million after it had been on the market for two years with an asking price of $150 million, making it the most expensive residential real estate listing in the US at the time.
# 9 Updown court, Windlesham, Surrey: 116 million dollars
This is a huge, California-style mansion located in the village of Windlesham, Surrey; just 40 minutes away from London. It consists of 4 floors, decorated with 24 carat gold leaf tiles. Indeed, it has 2 guest houses with nine bedroom suites and nine bathrooms. This gigantic mansion is larger than the two royal residences the Hampton Court Palace and Buckingham Palace put together.
# 10 Castle Dracula, Romania: 80 million dollars
Bran Castle (Castelul Bran in Romanian) near Brașov in Transylvania not far from the border with Wallachia is a listed historical monument and a tourist spot in Romania. The castle became the property of the Habsburgs again, as it had been before 1918, during the time of Austria-Hungary, but the first castle was built by the Teutonic Knights in the early thirteenth century long before the Habsburg dynasty. Nicknamed "Dracula's castle", it is associated, in the collective memory, with Vlad III the Impaler; just as improperly as Hunedoara castle, because he probably never stayed there.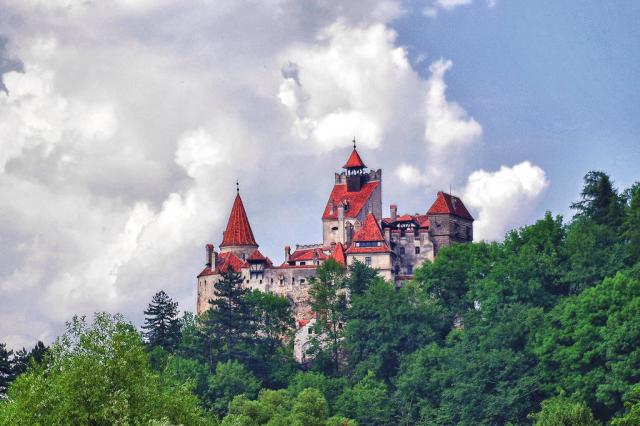 So, are you planning a trip to Barcelona and looking for somewhere to stay? Thus, why not take a look at the AVAILABLE APARTMENT RENTALS ON OUR WEBSITE! Please feel free to contact us with any questions you may have.