TOP 10 MOST AMAZING TREE HOUSES
Attract attention of people by being unusual, are located in key locations around the world. And flashy and comfortable designs are the dream of many people to relax, enjoy nature and get away from the city. They all have something in common; they are built on a tree. These holiday trees have unique designs and are an inspiration to many who want to build one. Here are 10 of the best houses built in a tree.
Find your accommodation now!
1. Teahouse Tetsu
Outside design is dreamy, was created by Japanese architect Terunobu Fujimori, this house is surrounded by cherry blossoms around, and can be found in the tearoom at the Museum Kiyoharu Shirakaba, Hokuto City, Japan.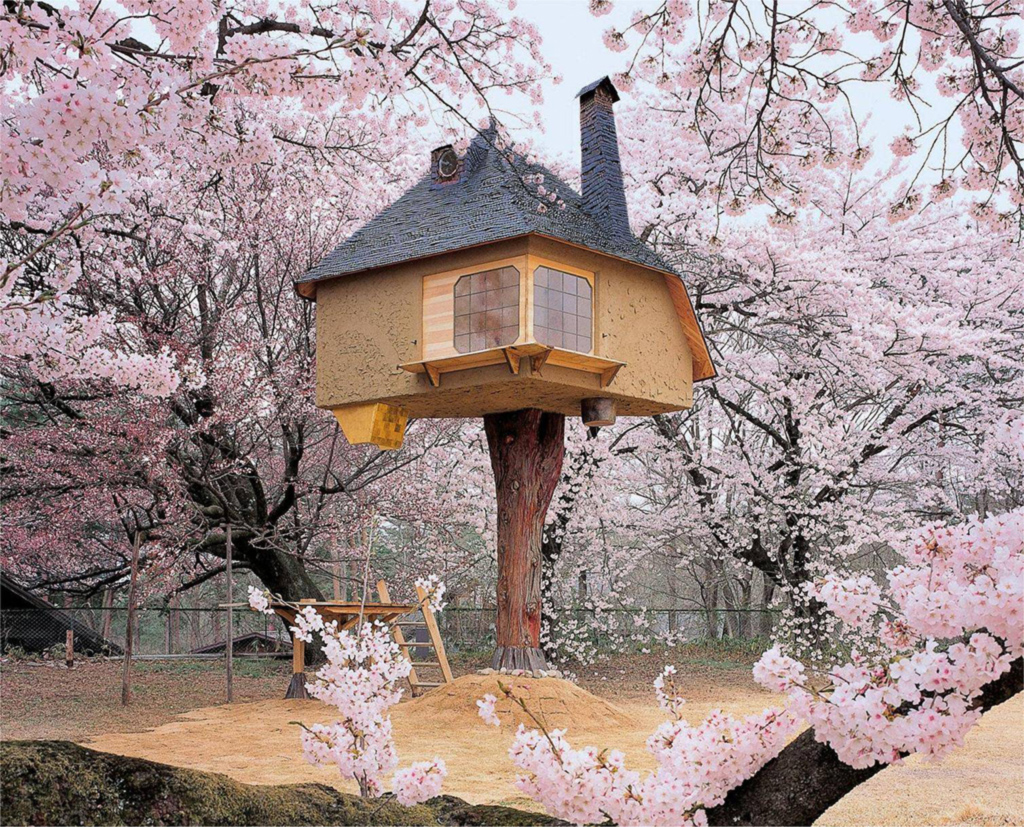 2. Free Spirit Sphere, Qualicum Beach, British Columbia, Canada
Designed by Tom and Rosy Chudleigh this hanging sphere shaped house is located in British Columbia, Canada. These spheres are made by hand and
suspended in a hanging ropes.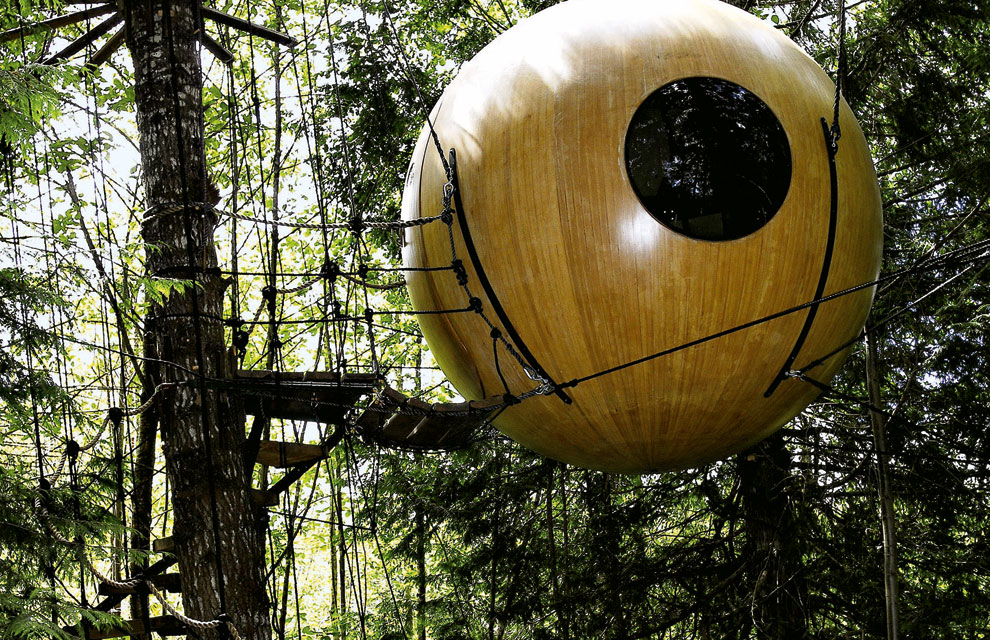 3. The Ufo
It is a hotel that has a very original design, its architecture is inspired by a UFO and has a quota for 5 persons, the hotel company is "Treehotel" located in Sweden in a place called Harads.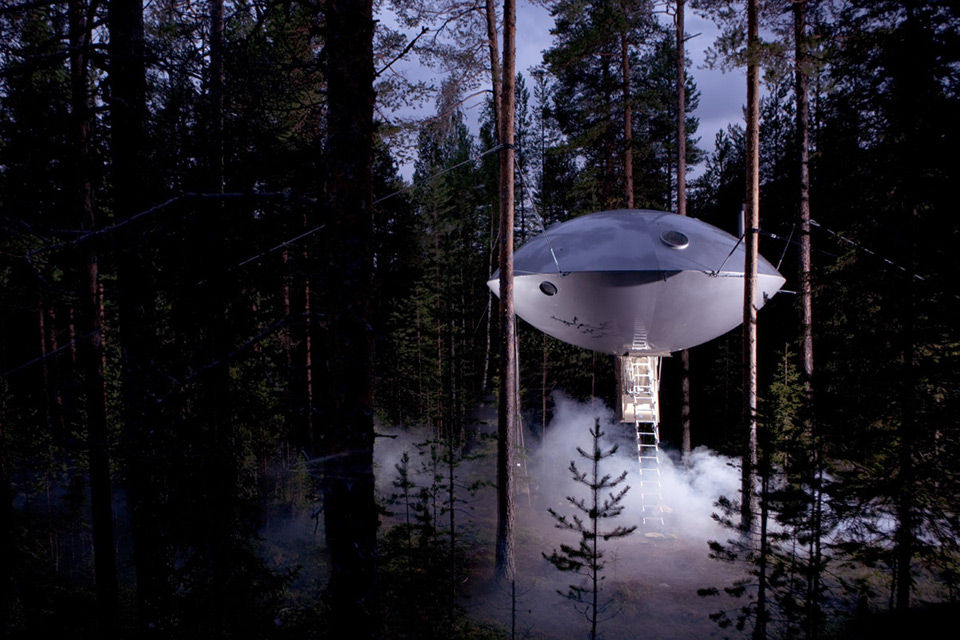 4. Canopy tree house
Located in Port Maldonado Peru "Canopy tree house" is uniquely designed to relax and escape the city, you will see exotic animals and hear the sounds of the jungle at night.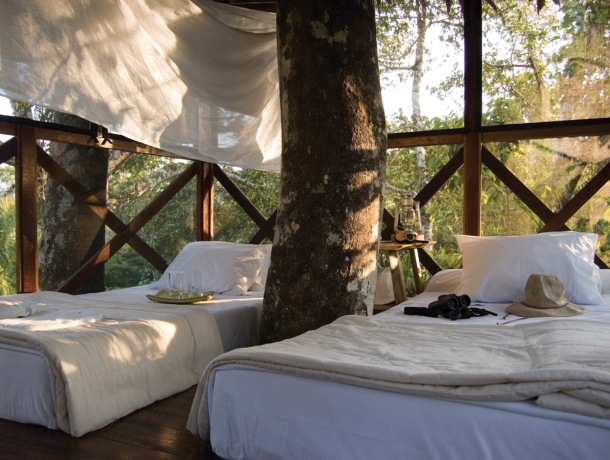 5. The blue cone
This hotel is built among the trees, to access to the house is via a bridge that is close to a mountain, this wonderful hotel is in the middle of nature and is notable for its deep red color, inside the house is constructed of wood and the best it has its own restaurant, bar, sauna and relaxation area.
6. Wolgamott Roderick Romero, Lake-Nest Tree House, New York (USA).
Live like a real bird? it is possible! This home is simply spectacular and original design is shaped nest and that makes it unique among many. Where is it located? Wolgamott Roderick Romero, Lake-Nest Tree House, New York (USA)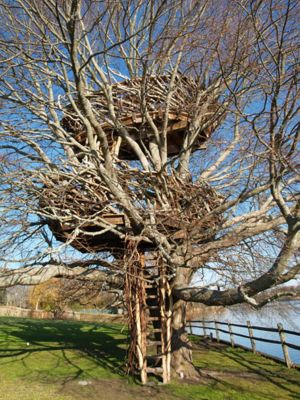 7. Pubeton Chateaux Dans France
It is a real castle in the trees, this place inside has a private spa and sauna and is situated in Nojals-et-Clotte in France.
8. Yellow the house
Located in New Zealand "The yellow house" is a restaurant that is imposed over a forest, those responsible for this beautiful project are Pacific Environments Architects.
9. Casa na Arbore
It is located 2 hours from Sao Paulo this small house is in the middle of trees and has a very spacious area for children to play.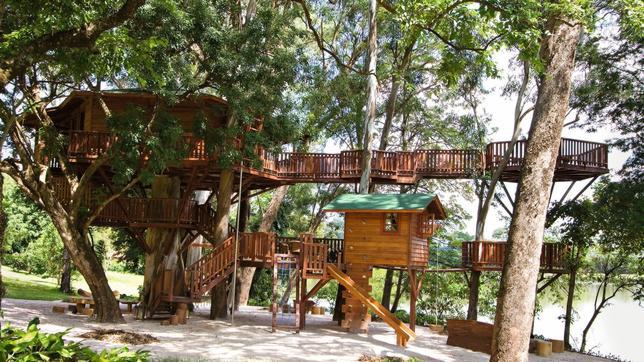 10. Tree House Andre Wenning
Located in Osnabrück Germany, Andrea Wenning is one of the most famous architects who design tree houses. It is very famous in Europe and his work is of the most recognized worldwide, was the creator of this beautiful tree and describes it as the perfect place for a romantic getaway or friends
source: smoda