Celebrating Valentine's day in Barcelona
Traditionally, there are two cities globally known for romance in Europe: Paris and Venice. But certainly, Barcelona isn't short of romantic places either. Valentine's day in Barcelona is celebrated on the 14th of February. Indeed, you must indulge your loved one with gifts, flowers, candies, a romantic dinner or other romantic gestures. There are many things to do on Valentine's day in Barcelona. However, just keep in mind to start planning and booking in advance due to overcapacity.
How did it start?
St Valentine's Day dates back centuries ago from different legends that have reached us today. The most popular symbol for Valentine's day is the Roman God "Cupid". Its illustrated as a young boy that shoots arrows with his bow, and there are quite some theories around the origins of Valentine's day: The Saint Valentine. Supposedly, three hundred years after the death of Christ, the Roman emperors were forcing their communities to believe in the existence of the Roman gods. Valentine, who was a Christian Priest, had been held captive and locked up by the Romans because Valentine refused to renounce his faith; and as punishment was placed under house arrest. Valentine was made a martyr, put to death by the Roman Emperor Claudius in the third century. Upon his death on February 14, this demonstration partially led to this celebration.
Another theory was the one of a Italian Bishop named Valentine who lived around the same time as the priest Valentine. He too was imprisoned because he let soldiers who were in love secretly marry; which at that time was against the Roman Laws for a soldier to get married. He secretly married other couples as well. He was also a miracle worker, and subsequently was arrested for his miracles and, after refusing to convert to paganism, beheaded. Saint Pope Gelasius I declared February 14 as "Valentine's Day"; however, this isn't an official holiday but is celebrated by a lot of people all over the world.
Where can you go to Valentine's day?
Barcelona is full of romantic places. There are also quite a lot of opportunities to find for all levels of income to make presents to your beloved ones in Barcelona, from the more demanding 5 star dinners to the less expensive symbolic, filling your soulmate with emotions. Here are some of our favorite places in which to celebrate Valentine's Day in Barcelona.
#1 Labyrinth Park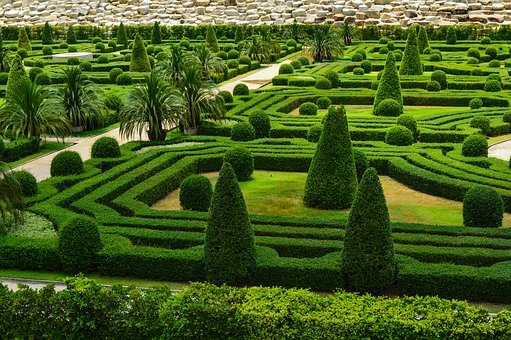 Originally, the Parque del Laberinto started as a 17th-century neoclassic garden; lastly to be completed as a romantic garden. The name stems from its labyrinth of trimmed cypresses in the lower part of the compound.
Dare to walk through the labyrinth separately of your partner, just to be reunited at the center; together at the statue of Eros, the god of sexual attraction, love and sex. For the remaining route, you might walk up an endless array of statues, concealed benches, fish ponds, up to a small fountain surrounded by moss walls.
Address: Passeig dels Castanyers, 1, 08035 Barcelona
Opening hours: Monday to Sunday from 10:00 to 20:00
#2 Picasso museum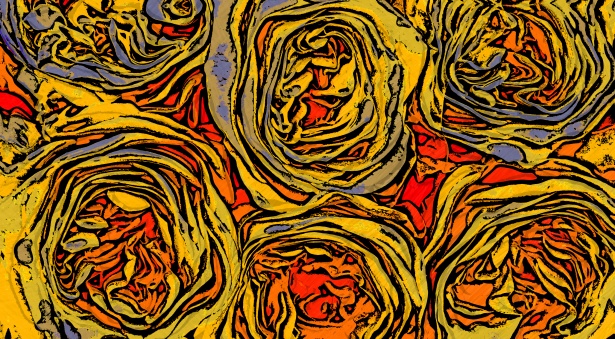 Picasso had a complicated relationship with women and love. Without a doubt, Picasso's style entails a unique perception of love. Picasso had many lovers and partners; and made portraits of each of them, with which he expressed his love for every single one of them. He spent most of his life with Marie-Thérèse and Jacqueline Roque. Both of them are displayed throughout the gallery, and both of them committed suicide after the painter's death.
Address: Carrer de Montcada, 15-23, 08003 Barcelona
Opening hours: Monday to Sunday from 10:00 to 20:00
#3 Have a walk in Sitges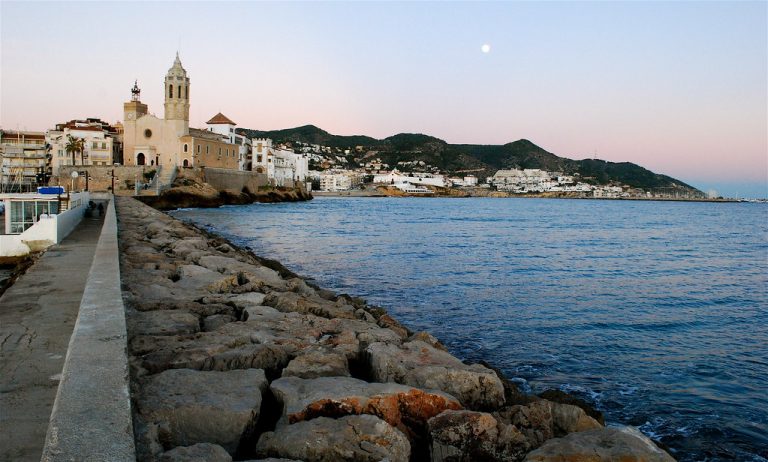 Sitges is located at Costa Brava and continually grows in popularity amongst couples; as it is quite close to Barcelona. Walk through its old town with your soulmate hand in hand, and discover its fantastic balconies and restaurants. It's a good possibility to surprise your partner with a spontaneous trip over the weekend. JUST BOOK THE RIGHT APARTMENT IN TIME.
#4 Watch the sunset at the bunkers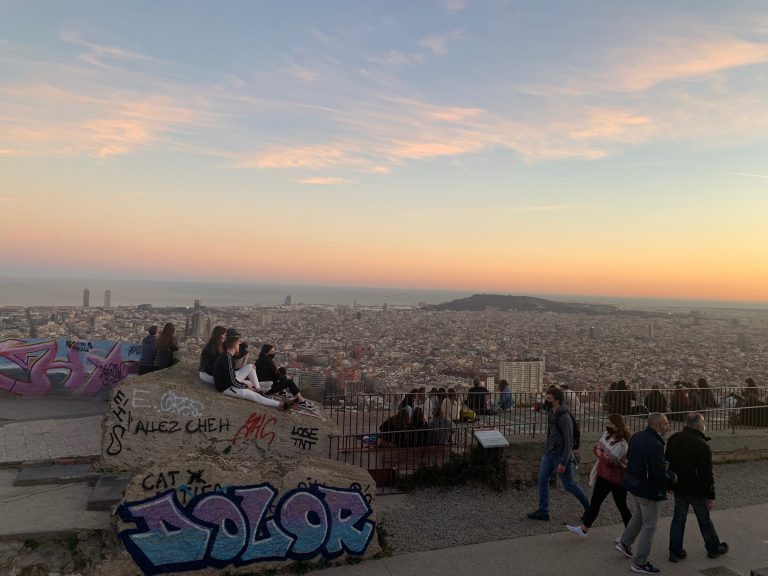 It's one of our favorite places in Barcelona. Bunkers del Carmel is one of the best places in the city to watch the sunset. What could be more romantic than a sunset? It's a super popular location and the atmosphere is amazing up there. Therefore, we advise you to get up there before sunset – to grab a good spot! Most people get there 40 minutes or so before the sunset. Don't forget to bring a picnic and enjoy the view!
Address: Carrer de Marià Labèrnia, s/n, 08032 Barcelona
Opening hours: Wednesday & Friday from 04:00 to 20:00; Weekends from 10:00 to 14:00 and 17:00 to 20:00
#5 Spa session for two
There are quite a lot of Spa places throughout Barcelona to get away from it all. Try Rituels d'Orient, a small jewel to relax in Middle Eastern style. It's easy to lose your sense of space and time here. It is the ideal surrounding to be intimate with your partner. Enchanted by watercourses and vapor, opening your pores and senses, finishing with an oil massage which will make you feel reborn.
Address: Carrer de Loreto, 50, 08029 Barcelona
Opening hours: Tuesday & Wednesday from 11:00 to 22:00; Thursday from 14:00 to 21:00; Friday and Saturday from 11:00 to 21:00
#6 Spanish Wine Tasting
No Valentine's day dinner is complete without a bottle of wine, right? If you like, enjoy and appreciate wine, why not go on a romantic wine tour with your loved ones. The Spanish wine tasting is a good way to learn about Spanish food, wine, history and many other lessons such as making organic wine. Not to mention the fact that the whole wine tour can be in English too, so you won't miss out any detail in the wine process. Check out for some of the best wine tours in Barcelona!
For even more Valentine's Day inspiration, check out the video below:
Are you planning a trip to Barcelona and looking for somewhere to stay? Why not take a look at the available apartment rentals we have on our website! Please feel free to contact us with any questions you may have.