When traveling one of the main concerns of many regards safety. Knowing whether there are certain parts of town to avoid or if it is ok to walk home late at night can affect your holiday quiet a bit. When it comes to renting a flat in Barcelona it is always good to know that you have selected a neighbourhood where you you will feel comfortable and right at home. Safety in Barcelona is predominant making one of the top destination of tourists form all over the world!
The high number of tourist, students and young professionals that populate the city give it a secure feel. The police is very present due the tourism industry heightening the over all security. Still each part of town has its very own characteristics. Here is a little description of the most popular parts of town and what to expect from each barrio in order to make your stay with us perfect!
El Born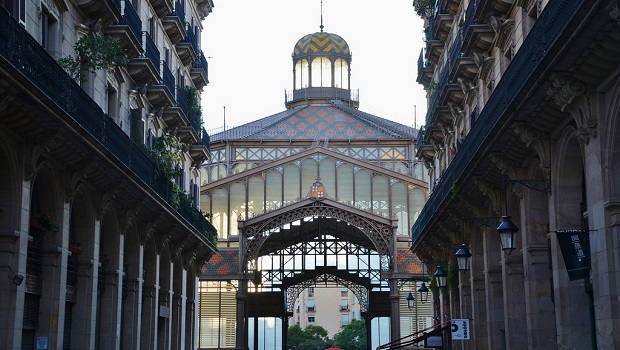 The Born is one of the barrios that make up the Ciutat Vella or the old part of town. Considered to be one of the central parts of town this area gets very  busy during the summer months. With lots of bars, restaurants and shops there is always something to do. The small streets full of charm that make it up will undoubtedly enchant you. Although very safe, like all tourist destinations one should be aware of pickpockets.  Even if it is not always the quietest part of town at night, our flats for rent in the born are all located in small streets that are not overwhelmed with noise. To rent an apartment in the born is truly the ideal way to take in the true essence of a city like Barcelona.

El Gotico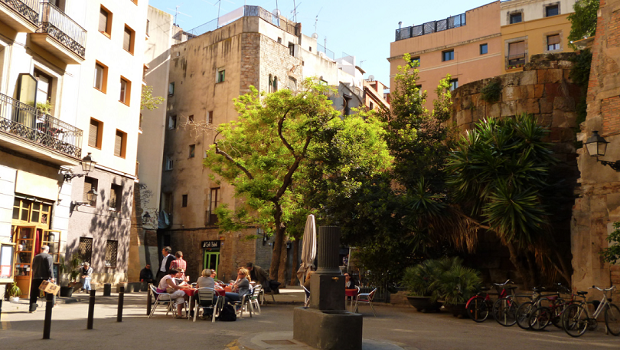 The Gotico is also part of the CiutatVella. Its small paved streets attract many travellers who are eager to discover the sights like the Cathedral and Placa Reial. The Gotico is one of the most popular parts of town as its boasts lots of gorgeous sights, streets to wonder on and many clubs, bars and quaint restaurants. The high activity of the this part of town makes it a very safe place to be. The only thing to also be on the lookout for is pickpockets, much like in other touristic cities. Other than that the renting a flat in the Gotico means staying in a fun lively part of town where you can easily access the night life and the cultural sights.

El Raval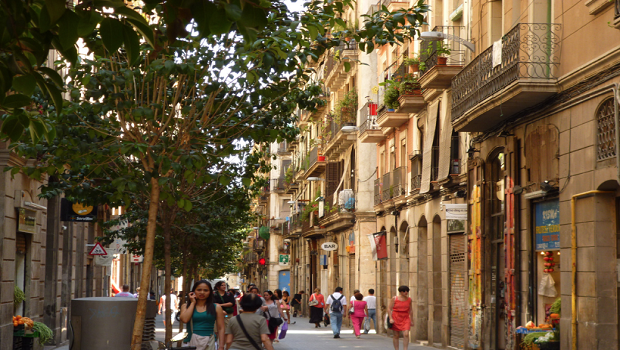 The raval use to have a bad reputation due to the fact that it was the hub of many immigrated populations. In the recent year this area of town has undergone a real transformation. Cute boutiques, restaurants and vintage stores have been turning this barrio into a hip area for the young. Like any city it is advisable to be careful when late at night, but the ravel is lively part of town with lots to do and see.  You can find some of the best restaurants and most popular bars in this part as well as the beautiful Ramblas del Raval making it the ideal part of town to rent an apartment!

Eixample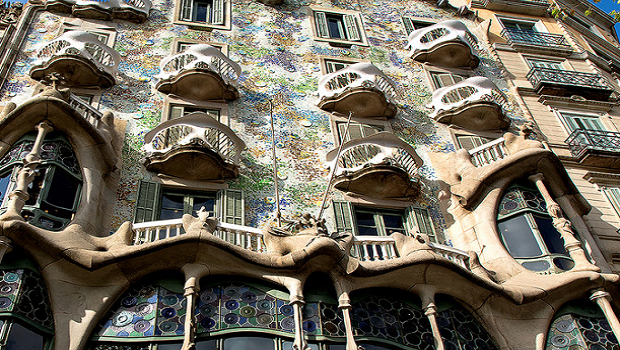 This part of town is a little more residential and thus quieter than certain parts of the old city which could make this a better choose for families with children. It is very well connected to the rest of town and has many sight to see such as the Sagrada Familia. The fancier areas such as Passeig de Gracia make it an extremely safe and well frequented part of town with lots of beautiful restaurants and upper scale stores to shop in. There is also a very nice selection of bars and upper scale clubs to be found in the area to ensure fun for everyone. Without wide choice of flats to rent in Gracia you will surely find something that suite all your need!

Sants-Montjuic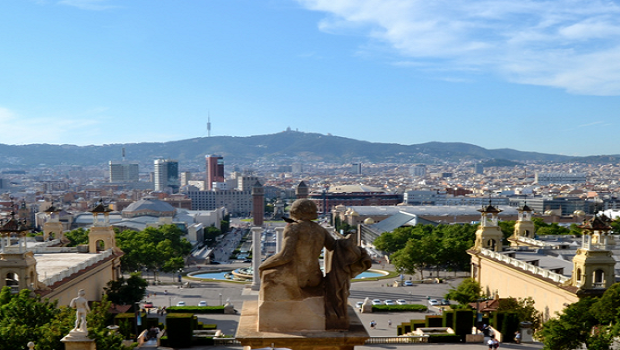 This beautiful part of town, although more residential has many important sights that are a must see in Barcelona like the Museau National d'Art de Catalunya or the botanical garden. In this part of town we also offer bigger villas for larger groups or families. It is very well connected and is a typical and safe area of town where lots of locals themselves live. To rent an accommodation in Sants-Montjuic means to stay in a calm yet charming and well connected part of town. Ideal for your stay in Barcelona!
View apartments in Sants-Montjuic