Costa Brava is a region famous for its artists! Throughout time the Costa Brava has been the birthplace of several great and renowned artists. In the early twentieth century the beauty of the region attracted many extremely influential artists; including for instance Picasso, Rusiñol, Dalí and more. These artists were the first to notice the natural beauty of Costa Brava, and to express this beauty in their paintings for everyone to see. In fact, they were even at times described as the settlers of the land!
Find your accommodation now!
Santiago Rusiñol
Santiago Rusiñol was the greatest representative of Catalan modernism in the late nineteenth and early twentieth centuries. Moreover, his life was the perfect example of that of an artist; dabbling in painting, literature, poetry and theater. Rusiñol was responsible for turning Sitges into the capital of modernism; and was the host of 5 modernist parties at which an entire entourage of the most representative figures of Catalan modernism met.
Pablo Picasso
This Spanish painter and sculptor was one of the most renown artists who could not resist the charms of Costa Brava. During his time in Horta de Sant Joan, Tarragona, Picasso was inspired by nature and the modernist ideas that occupied the area; which led to the beginning of his career and the start of his "blue period". In the spring of this period, Picasso began his work "La vie";  one of his most complex paintings.
In the same vein, Picasso stayed in the Costa Brava region twice in his life. Firstly, for about nine months between 1898-1899; and after that for almost 10 years when he returned with his muse Fernande Olivier.
Salvador Dalí
This artist is known as the Master of Surrealism of the twentieth century. Salvador Dalí was born and lived almost his entire life in Costa Brava. Most importantly, he discovered his passion for art there. He could paint there freely; with the lights and colors of the region serving as his inspiration.
Likewise, he enjoyed spending the summers with his parents at home. However, when his father found out that he was with an older woman he forbade him to visit any longer. Subsequently, the painter bought a small Portlligat, where he settled with the woman named Galia. In this house, Dalí lived and often worked until he moved to Pubol Castle, which ended up being his last workshop and the mausoleum for his wife Galia.
Joan Miró
The Catalan painter and sculptor Joan Miró was another incredible artist who spent time in this region. In his works, he reflected his interest in the subconscious, the infantile and in the culture and traditions of Catalonia. Overall inspired by the quaint town of Cadaqués, with its whitewashed seafront and steep cobbled streets. Joan Miró would take his inspiration from everyday objects and figures, for instance; but then completely mutating their shape, form and color, to mold them into almost abstract elements within his work of him.
Marc Chagall
Another artist who fell in love with the castle-topped town of Tossa de Mar was Marc Chagall. He was a Russian and French painter of Jewish origin. Chagall called the spot 'blue paradise' when he lived there temporarily in 1934. Inspired by the colors of Tossa de Mar's blue sea and sky, Chagall produced many blue-hued works in his career. Traditionally little known to Spanish collectors, Chagall now has a significant presence in Spain.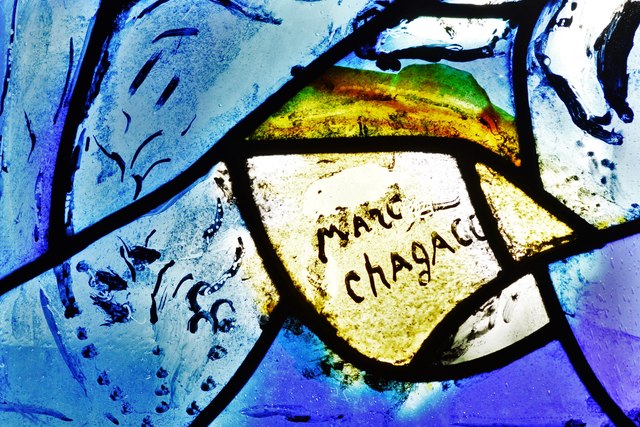 How to get to the Costa Brava region
By plane: The most central airport of the Costa Brava is Girona and from there you can take a bus to your final destination.
Car: You can take any of the country roads or the Mediterranean motorway A7 motorway leading from France to Algeciras that goes to all the destinations of Costa Brava.
By train: There are several trains available to take from the Sants and Catalunya Station, which will take you to Costa Brava. We recommend you check the timetables and prices before you go.
If you are planning to visit the Costa Brava region and explore the lives and works of these most influential artists, there are several ways to get there. Remember if  your staying in  Barcelona, Costa Brava will not be far! We have apartments in Costa Brava and accommodations in Sitges to suit your needs!
Are you looking for an apartment to stay during your artists discovering weekend in the Costa Brava region? Check out our SPECIAL DEALS ON APARTMENTS all over the city with Barcelona Home!