Art galleries in the Costa Brava
There are close to one hundred art galleries along the Costa Brava region of Catalunya. Showcased on the walls of these wonderful galleries, you will observe a diverse range of styles. Most of the works are from local artists, several of whom were determined to illustrate the fascinating environment of the Costa Brava region. The beautiful natural landscape draws many international artists who are in search of inspiration. During the summertime this area has the highest concentration of artistic activity in Catalonia, converting every corner into an impromptu art gallery!
Costa Brava is known as one of the best regions for art lovers all over the world, from charming towns to stunning landscapes. Therefore, we have written you a list of the top rated art galleries in all of this neighbouring area from the french border.
Cadaqués
This beautiful village has always been an attractive place for artists to visit or stay in. It is located in the region of Alt Emporda, which is said to be blessed with light perfect for painting or photography. Just to name a few renowned artists who have passed through this privileged town on the Mediterranean coast: Salvador Dalí, Picasso, Duchamp and Meidfren.
Today, Cadaqués is considered the town with the most artists per square meter in the world, and remains the favourite meeting point for many painters.
The art galleries in Cadaqués offer a diverse mix of styles and the opportunity to even meet some artists of the artists themselves. The most famous galleries are the Patrick Domken Gallery, which not only serves as a gallery but also as a place to host music performers. In addition to the workshop of Tabakov, the Patricia Sicardi Workshop Gallery and the Mercedes Gallardo Cadaqués.
#1 Salvador Dalí House
This building was originaly the summer home of the famous artist Salvador Dalí around the 1930's. Admission tickets for this experience start at 14€ and reservations are required to enter! If you are planning a trip to Costa Brava, make sure you save a time for a visit to this gallery. But if you can't wait for it, they also offer online tours of the facilities on their website.
Ver esta publicación en Instagram
Opening hours: Monday to Sunday from 10:30 to 17:10
Address: Platja, 17488 Port Lligat, Girona
# 2 Museo de Cadaqués
The Cadaqués Museum is dedicated to artists and pictorial themes that have been or are related to the town and its history. With the standard price of 4€, the place has an important collection of works by artists who have somehow been linked to Cadaqués; either because they have inspired, have lived there or worked there. This list of artists includes Bravo Arranz, Salvador Dalí, Richard Hamilton, Ignacio Iturria and many more!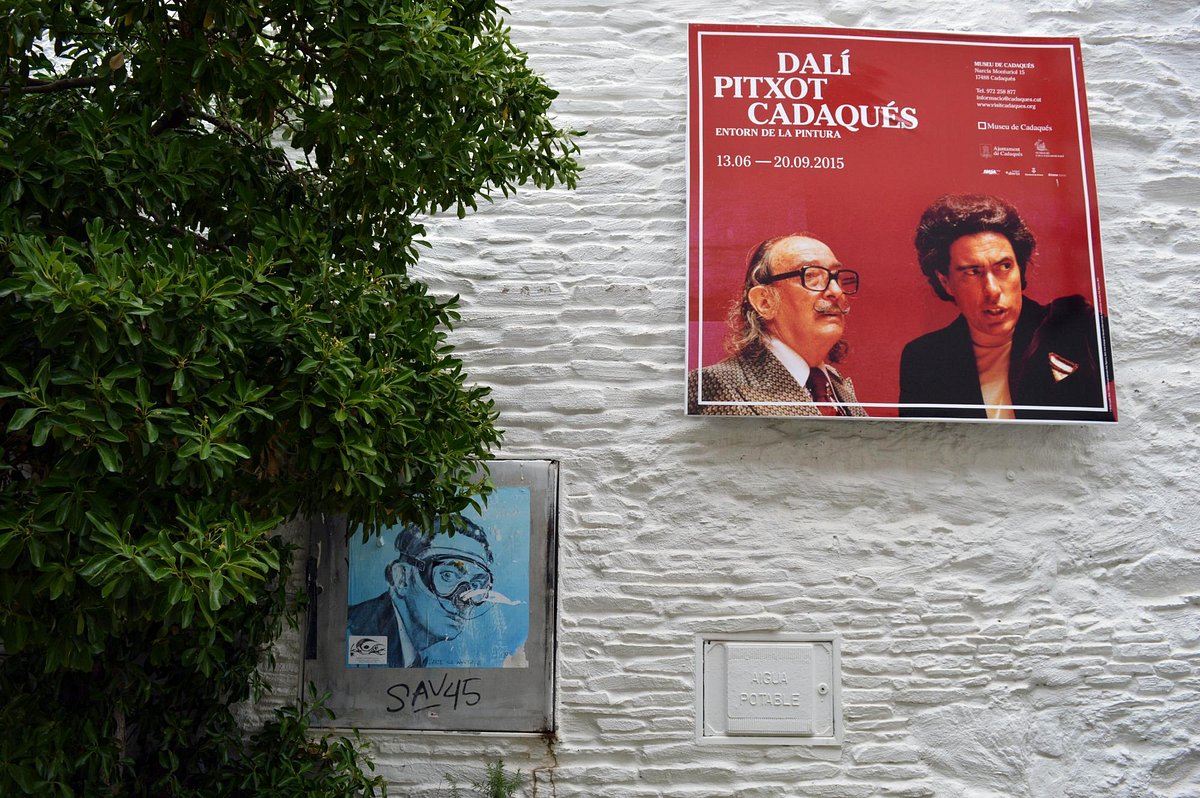 Source: www.tripadvisor.com
Opening hours: Currently close due to COVID-19
Address: Carrer Narciso Monturiol nº15, 17488 Cadaqués, Girona
A unique exhibition of private collections, showing 250 graphic works of Salvador Dalí's illustrating world literature such as the Divine Comedy, Faust, Romeo and Juliette and more! With the price of the admission ticket around 8.5€, come and enjoy a piece of the cultural impact, made by this amazing artist.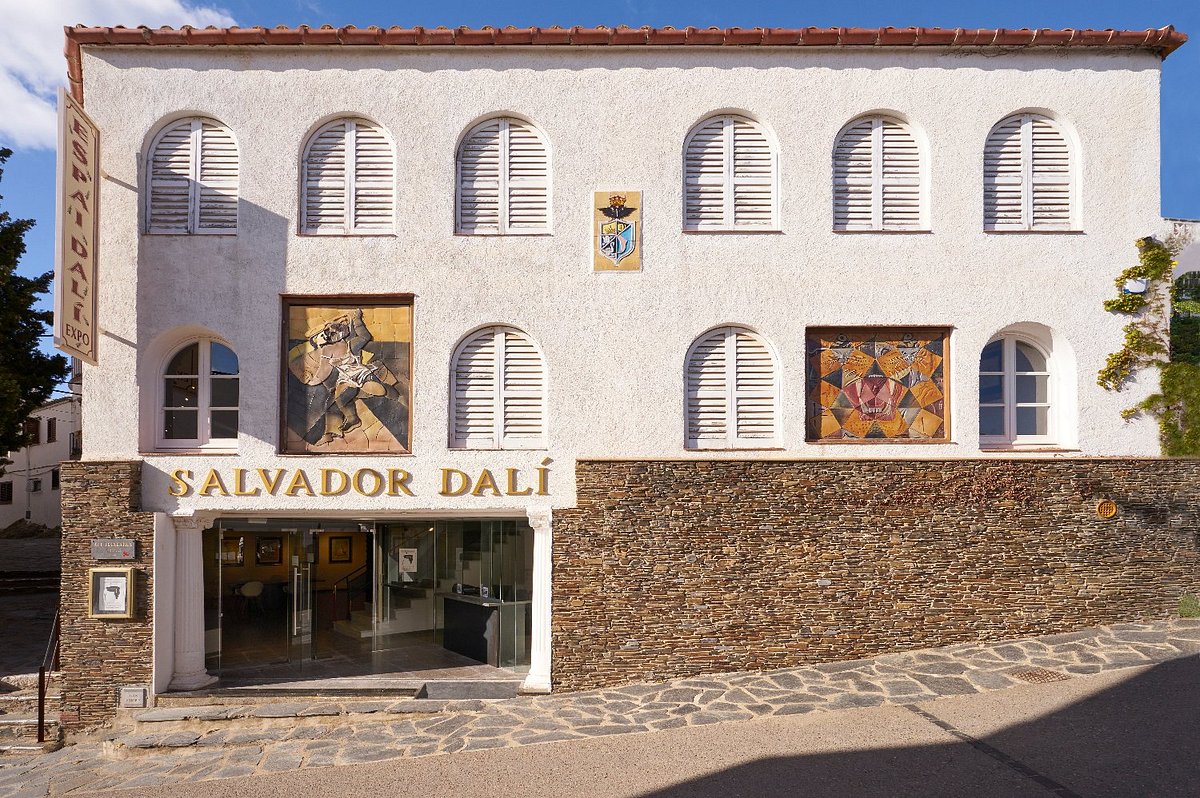 Source: www.tripadvisor.com
Opening hours: Every day from 11:00-19:00
Address: Carrer de Santa Margarida, 24, 17488 Cadaqués, Girona

#4 Espai Carmen Thyssen
One of the most famously known and visited art galleries in Costa Brava. This modern space on the coast is a center for temporary exhibitions that constantly change according to the novelty. The Espai Carmen Thyssen is the best place to sit down and immerse yourself in art. The standard ticket price is 10€ with reservation. If you can't make it to the Costa Brava, no need to worry, they also have online exhibitions!
Ver esta publicación en Instagram
Una publicación compartida de Espai Carmen Thyssen (@espaic_thyssen)
Opening hours: Tuesday to Sunday from 10:00-20:00
Address: Plaça del Monestir, s/n, 17220 Sant Feliu de Guíxols, Girona
More art galleries in Costa Brava
#1 The Municipal Museum
Located in Tossa de Mar, the Municipal Museum contains modern works of art done by artists who used to visit the area in the 1930s; as well as an important archaeological section that places man in Tossa from the Paleolithic era. In addition, from the price of 3€ you can also take a tour of this building and all of the exhibitions posted inside from all over Europe!
Opening hours: Every day from 10:00-14:00 & also Saturday from 16:00-18:00
Address: Plaça Pintor Roig Soler, 1, 17320 Tossa de Mar, Girona
#2 Museu de la Nina
This space in Castell d'Aro has more than eight hundred dolls from all over the world. The pieces are made with different types of materials, for instance crochet, ivory or leather. The great protagonist of the museum is Pepa, a cardboard doll that was very popular in the last century. The ground floor of the Museu de la Nina is dedicated to dolls from around the world; whilst on the upper floor you can see the oldest dolls of great museum value, which are part of the private collection of Neus Borrell. They are pieces from the 19th century and the first half of the 20th.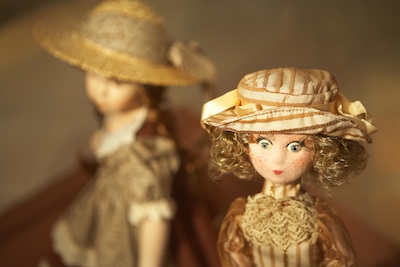 Source: www.sortirambsnens.es
Opening hours: Weekends from 11:00-13:00 & 17:00-19:00
Address: Plaça Lluís Companys, s/n, 17249 Conjunt de Castell d'Aro, Girona
Wandering through the streets and discovering the art galleries of the town is undoubtedly a must-do experience that you should take advantage of  when visiting the Costa Brava. Many people travel to the Costa Brava from Barcelona for a day trip or for the weekend.
How to get there
Car: Take the B-10 from Via Laietana, Carrer Dr. Aiguader to Exit 22; then drive on AP-7, take exit 4 and follow the N-11 to GI-614. This route will take approximately 50 minutes.
Air: The nearest airport is Girona airport. Once there you can take the bus departing every hour until midnight; however, only from Monday to Friday.
Trains: This is probably the most convenient option! Runs every 45 minutes, every day of the week. Likewise, if you need more information, you can check their website.
Planning a trip to Costa Brava and don't have a place to stay in mind? Why not take a look at the available apartment rentals on our website. Please feel free to contact us with any questions you may have.