Tossa de Mar is a city in the comarca of La Selva, in the region of Costa Brava. Located halfway between Barcelona and the French border, its closest international access is through Girona Airport. The history of Tossa de Mar starts thousands of years ago, when humans first started developing technology. In the 12th century a castle was built on the highest point of Mt. Guardi, which later was transformed into a windmill, then a lighthouse that still exists today.
Find your accommodation now!
The city is home to nearly 6,000 inhabitants spread through its 38,2 km2. Although tourism plays a large part in the city´s economy, the main economic activity is agriculture, especially the production of grapes and cork. Fishing also plays a minor part in the localeconomy, but is the mostly regarded as the main alternative in times of economic crisis. Tossa de Mar is known as the first city in the world to declare laws against bullfighting.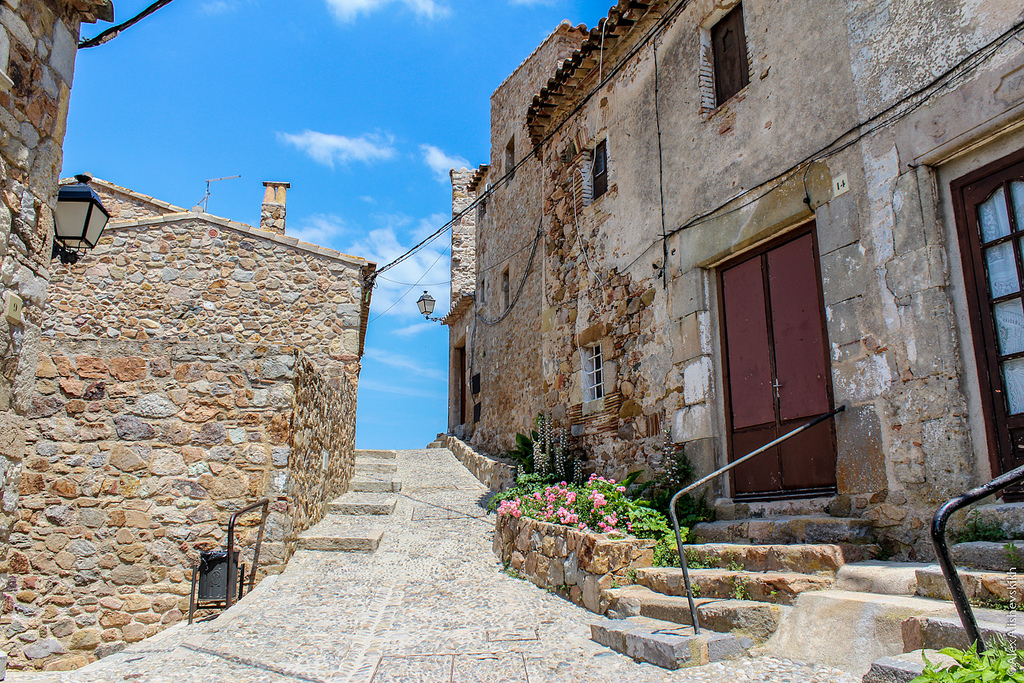 There are three beaches in Tossa de Mar:
Platja Gran: Also known as Tossa Beach, is right in front of downtown Tossa. It is almost 400 meters long and on average 60 meters wide.
La Mar Menuda: Located on the other side of the bay. The beach is equipped with of all facilities needed for the visit including nautical sports rentals. Almost 200 meters long and on average 20 meters wide.
El Codolar: Hidden from everything else, this beach is a bit harder to access, but definitely worth the time it takes to get there. It is surrounded by cliffs and is famous for its deep blue waters, characteristic Mediterranean.
Tossa de Mar has several touristic sights. One of these is the Ancient Hospital de Sant Miquel, founded in 1773. The founder of the hospital became wealthy in America and built the two-floor building to serve the poor class of the city.  Since then the region has become quite wealthy in history and culture. Another great point of interest is the historical site of the Roman Villa of Ametllers. This rural villa dates from the 1st century BC to the 6th century AD. Here you will find the remains of a roman spa, a heating system and mosaics, as well as items from the daily lives of the local inhabitants from the time. One of the main churches of the city is the Parish Church, dedicated to Vincent of Saragossa. After 20 years under construction, the sanctuary was inaugurated in 1775. The Old Town, or so-called Vila Vella enceinte, is the last fortified medieval town in the Catalan coast. Inside the old town, in the home of the former Governor, you will now find the Municipal Museum, which exhibits a collection of contemporary art from Spanish and international artists.
Featured Image: Alex Alishevskikh cc
Photo credit: Alex Alishevskikh cc