Selva is a region located near Girona in the northeast of Catalonia. Being 90km from Barcelona and only 40km from Girona, this region is the perfect place  to experience Spanish culture and taste authentic, locally produced food. Selva is located between the mountain range known as the Serralada Transversal or Puigsacalm and the Costa Brava coast, providing picturesque views for those who visit. Whether you are in the mood to relax and lounge or have a vibrant night out, there are several wonderful bars and restaurants in Selva with much to offer. In Catalan culture, eating is at the heart of any good experience and this is no different. In Selva there are many  restaurants which specialize in homemade Catalan cuisine that will take your breath away. Let us give you some useful tips on where to eat in Selva!
Restaurants
La Roca de Tossa- Tossa de Mar
With over 1,110 reviews on Trip Advisor, the majority of which are overwhelmingly positive, La Roc de Tossa is certainly a favorite with those who visit Tossa de Mar. Offering generous portions and a lengthily menu full of variety, this restaurant is a must for those who seek wholesome traditional food. Their specialties include seafood paella, fresh fish dishes and fish soup, to name but a few. Core to the operation of the restaurant is their low-cost/high-quality meals which keeps bringing people back for more. What's best is that the restaurant is family run, giving it a very "local feel" in a tourist dense location.
Address: Calle Pola, 7, 17320 Tossa de Mar, Spain
Opening Hours: 12:30-16:00/ 19:30-23:00
Agora- Santa Coloma de Farners
Located in the capital town of Selva, Santa Coloma de Farners, Agora was founded in 2011 on the basis of offering an unforgettable dining experience. Serving high quality food at reasonable prices, Agora seek to offer the best palate sensations on each dish they serve. They combine traditional food with innovative preparation and serving concepts, putting their own spin on much loved Catalan and European- wide dishes. Within their A la Carte, Tasting, Gourmet and value menus, this restaurant promises to tantalize the taste buds of every diner.
Address: 17430 de, Plaça Farners, 13, 17430 Santa Coloma de Farners, Girona
Opening Hours: 13:00-16:00/ 20:30-23:00
Lola- Blanes 
Serving fresh local produce at an extremely high standard, it is obvious why Lola has exclusively 4- and 5-stars reviews. Described as a paradise of seafood tapas, this place is truly a must-see! Lola has an excellent reputation for providing their clients with great service and plenty of attention. With an array of inventive dishes on the menu, Lola is a unique and a highly recommended place for you to visit on your travels through Spain.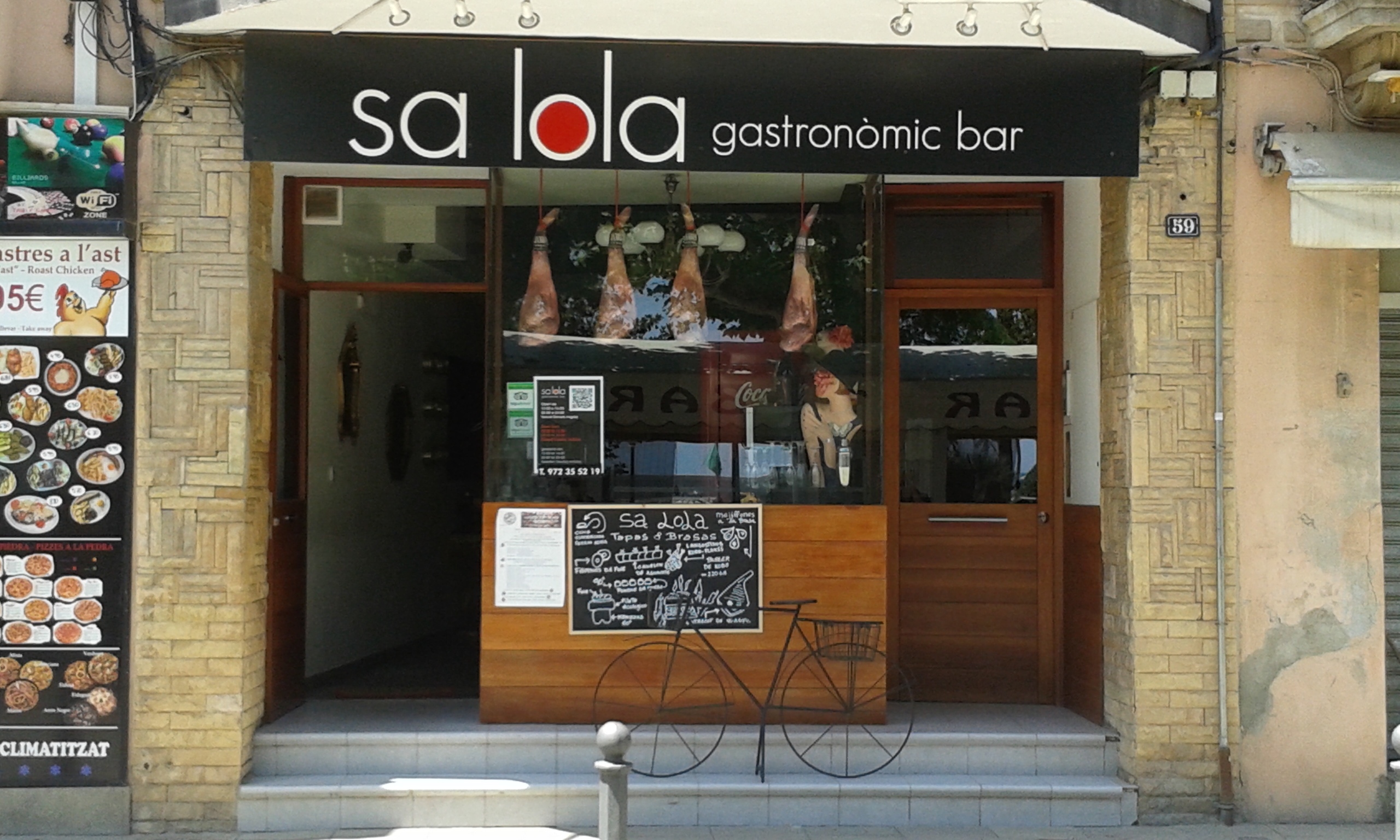 Address: Passeig Pau Casals, 59 17300 Blanes (Girona)
Opening Hours: 13:00 – 16:00/ 20:00 -23:00
El Romani- Lloret de Mar 
With sky-high reviews and a wonderful fresh menu, we recommend a meal at El Romani the next time you are in Lloret de Mar. El Romani features a small but elegant wine list to meet a wide array of flavors. Since wine is an integral part of dining in Spain, they are very proud to offer excellent local wines to their guests. The food served is very fresh and colorful, guaranteed to bring a spark of excitement to your palate. You will find a wide range of tapas dishes, plates and half portions.
Address: Sant Pere, 517310 Lloret de Mar
Opening Hours: 09:00am /00:00am
Castella Vell– Tossa de Mar
Since 1969 Castella Cell has been serving very traditional Catalan cuisine made from fresh local ingredients. Fish is notably one of the main ingredients on the menu, but they cater to vegetarians and carnivores as well! From duck magret with apple risotto, to salt cod confit in olive oil, mushrooms and smoked aubergine cream, the menu is mouth watering from the first glance! Located right next to the sea on the grounds of a castle, this is definitely a must-see! The grounds also have a covered terrace, which provide a breathtaking view to enjoy with your delicious meal.
Address: Plaça Roig i Soler, núm. 2 Tossa de Mar / Girona
Opening Hours: 12:30- 15:30/ 19:30-22:30
So, take a trip this weekend and experience some of the culinary delights that Selva has to offer!
Are you looking for a great accommodation in Barcelona? Look no further, we have what's right for you!