Selva is a region located near Girona in the northeast of Catalonia. 90km from Barcelona and only 40km from Girona, this region is a beautiful place in which to experience Spanish culture. It is located between the mountain range known as the Serralada Transversal or Puigsacalm and the Costa Brava coast. Whether you´re in the mood to relax and lounge or have a vibrant night out, there are several wonderful bars and restaurants in Selva with much to offer. Many of the restaurants in Selva specialize in homemade Catalan cuisine that will take your breath away. Let us give you some useful tips on where to eat in Selva!
Restaurants
Lola, Blanes 
Serving fresh local produce at an extremely high standard, it´s obvious why this restaurant has exclusively 4- and 5-stars reviews. Described as a paradise of seafood tapas, this place is truly a must-see! Lola has an excellent reputation for providing their clients with great service and plenty of attention. With an array of inventive dishes on the menu, Lola is a unique and highly recommended place for you to visit on your travels through Spain.
Address: Passeig Pau Casals, 59 17300 Blanes (Girona)
Opening Times- 13:00 pm – 16:00 pm, 20:00 pm -23:00 pm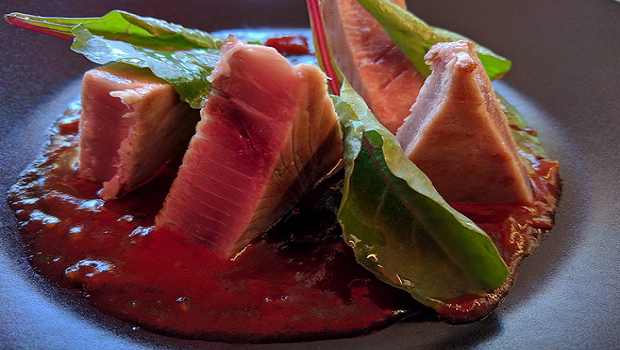 El Romani- Lloret de Mar 
With sky-high reviews and a wonderful fresh menu, we recommend a meal at El Romani the next time you are in Lloret de Mar. El Romani features a small but elegant wine list to meet a wide array of flavors. Since wine is an important part of the food and drink industry in Spain, they are very proud to offer excellent local wines to their guests. The food served is very fresh and colorful, guaranteed to bring a spark of excitement to your palate. You will find a wide range of tapas dishes, plates and half portions.
Address: Sant Pere, 517310 Lloret de Mar
Opening Times: 09:00am – 00:00am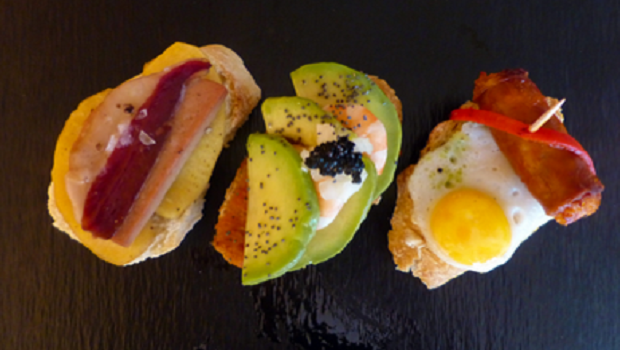 Castella Vell– Tossa de Mar
Since 1969 Castella Cell has been serving very traditional Catalan cuisine with fresh local ingredients. Fish is notably one of the main ingredients on the menu, but they cater to vegetarians and carnivores as well! From duck magret with apple risotto, to salt cod confit in olive oil, mushrooms and smoked aubergine cream, the menu is mouth watering from the first look! If you have a look at the website, you yourself will see that the food is held to a very high standard and presented beautifully. Located right next to the sea on the grounds of a castle, this is definitely a must-see! The grounds also have a covered terrace, which provide a breathtaking view to enjoy with your delicious meal.
Address: Plaça Roig i Soler, núm. 2 Tossa de Mar / Girona
How to get there:
From Barcelona to Selva the route is 90km long. The easiest way to get there is by car:
Get on B-10 from Via Laietana, Plaça de Pau Vila, Carrer del Dr. Aiguader and Exit 22
Take C-33 and AP-7 to BV-5122. Take exit 10 from AP-7
Take GI-555 and C-63 to your destination
Bus: You can use this website to help you find the best route for you.