Barcelona often has many tourists and likes to take advantage of that! This is why it offers a special Barcelona Card for tourists to enjoy free entry to museums and attractions, special discounts at many shops and restaurants and unlimited travel on public transport!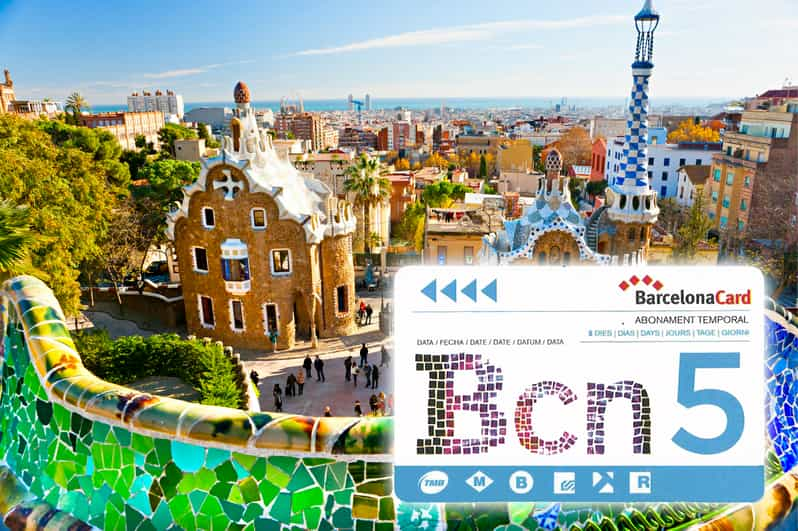 Source: www.getyourguide.es
Moreover, in this way you can save on many thing you really want to see and you can spend all your saved money to shopping and party! You can take your Barcelona Card for as many days as you like and your stay in Barcelona will be amazing. For more offers for things to enjoy in Barcelona, take a look here!
Find your accommodation now!
What is the Barcelona Card?
Moreover, the Barcelona Card is a tourist pass that includes a public transport pass and free access to over 25 attractions in the city capital. In the same vein, it also offers discounts to over 70 museums, monuments and restaurants! The Card also includes a practical guide with information on the most visited landmarks and a small map to get around Barcelona.
However, the tourist pass "Barcelona Card" also offers discounts for the city's main tourist attractions like the world-known Sagrada Familia, La Pedrera or Camp Nou and the Palau de la Música Catalana. It also includes discounts for the Golondrina boat tour, a boat ride along the city's old port. Even if it looks like a credit card, is really easy to purchase and use; and moreover helps travelers save time and money during their holiday!
Where do I buy the Barcelona Card?
Cards can be purchased, for instance, at tourist information offices in Barcelona (full price) or online (discount) prior to your trip. In addition, if you buy it online you don't need to worry about it expiring given that the Card is activated on the first use.
The price of the Barcelona Card depends on how many days you're spending in the city. You can either choose:
Three-day pass: € 46; Children from 4-12 years old: € 22
Four-day pass: € 56; Children: € 28
Five-day pass: € 61; Children: € 33
What the Barcelona Card includes?
Of course that the Barcelona Card is worth purchasing if you are planning on making a touristic visitation through the city's main attractions while getting around the city on the main means of transportation fast and practical. The Card includes free entry to most of Barcelona's landmarks, and more advantages such as:
Free admission to a number of museums and attractions; including the Museum of Decorative Arts, Natural Sciences Museum, and the Botanical Gardens
30% discount on guided walks around the Gothic Quarter or Picasso's bohemian Barcelona
Discounted entrance for 26 museums and places of interest; including the Picasso Museum, the church of the Sagrada Familia, the Joan Miró Foundation, the Perfume Museum, and the Museum of Contemporary Art
Discounts at selected restaurants, bars, cultural venues, clubs, and shops
Unlimited use of public transport in Barcelona; including the metro, city buses, and suburban train network
Use of the airport train and tram
A guide; available in Catalan/Spanish/English or French/German/Italian, containing information on Barcelona's main sightseeing areas
A map of the city's metro network
Information about all the participating outlets
How do I use the Barcelona Card?
In addition, using the Barcelona Card is quite easy. First, the Card needs to be activated for your first use of it; for example on public transport or at the entrance of one of the participating attractions. In the same vein, you need to keep in mind that the Barcelona Card is valid for consecutive days – not 24-hour periods. For example, if you activate a 5-Day Barcelona Card on Monday at noon, it will expire on Friday at midnight.
Enjoy your Barcelona Card before it expires!
Are you planning a trip to enjoy the best from Barcelona? Let us help you find the best ACCOMMODATIONS for you; don't further hesitate to visit our website or contact out!