It seems like there is no limit to how popular running (or as the locals say ¨footing¨) can be. In the last few years, the number of runners and road races in Barcelona has increased significantly. Almost every neighborhood has its own race, normally 10 km (some also offer a 5 km option). The official marathon of Barcelona takes place in March every year.  Two other very popular events are the "Cursa de Bombers" and the "Cursa el Corte Inglés".
If you suspect that you would not enjoy Running in Barcelona alone you can join Nike + Run Club, every Thursday at 20.00 at the door of the Nike shop on Passeig de Gracia. Yet another interesting option if you´re new in town or just visiting, could be sight-running with Barcelona running tours. A local runner guides guests through their home city while sharing facts, history, and anecdotes with the participants. During the tour, the runners stop by the many sights to receive information and take photos.
Favorite running routes:
Carretera de les Aigües:
Located in the natural park Collserola, this 17km dirt track goes from Esplugas to Tibidabo, with plenty of access points from Sarría, Bonanova, and Pedralbes. Due to its length, you get a great variety of routes so that you don´t get bored by always taking the same way. In general, the closer you get to Esplugas, the fewer people (and dogs) you are bound to meet, especially during the weekends. From Carretera de les Aigües you have some of the nicest views of Barcelona and the air is much cleaner than in the downtown. With many route variations and amazing views, we recommend this as one of the best running routes in Barcelona!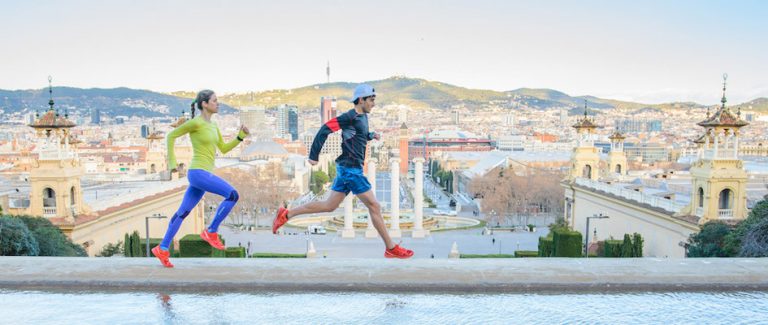 Ciutadella Park:
Located in the heart of the city of Barcelona, Ciutadella is a nice green spot for those who prefer running on dirt. The park's central location, just northeast of the Ciutat Vella means it is easily accessible to all runners, it is also known as the "lungs of Barcelona". There is one marked circuit of 2.135 meters but you can also easily do your own thing since there are many lanes to choose between. With the park spanning over 280,000 meters squared, there is no limit to the routes you can choose! The best time to visit Ciutadella Park is in the early morning or evening, as it is normally crowded during the daytime, especially during the summer. If you´re looking for accommodation near the park, check out our Apartments in El Born.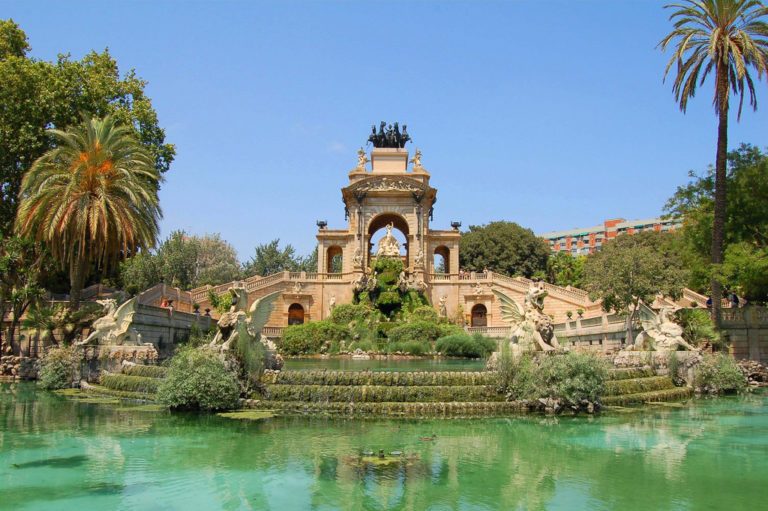 Montjüic:
Montjüic also offers several circuits, both on dirt and asphalt. Depending on the path you choose you can run into cultural hotspots like the Castle of Montjüic, the National Art Museum of Catalonia, the Calatrava Tower, the Olympic Stadium, or the Olympic pools. At various spots, you will also have some fantastic views over Barcelona. To stay near Montjüic, take a look at our Apartments in Sants-Montjüic.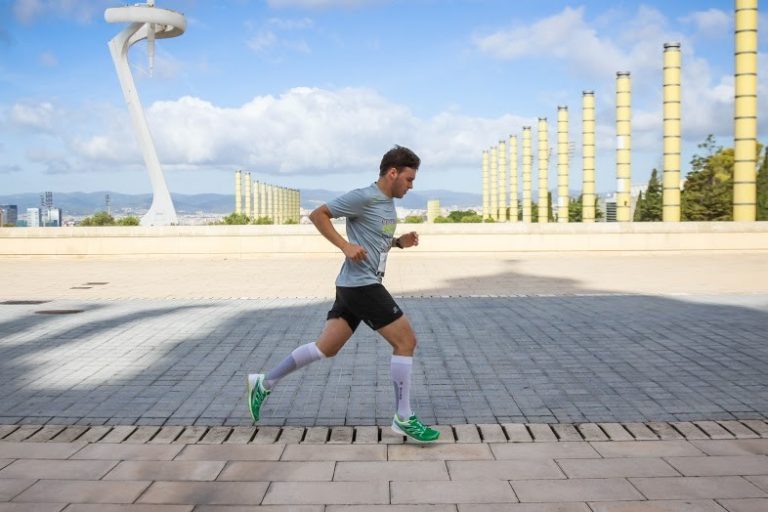 Diagonal:
This urban circuit goes from Plaza Francesc Macià to the Cervantes Park, where Diagonal ends. One way is 3.530 meters long. There are plenty of traffic lights and the surface of the road is asphalt. This route is perfect for incline training as you can get an elevation gain of 116ft over 2.95 miles, rare in the mostly flat city center.
Diagonal Mar:
This 2.600-meter circuit goes from Plaza del Glories until the end of Diagonal, where the beaches begin. You can either go back and forth or continue along the sea. This part of Diagonal is newer and nicer, with fewer obstacles than the part uptown. If you are looking for accommodation in this very peaceful area of Barcelona, check out our Apartments in Diagonal Mar.
Parc Güell:
Parc Guell offers not only fresh air, calm conditions hidden from the rush of a city and various grades of a route but also cultural delight alongside the running activity. The 2,5 kilometers long route will take care of good feeling after completing it, as you will also need to make efforts to handle all the parts. In the end, stop at the famous terrace with one of the best views of the city!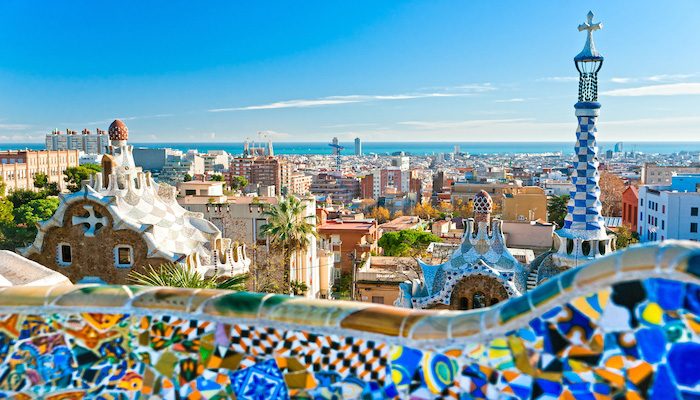 Along the sea, from Forum to the W Hotel.
If you run there and back you have a nice 10km route. You can either run in the sand on the beach or on the asphalt promenade alongside it. Just like in the park Ciutadella, the best hour is early morning or evening where you can watch the sunset. Here you can pass through Platja de la Nova Icària, Bogatell, and up to Mar Bella.  A big plus is that you can take a refreshing swim once you have finished.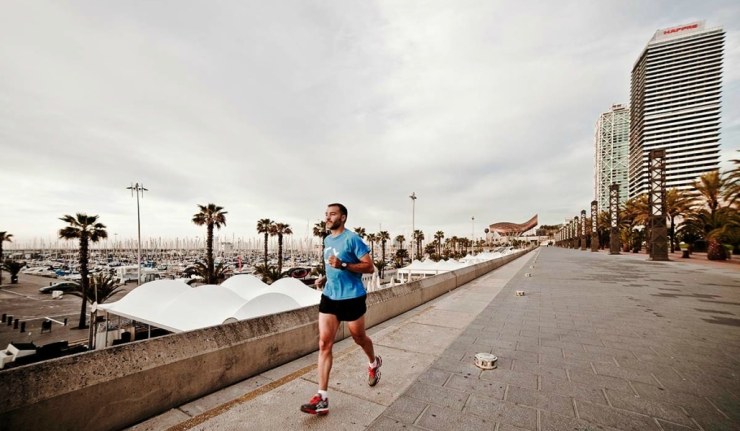 Running Tracks in Barcelona:
With all these options there are many to choose from, but if you prefer running on an actual track, there are many around the city to choose from! Along the beachfront, there is Pavelló de la Mar, and Barcelona Atletisme where you can run or even join an athletics club.
Do not hesitate to visit our BLOG to gain more inspiration and information from various topics about Barcelona!
Photo credit: barcelonasecreta.com, sportvicious.com, nike.com, vamosacorrer.com, runbcn.com