A single shot of espresso, like a bittersweet bullet to the heart. A frothy cappuccino, like a warm embrace. Coffee is a magical thing and in Barcelona it is normal to take a moment to enjoy it, be it in private during a quick lunch break or while catching up with friends. The city is full of picture-perfect plazas, perfect for sitting out in the sun and shooting back a cortado (a local favorite of espresso with steamed milk). But there are also several fantastic coffee shops specialized in brewing your favorite coffee creations. We have put together a list of the 3 Best Cafes in Barcelona, each known for talented baristas and friendly service.
Find an accommodation now!
Satan's Coffee Corner
At Satan's Coffee Corner you will find one of the best grinds in town. Tucked away in the labyrinth of narrow winding alleys that make up the historical Barrio Gótico, this charming "hipster" cafe presents a new approach and fosters a deeper appreciation for good quality coffee. Choose between their regular espresso-based coffee drinks (the classic espresso, Americano, cortado and flat white) or a filtered coffee. Their cold brew is also very popular. Or perhaps you prefer an Aeropress? Don´t know what that is? Ask one of the friendly baristas! Other drinks include grapefruit soda and kombucha fermented tea. To go with your coffee, choose one of their delicious house-made pastries (cookies, donuts, scones), pressed sandwiches or salads.
But be advised, the house rules state that there is "No Decaf. No Bullshit. No Vanilla. No Wifi. No Fun for Children". Cool enough for you? Then check it out! Looking for a place to stay nearby, so that you can have your Satan´s fix every morning? Then check out our Apartments in Barrio Gotico!
La Casa de la Paraula
For true bookworms we recommend La Casa de la Paraula, a café and bookstore that offers a peaceful, quiet place in which to enjoy some alone time. It´s the ideal spot if you want to catch up on reading, or if you want to work, write or draw. The place holds a special cultural importance to many famous critics, who choose it as a place to gather and exchange ideas. The venue also hosts art exhibitions and book signings quite often. What goes better with a good book than a nice cup of tea? Or perhaps a coffee? Or wine? La Casa de la Paraula boasts an excellent cafe in which they serve breakfast, snacks, homemade pastries and a wide range of drink options.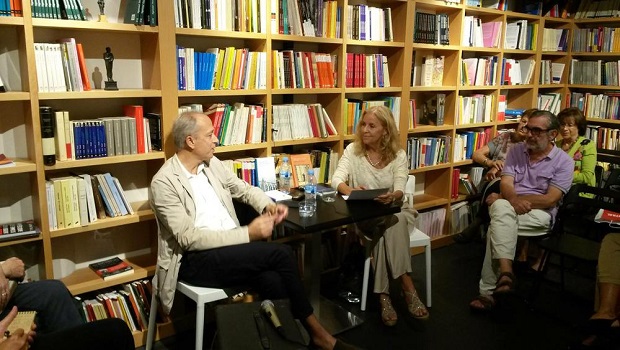 So sit back, relax, and enjoy a moment of quiet contemplation with a good novel and a nice cup of coffee, expertly brewed. Want to stay close-by? Then take a look at our elegant Apartments in Eixample!
Spice Café
Tucked away in a side-street off the bustling restaurant row Carrer Blai in the Poble Sec neighborhood, Spice Café is a charming little café and cake shop that has earned the reputation of having one of the most delicious carrot cakes in the city. Many travel far and wide to taste one of their signature cakes, all baked fresh in-house with high quality and preferably local, ingredients. Besides their famous carrot cake, other popular favorites include their cheesecake, kiwi cake and pound cake. If you´re in the mood for something savory, they also offer a nice variety of bagel sandwiches and quiches as well. Their drink list includes all types of coffee drinks, teas, ice teas, infusions and juices to go along with the delicious food.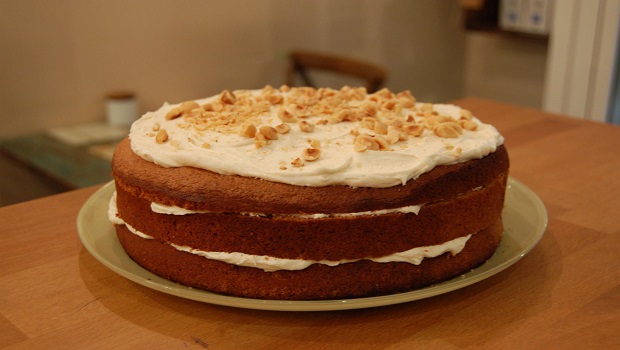 Their portions are very generous, ideal for sharing, and the ambience is perfect for spending quality time with friends after work. Looking for somewhere to crash after a delicious slice of cake and tea? Check out our Accommodations in Poble Sec to find the ideal place for you!
We hope you have the chance to try out one of our Best Cafes in Barcelona!