Girona city in Costa Brava region
Why Girona?
When thinking about beautiful beaches in Barcelona, the BARCELONETA and NOVA ICARIA BEACH comes first to mind. But if you have more time in Barcelona and you would like to get away a bit from the crowdedness of the city, you definitely need to go to Costa Brava, one of the most beautiful coastal regions in the world. Although, Costa Brava is much more than its wonderful beaches.

There are several places abundant with history and the culture of the area. Girona is a city in the agglomeration of the famous Costa Brava. This Spanish municipality is the capital of the homonymous province and the region of Gironés. The city is situated just 100km north of Barcelona, 40 minutes away by TRAIN. It is one of the largest Catalan cities with almost 100,000 inhabitants that live in an area of 39,14 km2.
A little history of Girona
GIRONA was originally called Gerunda by its first inhabitants, the Iberians, and later by the Romans as well. It is located in the confluence of three main rivers (the Onyar, Guell, and Ter Galligants). Also, the region is 70 meters above sea level and close to both the Mediterranean Sea and the Pyrenees MOUNTAINS. This strategic positioning attracted many people back in the day. In the 1900s the city experienced a boom of artistic movement that earned the reputation of being the second capital of culture in Catalonia (after Barcelona). In the 1950s, after the traumatic period of the Spanish Civil War, the city started its slow economic recovery, and large numbers of immigrants from the south of Spain arrived.
What to see in Girona
Girona is easily accessible by TRAIN. Therefore it makes the city a popular spot for a DAY TRIP for visitors staying in ACCOMMODATION IN BARCELONA. As a city rich in history and culture, it is a great place to explore.
# 1 The Cathedral
The Cathedral, once used by the Moors as a mosque, was entirely rebuilt after their expulsion. The current building is a stunning example of Catalan Gothic architecture. Another famous sight is the Old Fortifications, whose walls were built by the Romans in the 1st century BC and have protected Girona throughout the years from invaders. Additionally, you will find the Church of Sant Feliu. Its 18th-century façade style make it one of the most emblematic buildings of the city. Another beautiful CHURCH to visit is the Sant Pere de Galligants, a very popular attraction.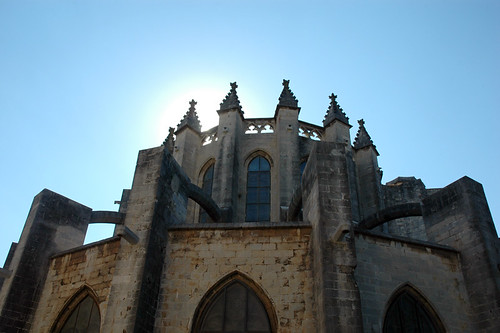 Opening hours : Sat (10:00am-6:00pm) Sun (12:00pm-6:00pm)
Address : Plaça de la Catedral, s/n, 17004 Girona
# 2 Jewish Heritage Museum
Independence Square, named after the War of Spanish Independence against Napoleon, is one of the most famous squares of Girona. Just a few minutes away you will find the Cases de l'Onyar, or Houses of the Onyar. This group of houses was built many years ago and is a splendid example of Mediterranean architecture. The most famous MUSEUM of the city is the Jewish Heritage Museum. It highlights the history of the Jewish community, especially in Catalonia.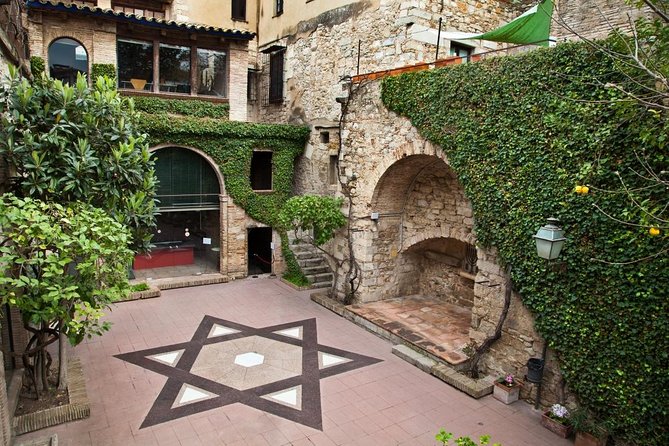 Opening hours : Mon-Sat (10:00am-6:00pm) Sun (10:00am-2:00pm)
Address : Carrer de la Força, 8, 17004 Girona

Where to eat
While walking and sightseeing through the city, you can stop for a moment and enjoy the environment and the surroundings. You can also taste delicious dishes at the best restaurants at a reasonable price.
# 1 Fenix Restaurant and Tapas Bar
Fenix Restaurant and Tapas Bar is famous for its Spanish and Mediterranean cuisines. Going out for TAPAS at this place can guarantee good food and an excellent service experience.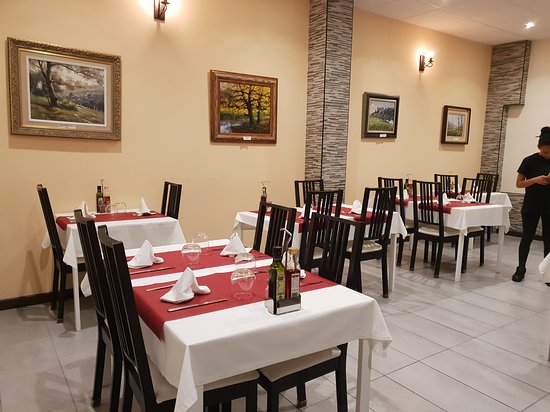 Opening hours : Mon-Sat (8:00am-5:00pm) Sun (12:00pm-5:00pm)
Address : Travessia de la Creu, 5, 17002 Girona
# 2 La Bombonera
If you develop a sweet tooth, La Bombonera is a good choice. Also, you can enjoy the view of the beautiful cottages on the riverbank of the Onyar river while eating delicious ICE CREAM. They also provide vegetarian, vegan and gluten-free options, so everyone can enjoy the unique-tasted desserts.
Opening hours : Mon-Thu (2:00pm-11:00pm) Fri (2:00pm-12:00am) Sat (12:00pm-12:00am) Sun (12:00pm-11:00pm)
Address : Plaça de la Independència, 17, 17001 Girona
# 3 La Vedette
The La Vedette restaurant with high-quality standard, attracting crowds who would like a GOURMET experience but at an affordable price. They serve a variety of French meals that range from crépes to fondues .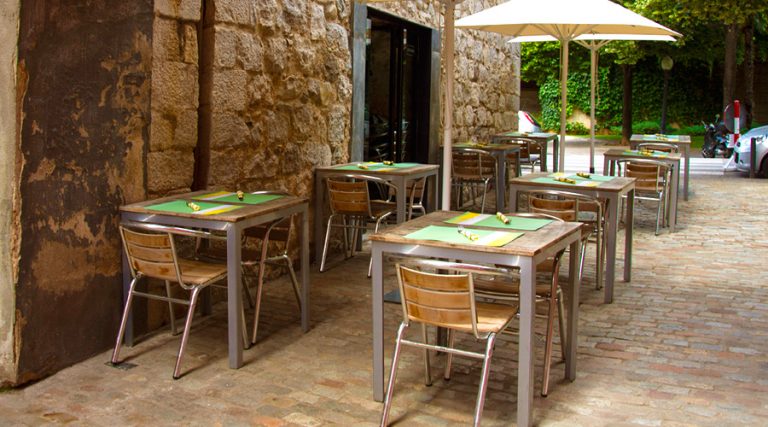 Opening hours : Mon-Wed (7:30am-11:30pm) Fri (2:00pm-12:00am) Sat (12:00pm-12:00am) Sun (12:00pm-11:00pm)
Address : Carrer de la Barca, 17, 17004 Girona
# 4 Restaurant Occi
Restaurant Occi is also an affordable and highly recommended option. For having a nice dinner with your loved ones, this restaurant is a good choice.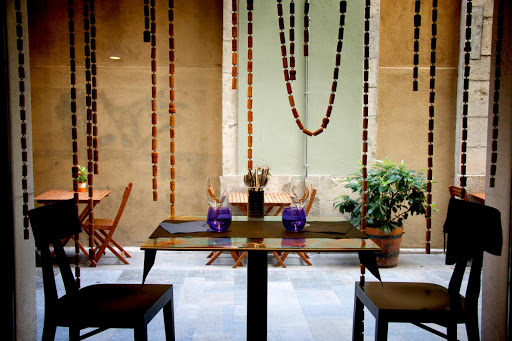 Opening hours : Mon-Sat (1:00pm-3:30pm / 8:30pm-11:15pm)
Address : Carrer dels Mercaders, 3, 17004 Girona

How to get there
Train: Girona has a good connection from the Barcelona-Sants railway station.

Where to stay in Girona
Just a short ride away from Barcelona, Girona city is a wonderful place to get away from the hustle and bustle of the Catalan capital. Relax in a plaza with a cup of coffee and a good book or take a walk around the famous cathedral and historical buildings nearby.
For the perfect accommodation, book one of our fabulous APARTMENTS IN GIRONA.