Catalonia Trip Barcelona Costa Brava? Don't panic, our team sought the activities and events not to be missed during this warm weekend! So, ready to enjoy thoroughly? Read on!
 August 2nd, 2019
Clubs
What is most attractive about the NIGHTLIFE in Barcelona is its variety, of course. You have a unique opportunity to experience several nightclubs in this city that play every kind of music you can think of. If you still don't know what to do this weekend on Friday or Saturday night, check out the list of our favorite party venues. Make the most of the weekend and explore what Barcelona has to offer!
Surround yourself with breathtaking views of Barcelona's skyline and beaches while dancing to the freshest House Classics at ECLIPSE, Barcelona's most elegant club. Get your dancing shoes ready for the Friday night spent at the top of W Barcelona Hotel!
Friday's Loyalty party at OPIUM welcomes you with fresh beats by DJ Alemany and Dany Cardenas. Opium is one of the trendiest clubs in Barcelona, which hosted big names of the music scene such as Avicii and David Guetta.
Haven't you been to SUTTON before? Then you're missing out on a lot. Club Sutton, is located in Eixample, close to Avinguda Diagonal and it's easy to get there. This Friday is A La Mode with DJ Carlos Ramos and Alberto Martin!
 Live Flamenco Music with Tapas
This Friday, August 2 from 8:30 p.m. to 11:30 p.m., you have the chance to feel the real Spanish vibe with the well-know flamenco dance. Flamenco (or with a Spanish pronunciation: [flaˈmeŋko]), in its purest sense, is a professionalized art-form based on the folkloric traditions of Andalusia. Flamenco is more than a style of music, it is a language and a culture. Flamenco is a difficult form of art which transmits passion in each of its three components: song, dance and music. It is also a living art that represents a way of perceiving and interpreting life. On November 16, 2010, UNESCO declared flamenco one of the Masterpieces of the Oral and Intangible Heritage of Humanity. So, come and enjoy the best Flamenco music with the duo of Ezequiel and Ana live in the heart of Barcelona! By the way, all accompanied by a wide selection of gourmet tapas.

Calle de la Reina Cristina 10, 08003 Barcelona


 20h30 – 23h30


 Free
 August 3rd, 2019
Clubs
What better way to Carpe Diem a Saturday without going to the CLUB CARPE DIEM and have a crazy night full of adventures with your friends? Don't forget to bring your most comfortable shoes as you'll probably be dancing all night long to the best house beats!
You can't miss Saturday night at OAK! Dance all night to the mix of fresh music and commercial hits of all kind until your feet hurt. See you there!
Last but not least, don't miss SHOKO this Saturday! As always, you can expect the best hip-hop and R&B music at Shoko. Don't forget to sign up on the LIST for free entrance before 1.30 am!
Don't forget that you can sign up for the guest list HERE to get free access to those clubs!
 Taste Food Tour in Gótico
Barcelona has a culinary experience for every visitor. The city's first gastronomical tapas tour, The Barcelona Taste is about food. And lots of it! On this 2-3 hour food tour, there are 3-4 stops in small food establishments in the Gothic neighborhood of Barcelona. The venues range from high-quality specialty shops to home-style tapas restaurants, each one with its own scrumptious specialties for you to taste. A knowledgeable and very friendly guide will safely lead you through this labyrinth of a neighborhood, all the while sharing stories about Barcelona life, food, and history. You will enjoy all the cuisine, and due to the small size of the group, you will also enjoy a more personal, relaxed experience.

 Gothic Quarter, Barcelona


 19h00-22h00


 99.87€
 Trip to Costa Brava
If you want to get away a bit from the capital, you need to go to Spain's most wonderful coastal region, Costa Brava. Now, you have the chance to trip to Tamariu + Aiguablava to experience the real beaches in Costa Brava. The Costa Brava is the most beautiful part of the Spanish coasts, from the north of Barcelona to the borders with French, where the best beaches of Catalonia are located. Tamariu is an ideal place where families and friends who want to spend a perfect day of sun and sea. In Tamariu you can see the contrast of the bustle that forms on the beach in the summer season with the tranquility of the waters that bathe its beach. In Aiguablava, you will enjoy the charm of the green natural environment and the intense blue of the Mediterranean Sea.

 Meeting point: Plaza Espanya


 9:30 – 21:00


 25€ (includes the return bus ticket and the guide)
 August 4th, 2019
 Vermut & Music
Vermouth is not just an aperitif that you order in most Spanish bars – it's also an activity which brings together people. While drinking this cold and nice beverage, you have a good time with your friends which makes you feel just like a local in Barcelona. If you are more interested in the types of Vermouth and how Spanish people drink Vermouth, let's check out the video above, from which you can also gather cool information about some Spanish secrets of this drink and all the attitude how they are into in it. On Sunday at 12.30 pm, the Mimosa Garden of Mandarin Oriental, Barcelona becomes a stage where musicians of different styles and formats offer exclusive concerts at the time of vermouth. With this attractive artistic proposal, Mandarin Oriental, Barcelona continues to open its doors to the city and reinforces its commitment to quality culture and music. Live music in a unique environment. Every Sunday from 12 to 14 hours (concert from 12:30 to 13:30 hours).

Passeig de Gràcia,, 38-40, 08007 Barcelona


12h30 – 13h30


18€ (with Yzaguirre Vermouth and appetizer included)
 Fleadonia Market
Barcelona is famous for its good-quality food markets but here is much more! Wandering around and exploring new places in Barcelona is always a great thing. While strolling through beautiful places, it's good to stumble upon new little treasures, like markets where you can buy things for your beloved ones or for yourself to have some memories for the future. Fleadonia is the most ravishing second-hand and vintage market in Barcelona. It is celebrated every first Sunday of the month in the Plaza de la Filmoteca in the district of El Raval, and you will find second-hand treasures at pretty cheap prices. Always collect, reuse and buy second hand.

Plaça Salvador Seguí (Liceu, L3)


from 10h00 to 20h00


Free
And Don't Forget!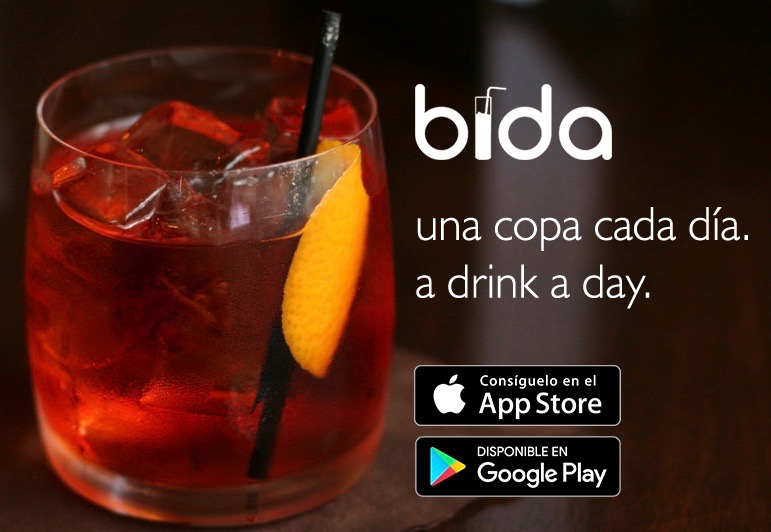 Drink-a-day is already a well-known concept in New York City and Los Angeles. It has landed in Barcelona too, where the after-work culture is a growing trend, people are social and love to go out and enjoy a great time with friends. This new concept here in Spain is called Bida and is a subscription-based app that gives its members a FREE DRINK EVERY 3 HOURS at the bars of their choice. Bida is the perfect tool to help visitors and find the ideal place to enjoy incredible drinks. Do not hesitate and download the app today!
For all Barcelona-Home clients, we have a special offer:
When signing up, type the invite code "BCNHOME18" to get your first drink for free. After that, subscribe and get the following offers:
A 1 day VIP pass for €4.99
A 3 day VIP drink pass for €9.99
A 7 day VIP drink pass for €14.99
A 30 day VIP drink pass for €29.99