Top 5 Restaurants in Costa Brava
Costa Brava is known to be one of the most beautiful places in Spain. The romantic and gorgeous coastline has some of the most beautiful beaches in Europe, luxurious hotels and amazing food. If you are planning to go on a trip to Costa Brava, then this is the foodies paradise. Did you know that Costa Brava has one of the highest concentrations of Michelin-starred chefs in Spain? Although there are many great restaurants in Costa Brava, in this guide I'll list 5 restaurants that are exceptional and that will give you a foodie experience you won't forget!
Sa Rascassa
If you are looking for a cosy and exclusive restaurant behind a romantic wall garden, then Sa Rascassa is the perfect place to go. It's located in Cala d'Aiugafreda, close to the beautiful ocean. Not only do they serve amazing Catalan food, but they are very known for having fresh and delicious seafood. If you go to Sa Rascassa, don't forget to try their chocolate desserts. It's a must!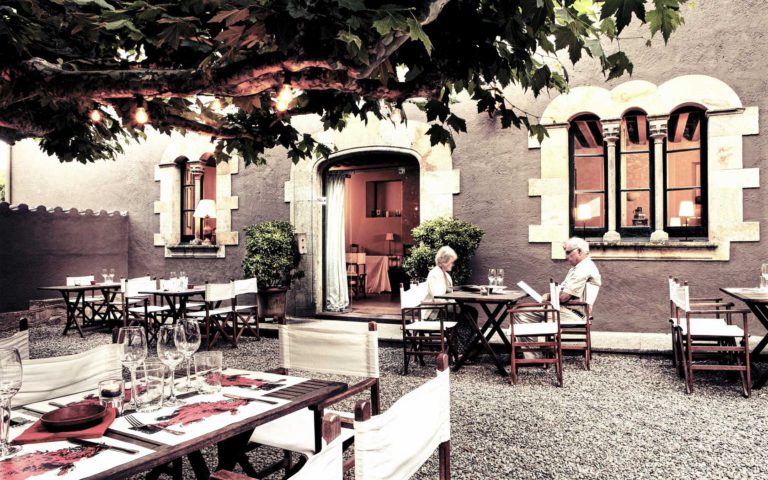 Address: Cala d'Aiguafreda 3, 17255 Begur
Contact: +34 972 622845
Price: 35€
Opening hours: Lunch 1.30-3.30 pm. Dinner 8.30-11pm.
El Jardin
Restaurante El Jardin is a cosy and spacious restaurant that has an amazing interior and a great service. El Jardin is located in LLoret De Mar close to the beach and is mostly known for it's amazing paella and seafood dishes. So if you are planning a visit to Costa Brava, then El Jardin is a must. How about the a prawn sallad for starters or the chicken croquettes? Have in mind that El Jardin has a nice atmosphere and attracts many locals.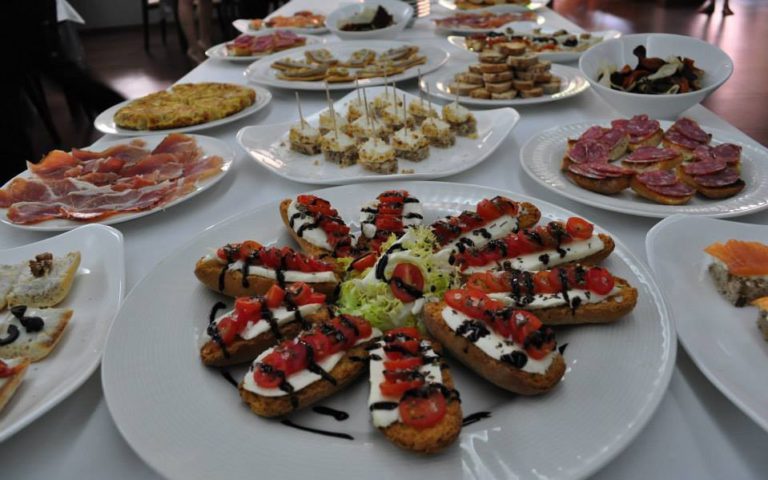 Address: Calle Areny 19, C/Cunill i Sala, 22, 17310 Lloret de Mar, Spanien
Contact: +34 972 36 66 82
Price: 18€
Opening hours: Every Day 13:00–16:00pm, Friday, Saturday and Sunday 20:00–00:30pm
Can Kai
This amazing Japanese fusion restaurant has authentic dishes and will provide you a fabulous dining experience. At Can Kai, you will walk in to a beautiful old building in a small town, located in Begur. Each dish has it's own taste and will be presented to you with delighted flavours and styles. If you've never tried Japanese fusion earlier, then I'll present to you some of their dishes. Perhaps some edamame beans, gyozas, tataki, tempura rolls or why not try the sashimi salmon?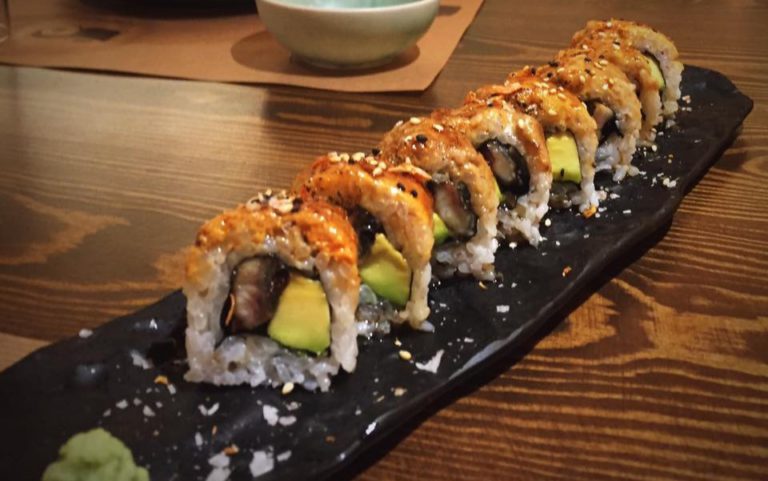 Address: Carrer de la Concepcio Pi Tató, 3, 17255 Begur, Girona
Contact: +34 972 62 35 60
Price: 20€
Opening hours: Monday 19-00pm, Tuesday-Thursday, closed, Friday, 19-00pm, Saturday-Sunday, 12-16pm and 19:30-00pm
Pa i Raim
In the small town of Palafrugell, you can find Pa I Raim, a cosy and family owned restaurant located on a hidden side street. Enjoy the large and pleasant garden and take a look at their menu based on local products. This restaurant serves fine dining, with amazing palamos shrimps for main course. And there's always some room for chocolate brownie for dessert. Pa I Raim will give you an amazing food experience and most of all – a friendly service!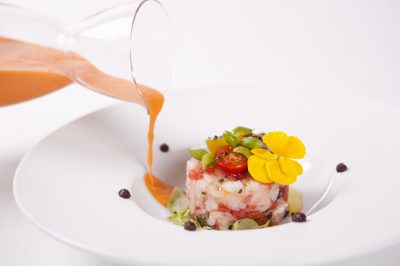 Address: C/ Torres Jonama, 56, 17200, Palafrugell Spain
Contact: +34 972 30 45 72
Price: 25€
Opening hours: Lunch 1.30pm-3.20pm, Dinner 8pm-10pm. Closed Mondays, Tuesday and Sunday evenings
Tragamar
The pastel coloured buildings outside Tragamar, located in Palafrugell is a fancy restaurant which offers Mediterranean dishes as well as Asian fusion options. Tragamar is located just steps from the sand which gives you an amazing view from the dining room towards the beach and the terrace. Tragamar has dishes on the menu such as fresh fish, tuna carpaccio, traditional fresh pasta or grilled prawns.

Address: Platja del Canadell s/n, 17210 Calella de Palafrugell
Contact: +34 972 614 336
Price: 20€
Opening hours: Monday to Wednesday: 1pm to 4:30 pm, Friday, Saturday and Sunday from 1pm to 4:30 pm, 8 pm to 11:30 pm, Closed on Tuesdays
Looking for an apartment in Costa Brava? Check out our SPECIAL DEALS ON APARTMENTS all over the city with Barcelona Home!