The City of Barcelona is filled with activities to do and sights to see. Whether it be the vibrant nightlife, the beautiful beaches or the architectural magic of Gaudi, the range of activities will delight you. Let us guide you through the top 5 fun things to do in Barcelona.
Bosc Urbà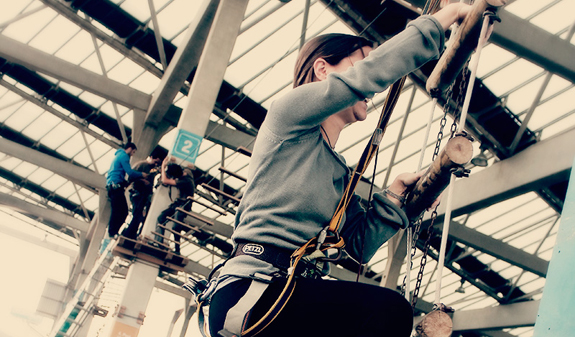 Whether you have kids or not to bring along with you, you will be happy to go to Bosc Urbà and to discover its multitude of attractions. There is something to do for everyone; children and adults!
Since we all have different needs and capacities, the Bosc Urbà Park proposes different circuits. There is the orange circuit which is destinated for children from 3 to 8 since the highest platform does not go above 1.5 meters. It is the less difficult circuit you can find. The blue one is for children starting from 8 years old. The platforms are 4 meters high above the ground. And, last but not least, for the more adventurous, there is the red circuit. The platforms are 6 meters high and there is a zip line of 120 meters long.
Barcelona being a busy touristic city, queuing for attractions can be long. However, you can book in advance with us a package of 17 euros where you will have access to these 3 circuits for the whole family and spare all troubles! However, you might wonder what if you book in advance and it rains the day you bought your tickets on? (Because yes, sometimes it happens in Barcelona). Well, do not worry since because if its rains, you will still be able to go since the park is covered!
Check out our website to find the best Apartments in Poblenou!
Tibidabo Amusement Park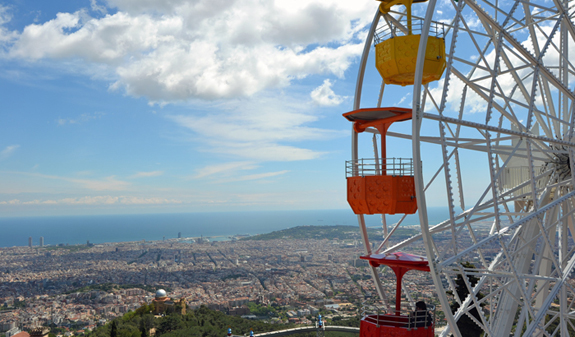 This park is an emblematic place of Barcelona located on the Mount Tibidabo, the highest point of Barcelona at 512 meters. The amusement park is the oldest in Spain and one of the first to open in the world. From children to adult, everyone can find something to do. Indeed, it counts around 25 attractions on 6 levels.
On the first one, you will be able to enjoy family activities such as El Mina d'Or, El Castel Misterios, or the traditional pirate boat. On the next level, there is a 4D cinema but also more challenging attractions such as the flying swings, Diavolo. The third level is only accessible for the amusement park technicians.
On the level 4, there is a haunted hotel and bumper cars for kids but also a version for adults. Afterward, you can expect more laid back activities, such as shows, the automate museum and the mirrors room. Finally, on the last floor, you will be able to enjoy the view thanks to the big wheels and the Avió plane, one of the park oldest attractions.  You can book here online with us for 25,65 euros per person and have access to all the attractions of the park.
Want to stay close-by? Then take a look at our Apartments in SARRIA-SANT GERVASI
Port Aventura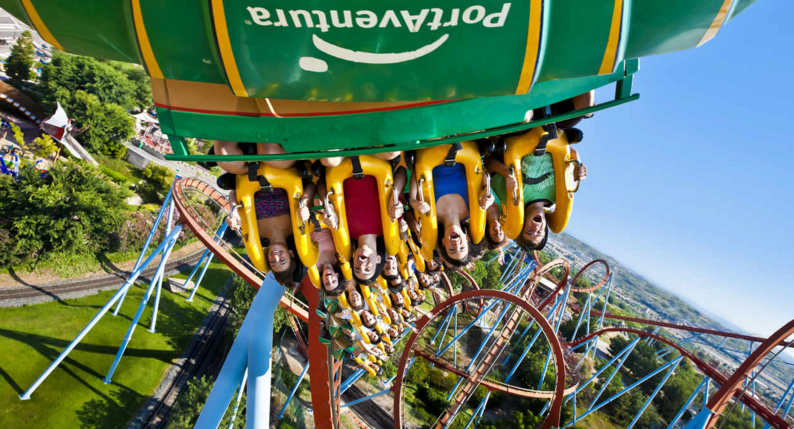 Looking for an adrenaline rush? Then, Port Aventura in Salou is the amusement park for you! Located on the Costa Dorada, less than an hour from Barcelona, Port Aventura is the attraction park to go to when visiting Catalunya. The park has made a name for itself and is now considered one of the top 10 best amusement parks in the world thanks to its 37 rides.
You will be able to enjoy a complete change of scenery thanks to its 5 universes such as Far West, China, and Mexico for instance. You can also do aquatic activities at the Costa Caribe area such as rafting and wave pool but also discover more than 4300 tropical plants. If you are looking for somewhere for the night, you have the possibility to stay there on the set and travel to these different universes for a short moment. For 68 euros you can book here with us your bus journey to Port Aventura from Barcelona and a day entry to the park. You also have the option to do a combo with Port Aventura and Camp Nou and visit the Museu del FC. Barcelona.
Want to stay close-by? Then take a look at our Apartments in Tamarit!
Paddle Surf and Kayak excursions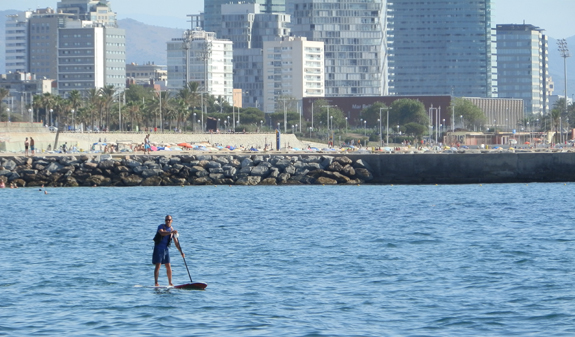 Barcelona is a city where you will be able to do all sort of activities even nautic ones. Indeed, thanks to its location on the Spain's cost, you can enjoy doing paddle surf and Kayak excursions on the Mediterranean sea.
You can expect to receive a brief explanation of paddle surfing techniques from a qualified instructor who will explain how you use the paddle to propel yourself while you balance on the paddleboard. You can always try out Kayaking if you want to do something where you will have fewer chances of falling into the sea. It is a real resting and peaceful activity! Book with us starting from 15 euros and you will be able to beneficiate of a one-hour practice session with a professional instructor; the usage of lockers, changing rooms and lifejacket and a medical insurance plus a third-party insurance.
If you want to stay by the sea, check out our Apartments next to Port Olympic!
Parasailing in Port Olimpic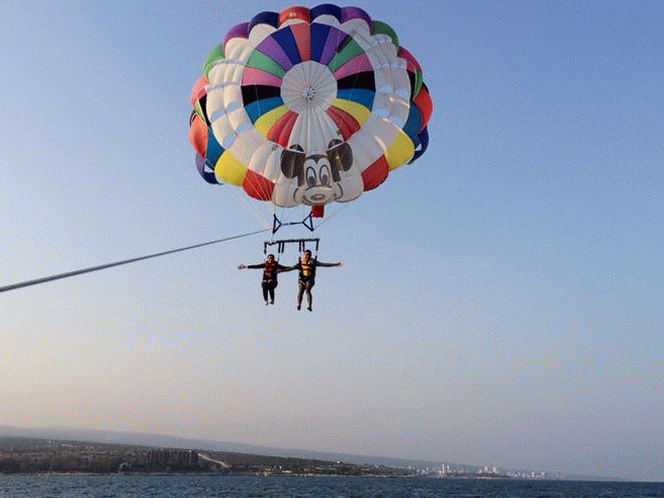 Looking for a nautic activity but one that will give you thrills? Then try out parasailing in Port Olimpic in Barcelona. You will enjoy the view of Barcelona from the sea and we can assure that it is a total bonus to complete your trip! You will take-off and land from a platform and just inform the captain if you do not want to fall into the sea. From 90 euros per person, you will be able to enjoy a boat ride from 30 to 90 minutes, a 15-minute parasailing flight. The price also includes all the safety equipment and the civil liability and accident insurance. Do not waste one more minute and book now with us!
  check out our Apartments next to Port Olympic!
We hope you have the chance to try out one of our Best fun activities to do in Barcelona. And believe us, they aren't going disappoint you! Still looking for something to do?Check out all the activities Barcelona has to offer!