What to do if you need medical care in Barcelona
Living in Barcelona can be a joy – that, of course, is if nothing bad happens. But according to the way of life, sometimes we meet obstacles, and then all you can do is try to overcome them in the best way.
One of the problems that can appear when traveling abroad as well as in your home town is that you get ill and when living in another city it can be frustrating to scroll through millions of webpages in Spanish trying to find where you should go.
To think of before you go here is if you are insured and to look up more specific details about your insurance. Most Europeans have the right to a European Health Insurance Card but you need to make sure to order one before going and if you already have one you should make sure it is still valid. Bring this card together with your passport or another identity document whenever visiting some kind of medical health care in Barcelona.
CAP – Health Care Centre
If you get sick and need to see a doctor but it is a non-urgent errand, you should go to the CAP (Centre d'Atenció Primària) which basically corresponds to a health care centre. Many people working in Spain needs a certificate from the doctors if they are away from work for being sick and in that case this is where you go for an examination, diagnosis and a note. When moving here for work, make sure to apply for a NIE-number (social security number) and register to a CAP so that you will not lose money if you get sick.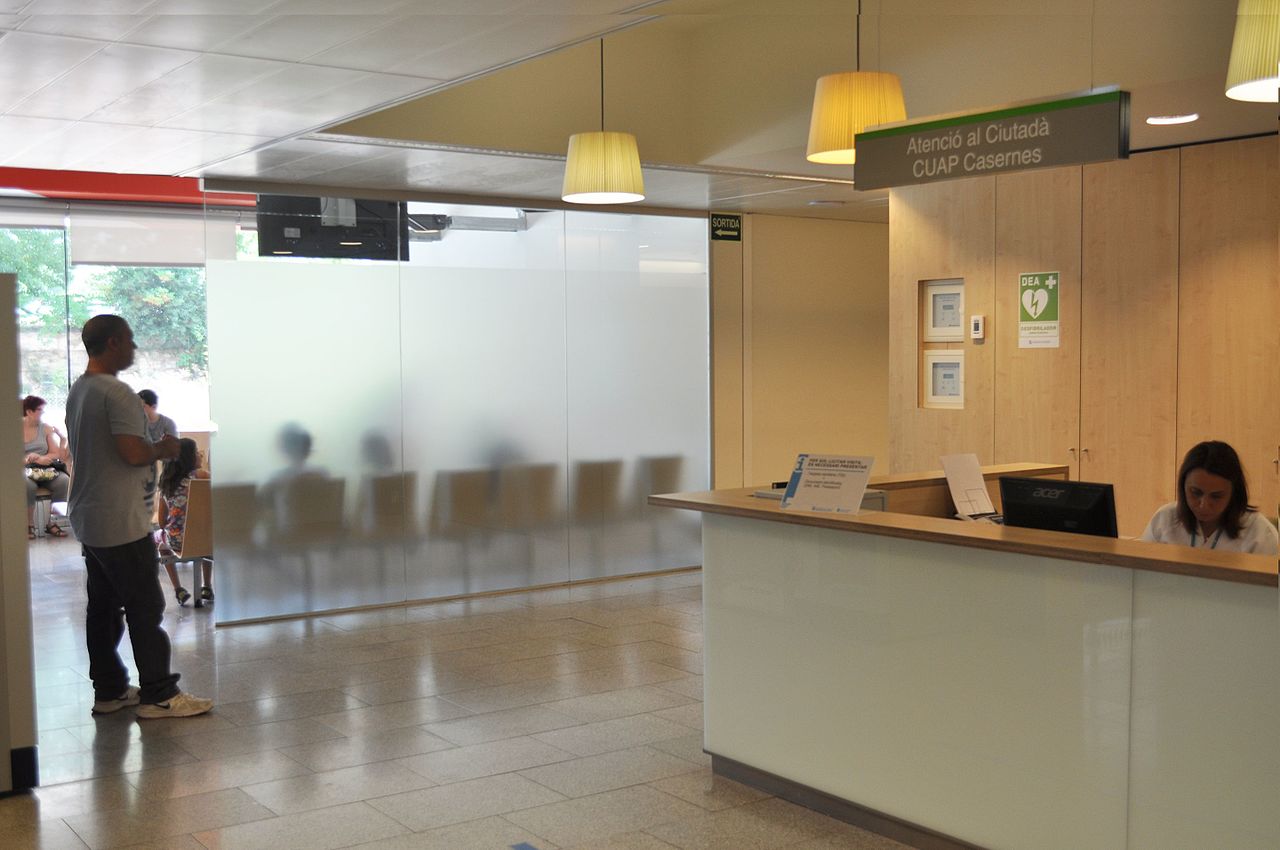 CAP Roger de Flor
Address: Carrer Roger de Flor 194-196, Barcelona, Spain
Telephone: +34935070390 or +34902500179
Opening hours: Monday to Friday 08:00-21:00, Saturday: 09:00-17:00
Hospital for medical emergencies
If you would hurt yourself during your stay here or if any other medical emergency appears you should call an ambulance on 061 in life-threatening situations or go to the hospital in another way if the medical condition is not that urgent/critical but you still need medical care as soon as possible. If you were to travel by taxi to the hospital you can always tell the cabdriver and he will hopefully get you the right place.
Hospital Clínic
Address: Carrer Villarroel 170, Barcelona, Spain
Telephone: +34 932 27 54 00 (call 061 in an emergency)
Opening hours: 24 hours/day
Featured image photo credit: David Serra Martíncc