The W hotel, also known as the hotel vela by the locals due to its ship like shape, is a must see in Barcelona. This hotel offers more than just a place to stay but rather a true experience of what it means to enjoy yourself in a context that is perfectly balanced between, trendy, sexy and luxurious.

The W hotel offers 473 rooms and suites, each designed with style. You can stay in the W with all luxury you can wish. One of the most important thinks to know is that the W hotel is one of the most luxery and comfortable hotel of Barcelona!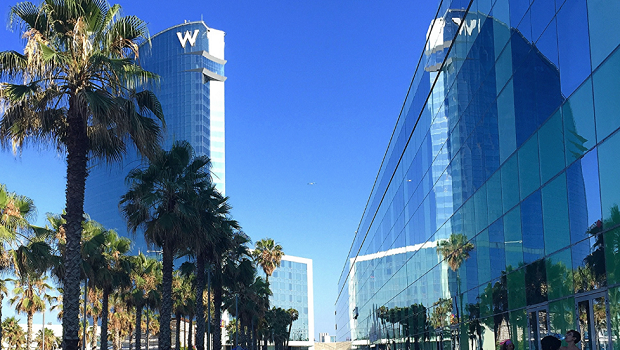 You can choose from four types of rooms ranging from the "cozy room" to the "fabulous room" starting at 230 Euros per night. You can also select from six types of suites starting with the "studio suite" to the "extreme wow suite" starting at 346,50 Euros a night. Even when choosing to rent an apartment in Barcelona you can enjoy the many things to do and parties held at the W. The best view can be enjoyed from one of Barcelona's trendiest rooftop Lounge/ clubs called Eclipse. Tucked on the 26th floor you can mingle with some of Barcelona's finest while having one of the signature cocktails while overlooking the city.  You can also take a time out at the Bliss spa where you can pampered from head to toe with the W only signature spa treatments to make sure you are relaxed and rested to make the most of your stay. You can other wise enjoy the sun around the Wet Pool on its beautiful wooden decks or from the Sun Deck which offers an endless view onto the sea and beach. If you prefer to have your feet in the sand you can head to one of the Wow Cabanas or even enjoy a delicious meal at Salt the beach side restaurant. As it is located at the end of the Barceloneta beach, it offers a direct access to the beach where less tourist tend to venture all the way out too.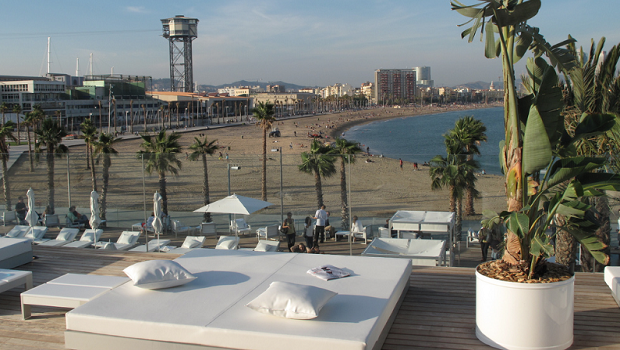 You can enjoy one of the many events happening here through out the year such as the Wet Deck series every sunday night that brings the socialite's of Barcelona together to dance to good music in an original yet stunning and elegant setting. On tuesday you have the infamous "Beauties Night" at the Eclipse bringing the elite of the Barcelona night life. If you chose to rent an apartment in Barceloneta, the W will be a fun place to go enjoy a great night out, a nice meal at one of its exclusive restaurants or a hot day by the beach. Either way good time are sure to ensue!