Museum of World Cultures is a new cultural offer from Barcelona city Administration. Have you ever been to a place, where you could take a look on those cultures of the world, so different and unexplored?
Find your accommodation now!
About the Museum of World Cultures
The beginings of the Museum of World Cultures in the city of Barcelona lie in the Barcelona Ethnological Museum, and the collection that the businessman and collector Albert Folch gave to the city. In the same vein, it is on the site of the old Barbier-Mueller Museum of Pre-Columbian Art; upon whose closure in 2012 the non-western collection of the Ethnological Museum was transferred to two palaces on the Carrer de Montcada.
However, the Museum; which focuses on Africa, Asia, the Americas and Oceania, is in the Palau del Marquès de Llió. This building was constructed in the mid-13th century and subsequently expanded and renovated on numerous occasions;  including the addition of windows and a staircase to the first floor. On the other hand, at the Palau Nadal, a Gothic structure with Catalan Renaissance elements; but it additionally incorporates a covered gallery supported by columns, an architectural resource common to other houses on Carrer de Montcada.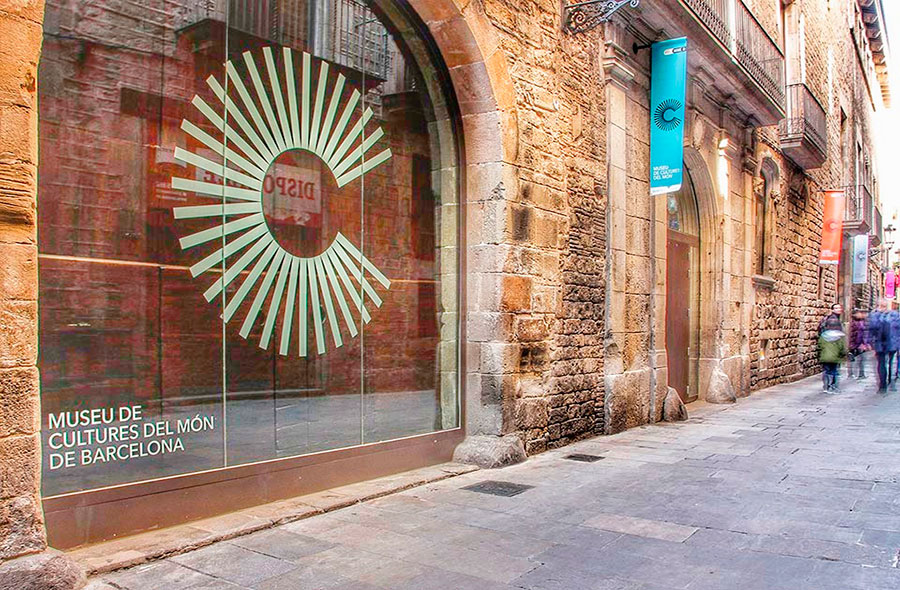 Source: www.gratisbarcelona.com
In addition, the museum is on one of Barcelona's medieval and Catalan Renaissance streets; which are worth exploring to discover their palaces. Indeed, is in Gothic Quarter, historical and cultural neighborhood of Barcelona. Right next to Museum of Picasso y MEAM (Museum of Modern European Art); it appeared in a place where concentrated the most mystical sense of a whole city, that bring an originality to a new museum. Moreover, the museum has free entrance from the 7th february until the 7th of april. Most importantly, don't miss an free opportunity to be a part of a culture of the world!
The exhibitions in the Museum of World Cultures
You will be admired by permanent collections of world parts: America, Africa, Asia y Oceania. Subsequently, there are 35 halls dedicated to most popular and unknown cultures, religions y traditions in the world. For instance, they include; figures from the Fang culture of Equatorial Guinea, Yoruba sculptures, Mayan ceremonial axes, Nazca pottery, Javanese shadow puppets, Buddha sculptures, and Rapa Nui wooden pectoral ornaments. With new modern audio visual technologies and touch-screens that will further made your visit unforgettable and even teach you some new traditional dishes, write in arabic and pronounce words in the language of Maya!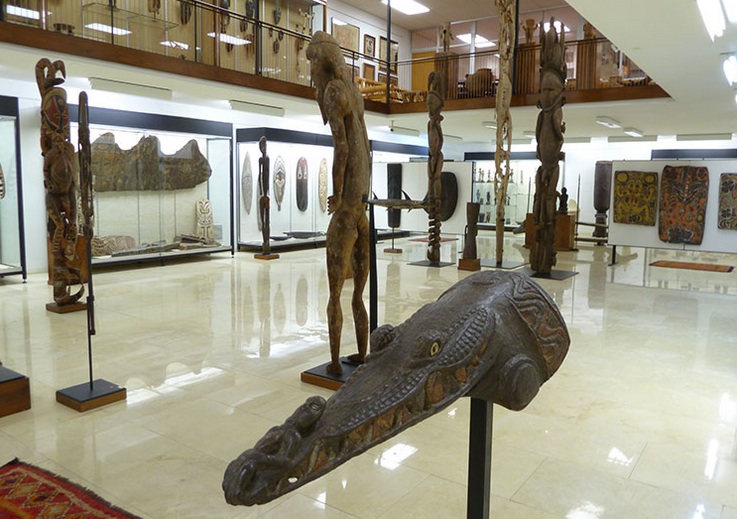 Source: www.facarospauls.com
The Museum of World Cultures is one of the eleven members of a network of museums of ethnography and world cultures called SWICH (Sharing a World of Inclusion, Creativity and Heritage). Moreover, this is a European cultural cooperation project whose objective is to strengthen the role of these museums as: centres for creation, cultural encounters and knowledge production. Indeed, in your visit the museum has also an application of multimedia guide that you can download for your phone. In the same vein, the museum's guide is available on catalan, spanish, english and french. But don't doubt to take your children with yourselves; they will definitely find something interesting to know out about!
Practical information
The Museum of World Cultures of Barcelona is on Carrer de Montcada; which you can further access from the Pla de Palau – Parc de la Ciutadella stop or the Barri Gòtic stop on the Red Route of Barcelona Bus Turístic.
Address: Museo de Culturas del Mundo | C/Montcada, 12, 08003 Barcelona
Contact: Tel. 932 562 300
Opening hours:
Monday to Saturday from 10.00 to 19.00
Sunday & festives from 10.00 to 20.00
Mondays not festives, closed
Closed Days: 1 january, 1 may, 24 june  y 25 december.