Eclipse Bar is located on the 26th floor of the luxurious W Hotel Barcelona. It is situated along the coast of Barceloneta beach. The view from the bar is simply mesmerizing, in that you can see everything from above and feel as if you are majestically floating on clouds above the city. Order your favorite cocktail and lose yourself in this glorious moment.
Find your accommodation now!
VIP TABLE RESERVATIONS ECLIPSE
The W Hotel is a truly sophisticated monument of modern architecture and while visiting Eclipse Bar you will definitely want to take a glance at this beautiful piece of art. From the entrance up to the highest floor the environment is very elegant and will make you feel special, no matter what the occasion. Eclipse bar was first established in London and was originally inspired by this vibrant city. The bar started the revolution in the London cocktail culture seventeen years ago. The bar´s signature Watermelon Martini is still hugely popular in London and you can taste it in Barcelona too.
Eclipse bar comes with a fantastically light and sumptuous Sushi & Cocktails menu. Or you can enjoy a glass of sparkling champagne or cava to spice up this experience and make it even more special. Eclipse Bar is an amazing place to celebrate your or your friends' most special moments!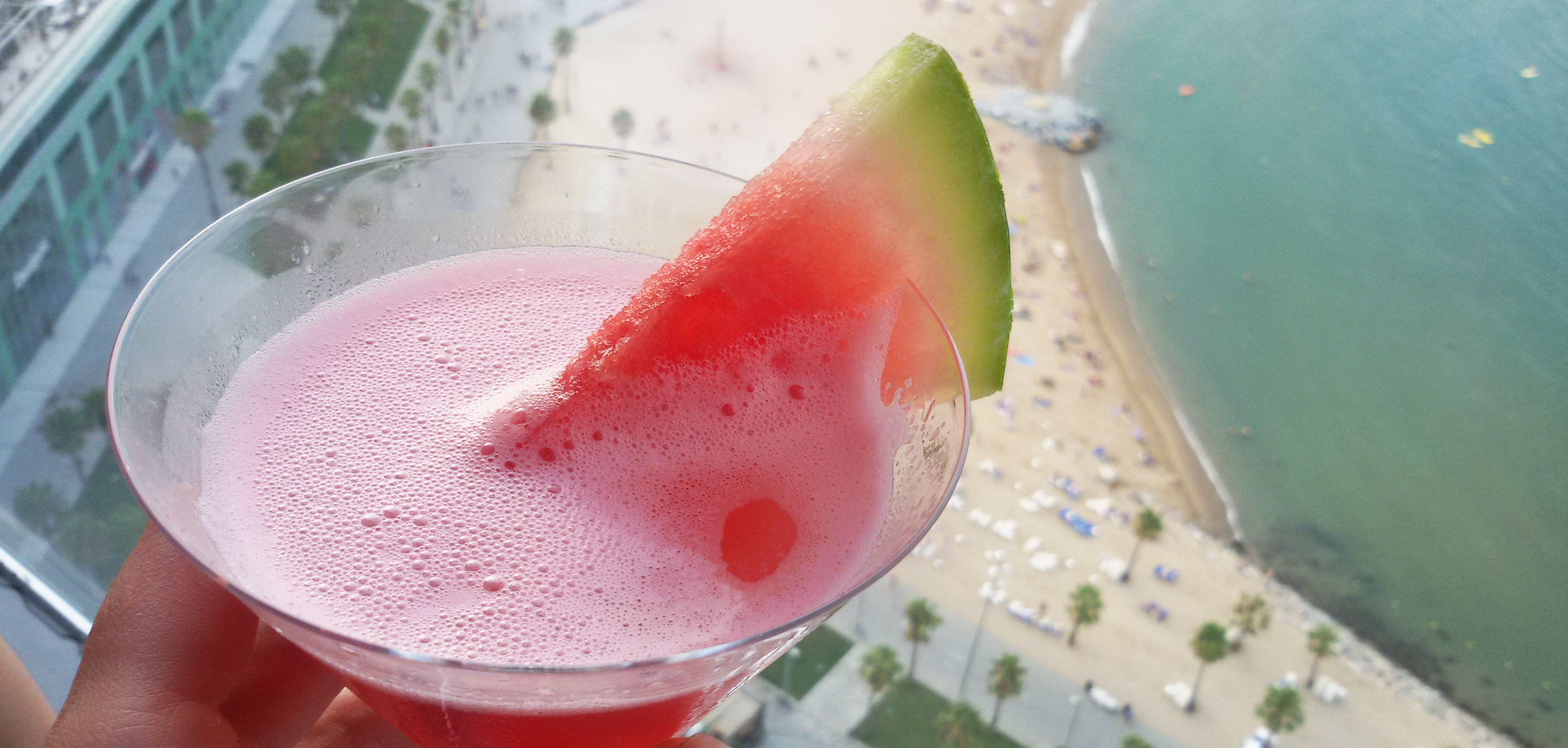 At Eclipse Bar, the party never stops. The lounge is open every day with a different genre of music played each night. Immerse yourself in house sounds on Monday and Wednesday, urban tunes on Saturday and don´t miss out on premium beats on Sundays. Or perhaps visit Eclipse on Tempting Thursday to hear tech house music. World-class DJs spin soulful sounds, bold beats, and perform live on the stage.
When visiting Eclipse Bar don´t forget to take a camera (or, well, your phone…) with you – the panoramic view will catch your attention and keep it for a quite some time. Celebrate your late evenings at Eclipse Bar, because at this place the sky is the limit. If you´re looking for accommodations near clipse Bar, don´t forget to check out our fabulous Barceloneta apartments.

Address: Located within W Hotel Barcelona, Plaça de la Rosa dels Vents 1, 26th Floor.
Prices: Free after signing to Barcelona Home guestlist.
Schedules: Monday – Sunday, 18:00 to 4:00
BARCELONA-HOME GUESTLIST  Please note that the club has the rights to refuse access if you do not follow the dress code or any other regulations of the venue.
✔ Dresscode ♀ LADIES: Something Tight & Sexy ♂ BOYS: Shirt & Shoes (No sports shoes or t-shirts)
*Please be there 30 minutes before the closing list, to make sure you arrive in time.