When you're new in town, and especially when you don't speak the local language, it can seem intimidating to seek out legal help. Not only is it crucial to find someone with your best legal interest at heart, it is just as important to find a trusted advisor who can help explain local laws, legal procedures and contracts in a way that you can understand them. In order to help you find the best service possible, we have put together a list of 3 Best Lawyers of Barcelona, lawyer groups who can offer decades of experience to help you get what you want.
Find an accommodation now!
Balcells Group
BALCELLS is an international lawyers group founded in 1976; which further provides legal advice services to individuals, companies, and investors in both domestic and international transactions. In the same vein, in terms of private law, they can provide counsel in buying or selling houses, cars or businesses, in inheritance matters, divorce proceedings and contracts. They also offer legal serves in tax matters; and have an immigration department that specializes in helping with paperwork associated with residence and visa acquisition. Moreover, if you need help getting a residence permit or NIE number, or to open a business in Spain, give them a call! They will be able to assist you in English, Spanish or Russian. BALCELLS also cooperates with other law firms based in Russia, Latvia, Belarus, Austria, Greece and Kazakhstan.
Address: Rambla De Catalunya, 124, 1-2, 08008 Barcelona
Working hours: Monday to Friday from 09:00 to 14:00 & 15:00 to 18:00; Fridays until 17:00
If you're looking for an accommodation in this area, please take a look at our Apartments in Eixample.
Salgado Abogados
The Salgado Abogados team is made up of two lawyers with over 17 years of professional experience in legal matters. Moreover, they provide an efficient and friendly service and are used to working with foreign clients. The firm further specializes in civil law matters (debts, real estate, rental and inheritance), immigration (work, residence and student visas, citizenship, civil union and marriage legal advice), traffic and accidents law, and criminal law (drinking-driving, fraud, minor offenses). Indeed, the professionalism, respect and kindness with which the lawyers at Salgado Abogados treat their clients; as well as their very wide scope of expertise, makes them one of the most highly recommended legal groups in the city.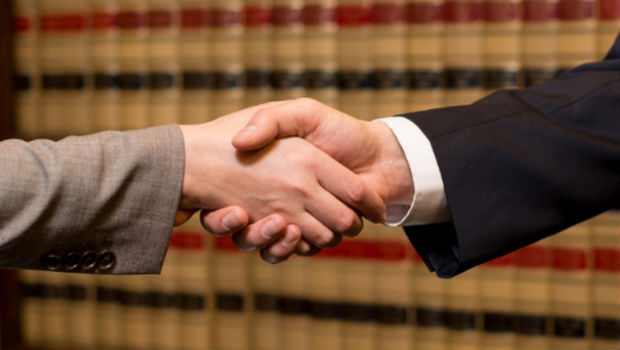 Address: 1º, Plaça de Cardona, 11, 2ª, 08006 Barcelona
Working hours: Monday to Friday from 09:00 to 14:00 & 16:00 to 19:00
If you're seeking accommodation in this very exclusive neighborhood of Barcelona; please take a look at our Accommodations in Sarria – Sant Gervasi!
Osborne Clarke
Osborne Clarke is a law firm in Barcelona providing insightful and effective legal services to help gain clients a competitive advantage. In the same vein, past clients consider the Osborne Clarke team to be "approachable, knowledgeable, experienced and straightforward". Everything you need in the perfect legal consultant! At the core of their business is the idea of creating broad, experienced sector teams that have a deep understanding of specific sectors; so that they can consult on legal matters relevant to those sectors while also familiar with the legal customs of those sectors. Osborne Clarke has offices in Belgium, France, Germany, Hong Kong, Spain, Italy, the Netherlands, the UK and the US. They are very experienced in working with international clients and will thus be able to communicate to you easily.

Address: Avinguda Diagonal, 477, 08036 Barcelona
Working hours: Monday to Friday from 08:00 to 20:00
If you're planning a short or long term accommodation nearby, please have a look at our Apartments in Sarria – Sant Gervasi and Accommodations in Les Corts.
So, next time you further need legal advice in the City of Counts; don't hesitate to call one of these 3 Best Lawyers of Barcelona. Moreover, familiarize yourself with local laws to make educated decisions. Remember: Those who don't know their rights do not have any rights.
In the same vein, are you planning a trip and looking for an accommodation for your stay in Barcelona? Check out these GREAT APARTMENTS in the city centre!