There's nothing more important than our health; and as nutrition and diet plays a further role in that we have decided to round up the Best Nutritionists in  Barcelona. We have chosen these three institutions based on excellent feedback from former patients. In the same vein, if you are ever in need of diet or nutrition consulting while staying in Barcelona, we recommend you contact one of the following centers.
Here's a list of the best nutritionist in Barcelona. We assure you that you will be in great hands with their experienced team of professionals!
Find an accommodation now!
AD Dietistas
First on our list is AD (Adriana Duelo) Dietistas, one of the most popular institutions in Barcelona, based in the posh neighborhood of Sarria – Sant Gervasi. AD Dietistas is made up of 4 experienced registered dietitians and nutritionists: Adriana Duelo, Mariana Berbel, Helene Mantecon and Clara Cami. Moreover, patients of AD first take part in specialized appointments with experienced nutritionists and dietitians to delineate the exact needs of the patient and come up with personalized treatments with which the specialists can help.
The team is indeed experienced in treating a wide variety of maladies, including migraines, intestinal disorders, muscle pain and atopic skin. They are also the first nutrition and dietetics consulting office to specialize in DAO (DiAmino Oxidase enzyme) deficiency in the world. However, this deficiency often leads to migraines, irritable bowel syndrome,  hypotension or hypertension, nose congestions, muscle or bone pain. The professionals at AD Dietistas work with the patient to create a dietary and sport nutrition plan that work with their lifestyle.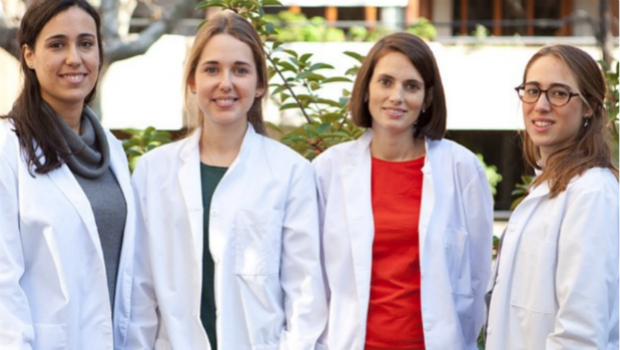 Photo: 

adrianaduelo.com
The AD Dietistas office is near the Les Tres Torres metro and train station, just across from the Jardi de les Tres Torres. In addition, if you´re interested in an accommodation in this area, please take a look at some of our Apartments in Sarria Sant Gervasi.
Address: Carrer de les Escoles Pies, 49, 08017 Barcelona
Working hours: Monday to Friday from 10:00 to 14:00; Mondays, Tuesdays and Thursdays reopens from 16:00 to 20:00
TOPDOCTORS
TopDoctors is one of the leading nutritionists institutions in Spain. Moreover, having worked with plenty of foreign patients, the doctors all speak English, Spanish, Catalan. So don´t worry! They will get to the root of your situation and help you find the right solutions during your personalized interview.
The selection process to work in the TopDoctors team is quite rigorous: only 1 in 10 physicians who apply is accepted. Indeed, each physician´s patient satisfaction is reviewed and the latter plays a crucial role in whether the physician is accepted into TopDoctors. The team offers a personalized advice service in order to help choose the specialist most suitable for helping you with your situation. Just submit your case and wait for TopDoctors to make an appointment online. On the other hand, if it´s a nutritionist you need, they´ll have you covered. Many of the specialists working at their institution have experience with nutrition and diet.
Choose your doctor according to your needs and book an appointment directly online on the Topdoctor's website.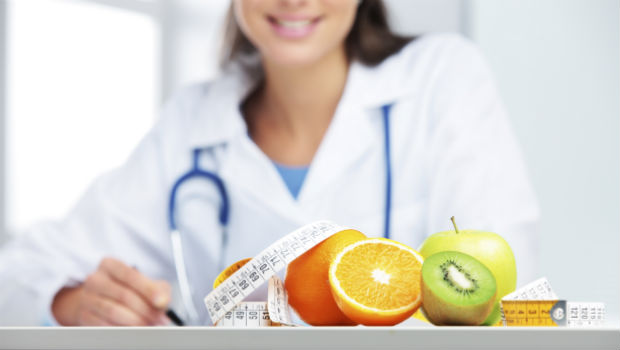 Photo: 

betapharmacy.com.mt
The TopDoctors office is located on Pau Claris street, perpendicular to the famous shopping avenue Passeig de Gracia in Dreta de Eixample. In the same vein, if you´re searching for apartments in this vibrant part of Barcelona, check out our Accommodations in Eixample.
Address: Carrer de Muntaner, 239, 08021 Barcelona
Working hours: Monday to Friday from 08:00 to 19:00; Fridays until 18:00
Nutritional Coaching, Experts en Nutrició
Nutritional Coaching, Experts en Nutrició specializes in the field of nutrition and diet; and counts with a multidisciplinary team boasting extensive consulting experience. In addition, what makes the institution unique is the wide range of backgrounds of the staff, professionals from disciplines; including nutrition, sociology, psychology, sports, haute cuisine, biology, physiology, coaching and medicine.
The offer a wide variety of services to clients, which include businesses, professionals and individuals. For instance, some of these services are dietary consulting (in person or online); nutritionist coaching (in person or online); food shopping in Barcelona Glories Center; sports nutrition (in person or online); and various types of wellness planning for companies. In addition, all of their services are performed by health workers with university degrees and CAFE (Science of Physical Activity and Sport) certificate holders.


Photo: nutritionalcoaching.com
Their past clients include, for instance, Sanitas, Danone, Eroski, Nutrition & Santé, Wrigley, Abbott, NutriSport and Isostar. They also work with further several top universities in Barcelona; including Universitat de Barcelona, Universitat Ramon Llull and Universidade de Santiago de Compostela. In the same vein, their nutritionist offices are in the city center of Barcelona; close to Plaça de Catalunya, the Rambla de Catalunya and Universitat de Barcelona.
Address: Carrer de Muntaner, 81, 5-2, 08011 Barcelona
Working hours: Monday to Friday from 09:00 to 19:00
Looking for an apartment in Barcelona to stay in your nutritionist visits? Moreover, check out our SPECIAL DEALS ON APARTMENTS all over the city with Barcelona Home!