Those who are interested in art probably have noticed that entrance fees for museums in Barcelona are relatively expensive. Of course, if you are lucky enough you can catch up some really good deals. For instance, a number of museums offer free entrance on 1st Sunday, Monday or Thursday of each month. The day depends on museum's policy. However, if you can't bother catching up those 'free days' you can simply buy an Articket.It is a single ticket, which leads you to the main museums and art exhibitions for 20 Euros only.
Find your accommodation now!
It is a really good deal considering that you will see some of the leading art galleries and museums of contemporary art. The Articket Barcelona can be purchased in the majority of tourism and tickets offices in Barcelona, and it is valid for 6 months from the first use.
The 7 museums you get in with Articket BCN
Picasso Museum is one of the most visited museums in Barcelona. It hosts the best art works of Picasso.
La Pedrera, Casa Mila the building itself is interesting and worth seeing as it was designed by Antoni Gaudi. Moreover, inside you will find a permanent exhibition of this talented architect. You can also take a walking tour to see all the greatest buildings designed by Gaudí.
The Fundació Antoni Tapies this museum is a modernist building, which usually has to offer a variety of temporary exhibitions and hosts many cultural events.
The Museu d´Art Contemporani de Barcelona (Barcelona Museum of Contemporary Art)  the museum hosts an extensive collection of well know artists of the last fifty years.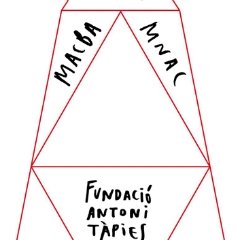 CCCB (Centre of Contemporary Culture of Barcelona)  the variety of art related activities, events and exhibitions take place in this centre.
MNAC (National Art Museum of Catalonia)  one of the most popular museums in Barcelona. It has an extensive exhibition of various kinds of Catalan art dating back to 11th century.
Fundació Joan Miró the museum exhibits the best paintings, prints and sculptures created by Joan Miro.