'The Room' is the perfect venue for a night out as it is not only a restaurant and cocktail bar but also turns into an exclusive club just before midnight (23:30h)! The Room in an ideal location under the Hotel Arts with the Casino of Barcelona nearby and the beach only a stone's throw away!
The Room's restaurant serves a delicous range of Mediterranean cuisine, including fresh salads, pasta, and desserts such as the famous Italian Tiramisu or the native Catalan Crème Brulée (Crema Catalana) – all at a reasonable price! You can also choose from dozens of well-known Spanish and international tapas, including nachos with guacamole & cheddar, crispy chicken or grilled prawns.
In terms of drinks, The Room offers a modern and fresh wine list to complement your meal or you can visit the bar where a vast selection of their own signature cocktails are served. Perhaps you could even indulge in a glass (or bottle) of Champagne if you fancy!
After enjoying a tasty dinner and some drinks at The Room, do not rush to go home or find another place. From 23:30 until 3:00 a.m. this venue becomes an exclusive club and guarantees the best time for those who love good music. Fans of House, R&B and Funk will definitely feel like they belong. So loosen up and enjoy your time.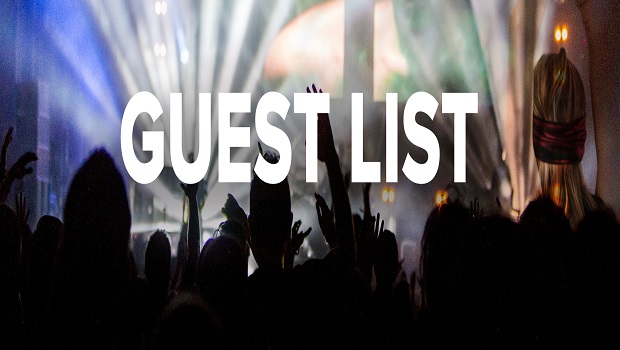 We can recommend several accommodations near the nightclub. For some of our favorites, check out our APARTMENTS IN VILA OLÍMPICA CLUB ZONE.
The Room is a fantastic fusion of three different cuisines: delectable Mediterranean cuisine, delicious drinks and the best House, R&B and Funk music that will make you want to come back and party again soon. The shiny, crystalline design of the interior, with its purple-dominant color palette creates a unique and very elegant atmosphere. After all, purple is the combination of red and blue (the warmest and coolest colors) and thus believed to be the ideal color. Purple is associated with imagination, creativity and inspiration, so come here if you feel down or are in need of some good ideas.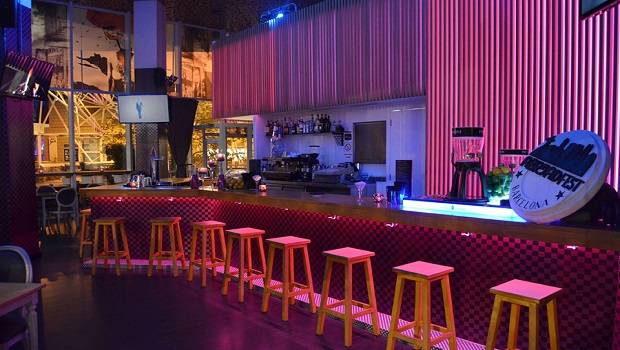 Photo credit: theroom.es
VIP TABLE RESERVATIONS THE ROOM
The restaurant and bar is open Monday-Thursday and on Sunday from 12:00 till 2:30 a.m. On Friday-Saturday it is open from 12:00 till 3:00 a.m. Do not forget that after 23:30 the place transforms into a club with the best music. Bring your friends with you! 
The Room also boasts a vast selection of wines, cocktails and other drinks. So choose a glass of Champagne or perhaps one of their signature cocktails, and they will be sure to make your evening extra special. You´ll catch yourself dreaming about coming back.
Want to party all night? See more CLUBS IN BARCELONA.
BARCELONA-HOME GUEST LIST Please note that the club has the rights to refuse access if you do not follow the dress code or any other regulations of the venue.
✔ Dresscode? ♀ LADIES: Something tight & sexy ♂ BOYS: Shirt & shoes (No sports shoes or t-shirts)
Photo credit: theroom.es